Biden, Putin conduct diplomatic dance over hypothetical hacker exchange
The two world leaders are scheduled to meet on Wednesday amid a spate of ransomware attacks.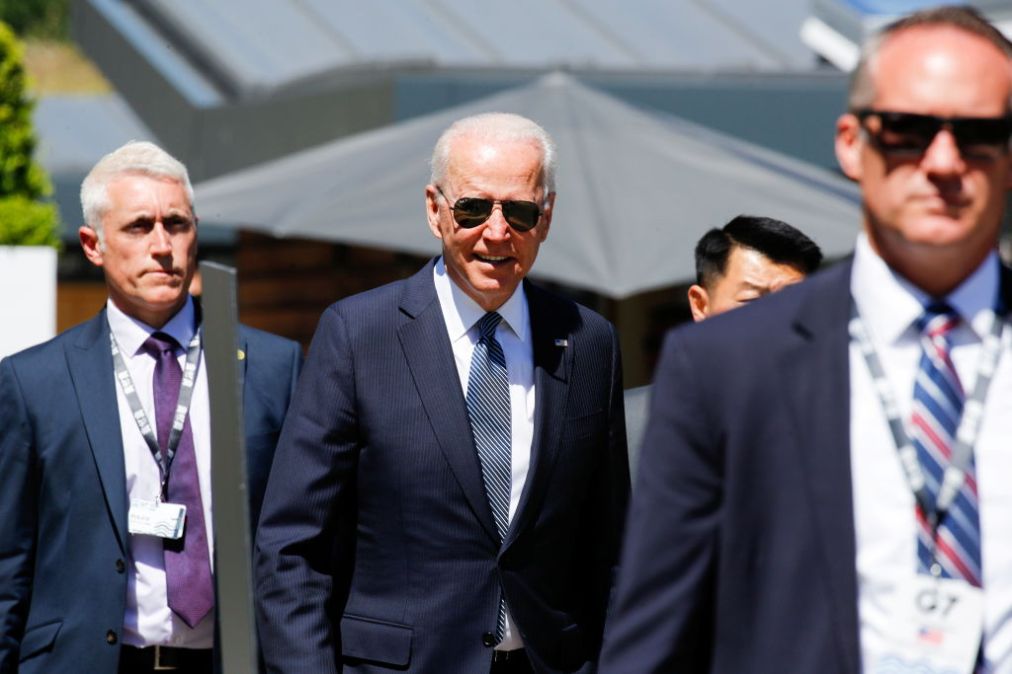 A discussion over an exchange of accused hackers from Russia and the U.S. could be on the agenda this week when President Joe Biden meets with his Russian counterpart on the shores of Lake Geneva in Switzerland.
Vladimir Putin, in an interview with Russian state media Sunday, said his government would consider the possibility of extraditing accused hackers from Russia to America under the condition that the U.S. would do the same. During a news conference at a Group of Seven (G7) summit, Biden said he would be "open" to the idea of holding accused hackers in the U.S. accountable for violating the law.
The two world leaders are scheduled to meet on Wednesday amid a spate of high profile ransomware attacks in which alleged Russian-based hacking gangs disrupted operations at Colonial Pipeline, a U.S. fuel carrier, and the meat processing firm JBS.
"If there's crimes committed against Russia that, in fact, are — and the people committing those crimes are being harbored in the United States — I'm committed to holding them accountable," Biden said. "I think that's — that's potentially a good sign and progress."
National security advisor Jake Sullivan later clarified to reporters that the White House has no intention of "exchanging cybercriminals with Russia," as quoted by NBC News.
"What he was saying was that if Vladimir Putin wants to come and say, 'I'm prepared to make sure that cybercriminals are held accountable,' Joe Biden is perfectly willing to show up and say cybercriminals will be held accountable in America, because they already are," said Sullivan.
The U.S. and Russia do not have an extradition treaty. This diplomatic dance between Biden and Putin comes after U.S. law enforcement officials have for years sought to arrest alleged Russian hackers when they leave the country. In numerous cases, the FBI has worked with authorities in countries like Thailand, Bulgaria, the Czech Republic and elsewhere to apprehend suspects during their vacations or while on extended stays outside the Kremlin's jurisdiction.
Leaders at the G7 summit also called on Russia to "stop its destabilising behaviour and malign activities" by taking action against groups that use cyberattacks and ransomware within its borders.