Lawmakers, experts debate whether fears about evasion of cryptocurrency sanctions are overblown
Fear abounds that Russia will use cryptocurrency to skirt U.S. sanctions imposed in response to the invasion of Ukraine.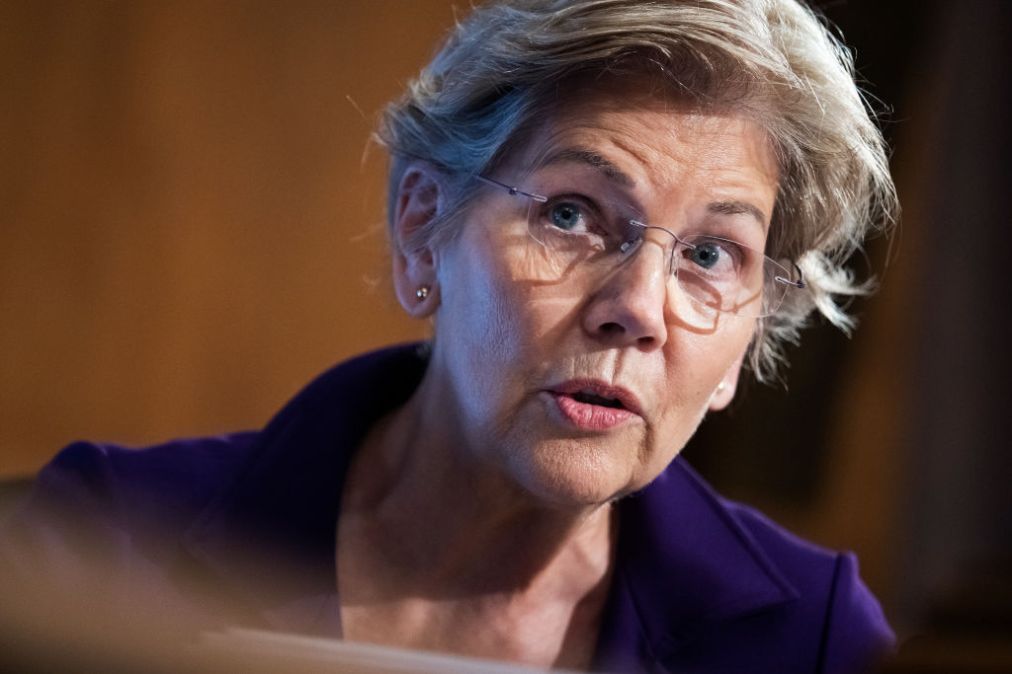 Experts testifying in front of the Senate Banking Committee on Thursday largely combatted the notion that virtual currencies are an escape route for oligarchs and other sanctioned entities to move large amounts of assets.
Fear that Russia will use cryptocurrency to skirt U.S. sanctions imposed in response to the invasion of Ukraine has renewed scrutiny on Capitol Hill of cryptocurrency's use in illicit transactions.
"Crypto lets money launderers and hackers and rogue regimes invent new ways to hide and move money in the dark," Senate Banking Chairman Sherrod Brown, D-Ohio, said in his opening statement at a hearing of his panel on digital assets. "It lets hackers and scammers create new ways to steal or defraud and if we allow them to get out ahead of us our safety and security are at risk."
However, U.S. government agencies have subsequently reported little indication of such evasion from Russian oligarchs and other sanctioned individuals or organizations so far, ranking member Sen. Pat Toomey, R-Pa., noted during the hearing.
Chainaylsis' co-founder Jonathan Levin said the firm has reached similar findings.
"We have not seen evidence of Russia or [President Vladimir] Putin systematically using cryptocurrencies to evade sanctions at this moment in time," Levin said.
Chainalysis found that transactions involving illicit addresses represented just 0.15%, or $14 billion, of digital asset transaction volume in 2021. Of that sum, only a small fraction of the illicit funds went to sanctions evasion.
The hearing happened after the Treasury Department's Financial Crimes Enforcement Network (FinCEN) earlier this month advised financial institutions to be vigilant about efforts to use cryptocurrency to evade sanctions. The White House also cited concerns about potential sanctions evasion in the rollout of President Biden's executive order on digital assets.
Some experts and pro-cryptocurrency lawmakers pointed to the role virtual currencies have played in aiding Ukraine — not Russia — during the war.
Michael Chobanian, founder of Ukraine's KUNA Exchange — which has helped funnel the tens of millions of dollars worth of cryptocurrency-based aid that's flowed into Ukraine since the start of the war —emphasized how critical virtual currency has been in quickly getting Ukraine aid that has been mobilized into resources like military gear and medicine.
Chobanian stressed that it would be difficult for wealthy oligarchs to transfer large sums of traditional currency into cryptocurrency. The reverse is also true, argued Michael Mosier, former acting director at FinCEN.
"Someone has to want to rubles and there are not a lot of people in the world right now that want rubles," said Mosier, who is now general counsel at Espresso Systems, a blockchain company.
Instead, virtual currencies can make it easier for investigators to trace criminal activity, Mosier testified.
While Levin and Mosier praised the transparency of the blockchain in helping to crack down on illicit activity, Duke University law professor Shane Stansbury noted that it's not a cure-all for online crime.
He pointed to the recent arrest of a New York couple for laundering $4.5 billion worth of cryptocurrency from a 2016 Bitfinex hack, noting it still took search warrants and other investigative tools to get to the "last piece of the puzzle." He also echoed lawmakers in pointing to the exploitation of cryptocurrency as the go-to form of payment for ransomware attacks such as the May hack of Colonial Pipeline by ransomware group DarkSide.
"Cryptocurrency is the defining feature of modern ransomware," Stansbury testified.
Sen. Elizabeth Warren, D-Mass., said she and nine members of the Senate Banking committee have drafted a bill that would authorize the president to sanction foreign cryptocurrency firms that are doing business with sanctioned Russian entities. The bill would affect U.S. cryptocurrency users too, requiring anyone trading more than $10,000 in digital outsides outside of the country to report to FinCEN.
Toomey expressed worries that Warren's legislation would impose secondary sanctions on anyone in Russia.
"I know the intent is to go after oligarchs, but it looks to me like it would have a hugely negative impact on anybody in Russia engaged in any kind of crypto transactions," Toomey said.
Chobanian agreed, warning that U.S. lawmakers should use caution in making sure any new regulations don't inadvertently further weaken Russians in opposition to the war who have already been cut off from mainstream financial services.
"We have to make sure that when you draft the rules that we don't actually, you know, don't kill this opposition within Russia that could actually help us bring down the regime," Chobanian said.