Senator: U.S. companies can't stand up to China without cybersecurity assurances
Want big tech companies and sports leagues to stop giving in to Beijing's demands? Make sure they feel safe from the Chinese cyberthreat, Sen. Ben Sasse says.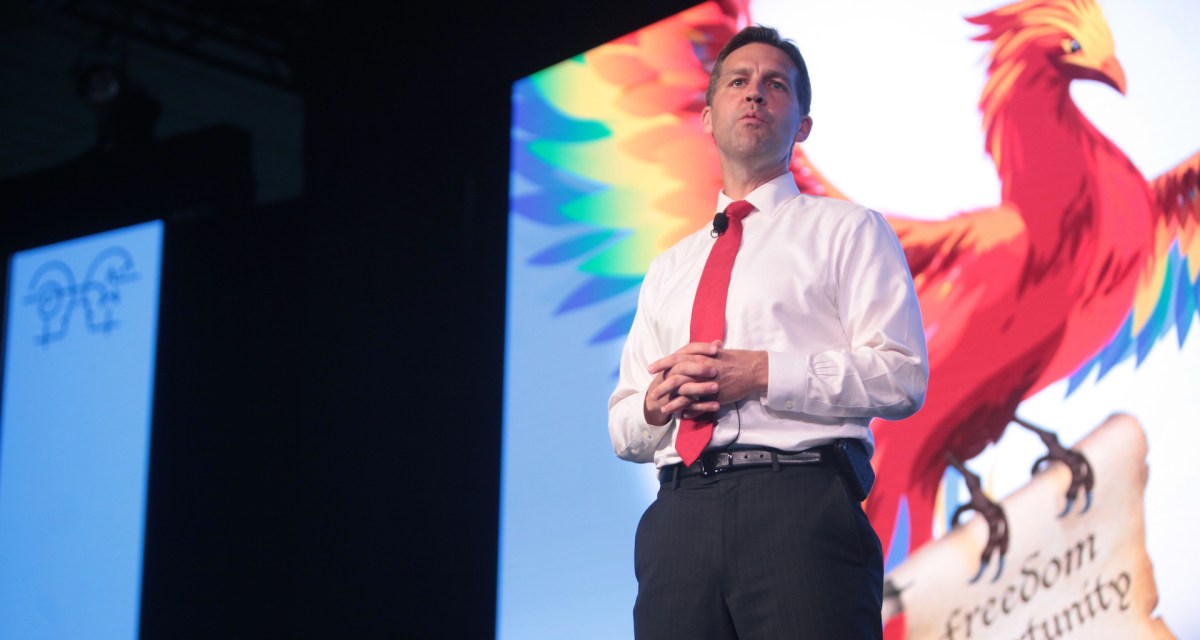 If American businesses want to stop "playing by China's rules" and challenge its anti-democratic actions, they will need firm support from the federal agencies charged with protecting them from Chinese hackers, Sen. Ben Sasse says.
In an op-ed for the Washington Post, the Nebraska Republican says the U.S. is "not fated to lose the war" against the Chinese government, which has successfully pressured some of the most influential American brands — from Apple to the National Basketball Association — into stifling criticism of Beijing.
If companies are to speak and act freely, they must feel protected from retaliation, especially in cyberspace, Sasse writes.
"U.S. businesses must step up to the plate and aggressively confront China's intimidation campaign. And if they don't have the courage and integrity to fight back, American consumers should demand that our companies put basic human rights above profit margins," the senator says. "The U.S. government has a role to play, too; Washington needs to stem the rising tide of Chinese intellectual property theft and cyberattacks so that we can empower American businesses to take a tougher stand."
Sasse, a member of the Senate Intelligence Committee, doesn't cite any specific examples of retaliatory hacks against U.S. organizations. In the NBA's case, economic pressure appeared to be the driving force behind the league's decision to apologize for a tweet by Daryl Morey, the general manager of the Houston Rockets, in support of the pro-democracy protests in Hong Kong.
U.S. intelligence agencies have been active in countering and criticizing China's behavior. Last week the National Security Agency's director, Gen. Paul Nakasone, rebuked Beijing for its efforts to spread disinformation online regarding the Hong Kong protests. Beyond the situation in Hong Kong, security researchers have found that cyber-espionage against China's Uighur Muslim population has also escalated.
"[China operates] below the level of armed conflict, so they are more and more emboldened to use cyber-capabilities as an option," Nakasone said.
The consensus among security researchers is that those capabilities are only getting better. China began flexing them at least a decade ago. In what is known as Operation Aurora, Chinese government-backed hackers allegedly carried out a series of attacks on U.S. corporate titans like Google and Morgan Stanley. The targeting of Google source code shook the tech industry and foreshadowed the struggle of rich U.S. companies to defend themselves in the years since.