Pro-China influence campaign claiming 'hypocrisy' of American democracy gains traction
The "Spamouflage Dragon" campaign is gaining traction.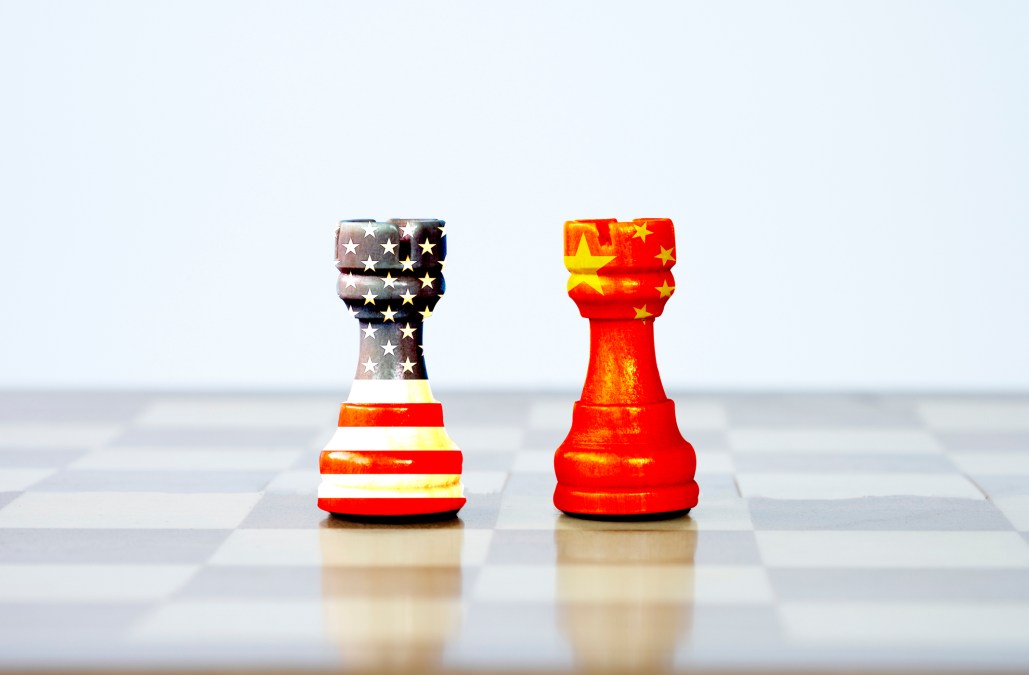 A clumsy social media influence operation that aligns itself with Chinese government interests has started gaining traction online, according to Graphika research published Thursday.
Social media activity associated with the campaign, known as Spamouflage Dragon, has typically failed to attract many eyeballs. Some recent tweets, though, have attracted attention from Chinese diplomats, prominent politicians in Venezuela and Pakistan, a senior figure at Huawei Europe and a commentator in the U.K. The campaign's YouTube following has grown as well in recent months, according to the social media analysis firm Graphika.
Spamouflage Dragon, a cross-platform social media influence campaign, has been working for years to spread pro-Chinese government propaganda online, is one of many influence operations that seizes on news of the day to peddle its narratives. While it appears to have significant resourcing, it has largely failed to gain amplification due to its overtly spammy behavior and rudimentary execution. Many of its earlier posts on social media platforms included pictures of cats and landscapes, with just some political content sprinkled in between.
In recent months the campaign has begun to gain more amplification from real users as it wraps in content disparaging American democracy alongside its content boosting Chinese government interests, according to Graphika. Spamouflage Dragon's content has appealed in particular to Chinese officials lately. Chinese government officials engaged with Spamouflage-generated content at least 400 times per month between September and November of last year, by Graphika's count.
There is no indication that the owners of the real accounts that have amplified the influence operation knew the were engaging with an information operation, according to Graphika. The themes of Spamouflage's operation and official Chinese government messaging have appeared nearly identical in recent weeks, though. Both Spamouflage-affiliated accounts and Chinese government outlets have been pushing narratives about the storming of the U.S. Capitol to argue that American democracy and leadership is floundering, as well as posts focused on Hong Kong protests that align with Beijing's talking points.
In one Spamouflage post, the spammer noted that the Capitol insurrection "made the world see the hypocrisy and unbearable [sic] of 'American democracy,'" according to Graphika.
Spammers behind the operation are beginning to experiment with creating more realistic personas for their fake accounts so the social media feeds appear to belong to actual people, such as American businessmen or young women interested in geopolitics.
The persona accounts seem to be the driving factor behind the campaign resonating at all, Graphika's head of investigations, Ben Nimmo, told CyberScoop. In previous iterations, Spamoufalge's operators have resorted to running accounts that lacked any appearance of belonging to real people, only to be largely ignored.
The newfound attention is still sporadic, but Spamouflage Dragon's growth over the last several months marks the first time it's gaining any noticeable impact with real people.
Exactly who is behind the effort remains unclear, though the operation "increasingly resembles a state-aligned propaganda network that boosts, and is boosted by, the Chinese government," Graphika noted in its 108 page report.
"You can't say this is a really clever covert operation," Nimmo said, noting the campaign is still using "really clunky machine-generated English."
Spamouflage-affiliated accounts still lack significant reach on Facebook, and don't appear to have matured beyond spammy behavior.
"It's so bad at what it does it's funny," Nimmo said. "It's a kind of endearing incompetence."
Going negative
In the early days of Spamouflage Dragon's campaign, which Graphika first exposed in 2019, the operators focused on denigrating pro-democracy protesters in Hong Kong and critics of China, themes it continues to push as it incorporates anti-U.S. narratives.
Last year much of the operation's content focused on denigrating then-Secretary of State Mike Pompeo and former President Donald Trump, though the narrative has switched to negative content about the Democratic Party.
The switch could indicate the campaign aims to boost pro-Chinese government narratives, rather than demonstrating any preference for any one U.S. political party, Nimmo said.
"Almost nothing they're posting is actually false," Nimmo said. "What they're doing is just cherry-picking events that are happening and then pointing to them and fitting them into their narrative. The biggest asset this network has is American division."
Some suspected Chinese information operations conducted in the last year about the coronavirus pandemic have been compared to Russian influence operations. But while Russian influence operations aimed at the U.S. have historically focused on polarizing American politics in order to sow division and chaos in the U.S., the Spamouflage operation appears to be more about making the U.S. look bad on the world stage in a geopolitical ploy, Nimmo says.
"They're shining light on Americans divisions not because they want to divide Americans but because they want people in other parts of the world to think, 'Woah, why would we want to be aligned with America?'" Nimmo said. "Spamouflage is much more about geopolitical messaging and telling the rest of the world 'America is a basket case.'"