NSA director rebukes Beijing for 'weaponizing' disinformation in Hong Kong protests
Gen. Paul Nakasone says China's information warfare efforts are only meant to help the country exert authoritarian control.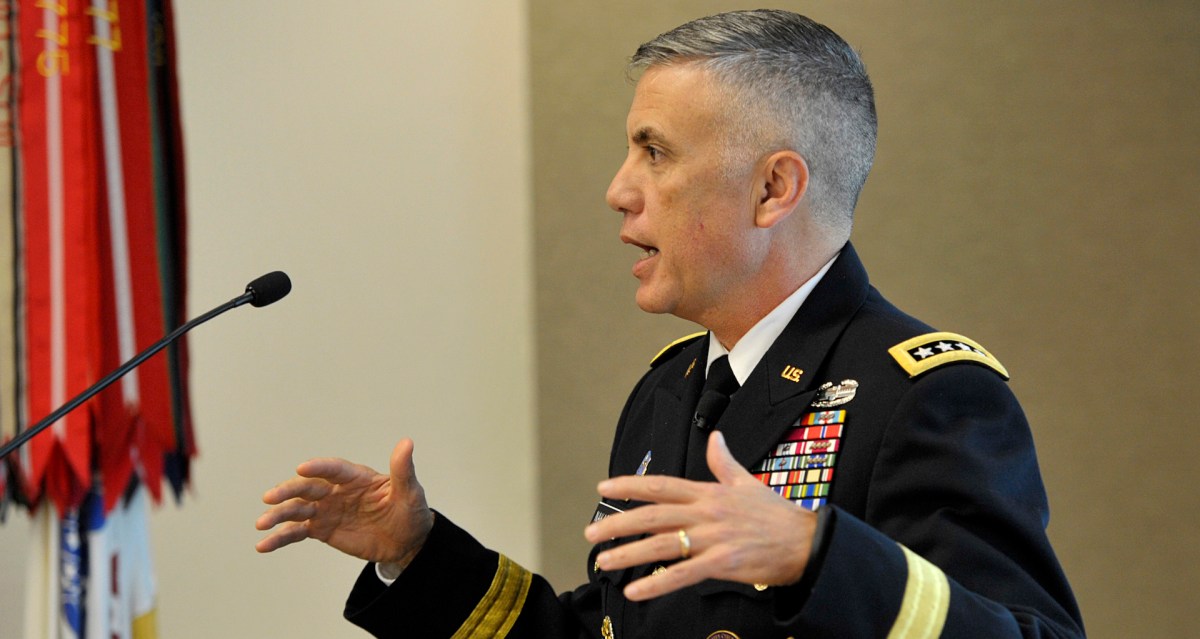 The National Security Agency's director issued a rebuke Wednesday of the Chinese government's recent efforts to spread disinformation online about protests in Hong Kong.
"The Chinese government has subverted pro-democratic demonstrators with fake social media posts, providing us a snapshot of how Beijing weaponizes information," Gen. Paul Nakasone said while delivering remarks at FireEye's Cyber Defense Summit in Washington, D.C.
As Hong Kong protesters have taken to the streets in recent months to protest proposals on Hong Kong's extradition laws, China's government has waged an information campaign on social media platforms to try shaping the narrative in favor of the police.
In one instance, Beijing's state press arm bought ads on Twitter critical of the protests. Twitter then said there was "reliable evidence" that the Chinese government was behind nearly 1,000 Twitter accounts trying to insert political discord about the protests. That same month, Facebook ran a similar takedown of several pages, groups, and accounts that were denigrating to protesters, accusing them of spreading their own misinformation about the clashes.
Nakasone called out China for abusing technology below the level of armed conflict to exert more control over civilians.
"[China operates] below the level of armed conflict, so they are more and more emboldened to use cyber capabilities as an option," Nakasone said.
There has been a newfound focus on the events unfolding in Hong Kong: In the past week, it came to light that President Donald Trump promised Chinese President Xi Jinping in June that the U.S. would not discuss the Hong Kong protests, according to CNN.
Chinese and Russian information operations
The NSA director pointed out that China and Russia both have been abusing social media platforms to spread information on issues related to their own policy goals.
"Chinese and Russian adversaries use the technologies that are meant to connect the world in order to exert more authoritarian control over populations," said Nakasone, who leads U.S. Cyber Command in addition to the intelligence agency.
Nakasone commented that Russia has "waged an information war" against the U.S. in recent years, "often using U.S. infrastructure and technologies to sow and amplify divisions in society with an ultimate goal of eroding trust in democratic institutions."
Just this week, the Senate Intelligence Committee released a report on Russia's use of social media platforms, detailing how those efforts relied on racial tensions to sow discord.
And although much of the Kremlin-backed Russian information operations conducted in the months prior to the 2016 presidential elections relied on Twitter and Facebook, they also relied on Google to spread divisive content related to the election.
China has been following a similar playbook. Some information campaigns that have been targeting the Hong Kong protesters have used Google's YouTube, according to research from Graphika.