Cyberthreats rise to the top at Senate hearing on worldwide dangers for U.S.
The hearing gives a snapshot of the threats at the forefront of U.S. intelligence chiefs' minds, and foreign hacking featured prominently.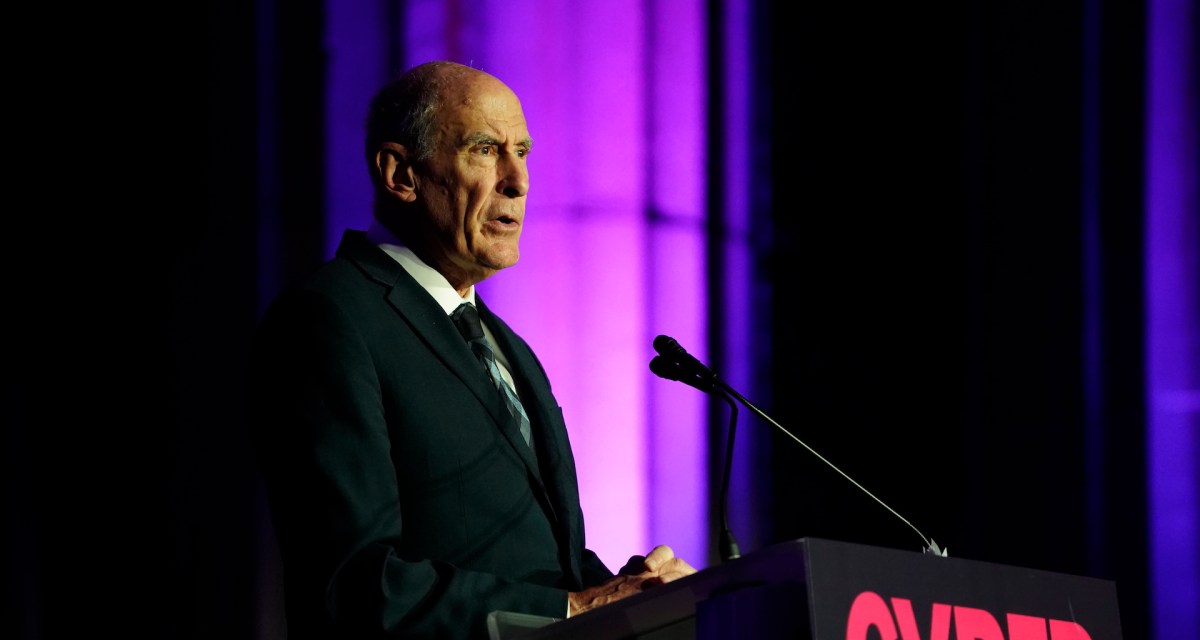 In yet another sign that the hacking abilities of Russia, China, Iran and North Korea are drawing intense scrutiny from U.S. spy agencies and law enforcement, top federal officials focused on cyberspace Tuesday as part of a broader hearing on the global threats facing the United States.
The digital tools and techniques deployed by U.S. adversaries and competitors are "growing in potency and severity," Director of National Intelligence Dan Coats told the Senate Intelligence Committee.
"As the world becomes increasingly interconnected, we expect these actors and others to rely more and more on cyber capabilities" to advance their interests, Coats said.
FBI Director Christopher Wray told lawmakers that nation-states are increasingly collaborating with criminal hackers in a "form of outsourcing that makes it even more of a menace."
The annual hearing gives the public a snapshot of the threats at the forefront of U.S. intelligence chiefs' minds, and hacking allegedly backed by the Chinese and Russian governments featured prominently in that assessment.
In prepared testimony, Coats singled out China as "the most active strategic competitor responsible for cyber-espionage against the U.S. government, corporations, and allies." His statement also warned that China could use hacking to "cause localized, temporary disruptive effects on critical infrastructure—such as disruption of a natural gas pipeline for days to weeks—in the United States."
The hearing came a day after U.S. officials announced nearly two-dozen criminal charges against Chinese telecommunications giant Huawei as part of an escalating U.S. crackdown on Chinese companies over allegations of spying and rule-breaking.
Coats told lawmakers that China's pursuit of intellectual property and personal data on Americans remains a top threat to the U.S., and that a "significant amount" of China's economic rise was supported by stolen U.S. intellectual property.
Beijing has denied allegations that it sponsors IP theft to boost its economy, but U.S. officials have rejected those denials wholesale.
Sen. Mark Warner, D-Va., the committee's ranking member, expressed dismay at Chinese efforts to catch up to the U.S. economy "by hook or by crook." Warner and Sen. Marco Rubio, R-Fla., have introduced a bill that would establish an office at the White House for countering technological threats from countries like China.
As for Russia, Coats said in his prepared statement that "Moscow is now staging cyberattack assets to allow it to disrupt or damage U.S. civilian and military infrastructure during a crisis."
Russian disinformation capabilities also featured at the public hearing.
Wray said that the Russian operatives continues to hone their ability to spread disinformation, and that other governments are learning from that.
The FBI chief hailed growing cooperation between law enforcement officials and social media companies in combatting disinformation. There have been a number of "success stories" in which social media platforms blocked Russian disinformation activity after tips from law enforcement, Wray said.
"Now that we have some momentum, we're looking forward to growing that partnership" with the private sector, Wray told lawmakers.
After the Russian interference in the 2016 presidential election, U.S. intelligence agencies took an unprecedentedly active role in helping secure the 2018 midterm elections.
Coats warned that foreign actors would try to interfere in the 2020 presidential election.
"We expect [adversaries] to refine their capabilities and add new tactics as they learn from each other's experiences and efforts in previous elections," he told the Senate committee.
U.S. intelligence agencies will build on their successful protection of the 2018 midterms, Coats added, emphasizing that election security "will continue to be a top priority for the intelligence community."