Russian indicted by Mueller for alleged troll-farm activities is released by Belarus
Anna Bogacheva is one of 13 Russians charged by the former special counsel for interfering in U.S. politics.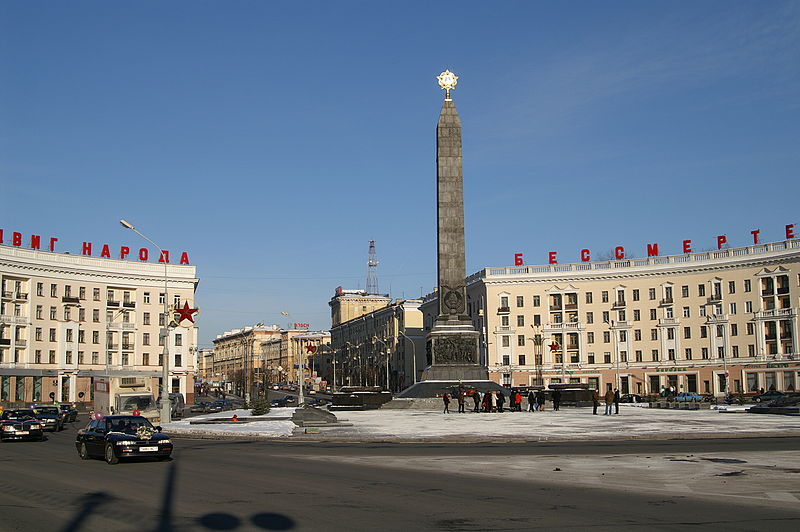 Authorities in Belarus have released a Russian national whom former Special Counsel Robert Mueller indicted for interfering in the 2016 U.S. election.
Anna Bogacheva allegedly worked for the notorious Internet Research Agency, a propaganda-spouting company with ties to Russian President Vladimir Putin. A February 2018 indictment from the Department of Justice alleges that Bogacheva traveled to the U.S. in 2014 "under false pretenses for the purpose of collecting intelligence" to support the IRA's disinformation campaigns.
Bogacheva was released after being detained in the capital of Minsk, according to multiple media reports quoting Belarus's prosecutor general's office. Her detention initially raised the possibility that one of the 13 Russians charged by Mueller might see the inside of the U.S. courtroom.
Bogacheva immediately returned to Russia upon being released, The Washington Post reported.
Belarusian authorities did not find grounds to detain Bogacheva for extradition, according to reports. A spokesperson for the office could not be reached to elaborate on the decision to release Bogacheva. Under authoritarian President Alexander Lukashenko, Belarus has generally been an ally of Russia.
The IRA, which churns out disinformation through bots and trolls on social media, has remained the target of U.S. efforts to combat disinformation since 2016. On the eve of the 2018 midterm elections, U.S. Cyber Command briefly cut the IRA off from the internet to disrupt its operations. Last month, the Treasury Department announced sanctions against the financier of the IRA and six other operatives at the agency for allegedly interfering in the 2018 midterms.