FBI, DHS advise states on potential Russian voter suppression tactics in 2020
State officials called the memo a reminder of the degree to which foreign adversaries seek to interfere in the U.S. electoral process.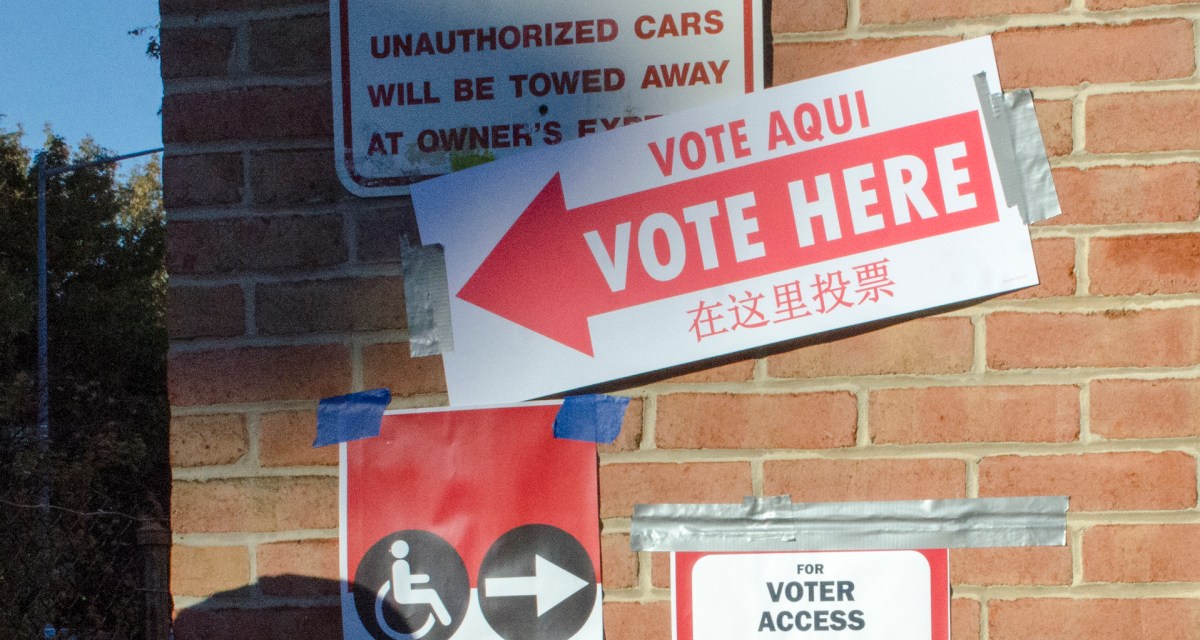 The FBI and Department of Homeland Security have issued an advisory to state election officials that the Russian government could use voter suppression tactics in an attempt to interfere in the 2020 U.S. election, according to U.S and state officials familiar with the memo.
The advisory sent this week to states' secretaries of state and security advisers cautions that Moscow could try to keep Americans away from the polls next year by, for example, trying to breach voter registration databases or fanning political tensions online, said the officials familiar with memo, which is titled, "Russia May Try to Discourage Voter Turnout and Suppressing Votes in 2020 US Election." The document is marked "For Official Use Only."
The officials described the advisory as a proactive effort to stay on top of the threat.
"We want to make sure we're pushing out as much information as possible to the front lines," a senior Trump administration official told CyberScoop. "We also need to keep in mind this isn't just about targeting election equipment; this is a much broader effort by Russia and others to influence our democratic processes to their advantage. The good news is that I've never seen collaboration like this across all levels of government and industry."
An FBI spokesperson declined to comment on the advisory. A DHS spokesperson did not respond to a request for comment.
CNN was first to report on the advisory.
State officials who received the advisory told CyberScoop it was another reminder of the degree to which foreign adversaries seek to interfere in the U.S. political process.
"We saw similar tactics in 2016 so it's not a surprise they might try it again," said National Association of Secretaries of State President Paul Pate.
In advance of the 2016 election, the notorious Russia-based "troll farm" known as the Internet Research Agency sought to deter African-Americans from voting through a flood of social media posts, according to a private-sector report submitted to the Senate Intelligence Committee last year.
Pate, who is Iowa secretary of state, emphasized that state officials are "actively working to counter disinformation campaigns."
"Russians didn't hack a single vote in 2016, but they did try to create doubt in the system and drive wedges between American voters," Pate added. "We're encouraging voters to rely on official sources for election information. That is your local and state election officials."
Trevor Timmons, CIO of the Colorado secretary of state's office, said officials there had seen or been briefed on the FBI-DHS advisory on Thursday.
"This reinforces what we've heard many times in the last three years: As election officials and voters we need to be vigilant in the face of true threats to our elections," Timmons told CyberScoop. "It's not hypothetical, it's not an abstract risk, it is real. We need to be vigilant and take the threats seriously."
Russian interference efforts extended to the 2018 midterm elections, according to U.S. officials. Earlier this week, the U.S. Treasury Department announced sanctions against a Russian financier and six Russian operatives allegedly behind the IRA for trying to interfere in the 2016 and 2018 elections.