Convicted scammer who had starring role in dispute between Russia, Israel unexpectedly deported
Aleksei Burkov is headed home some 14 months after a U.S. court sentenced him to nine years in prison.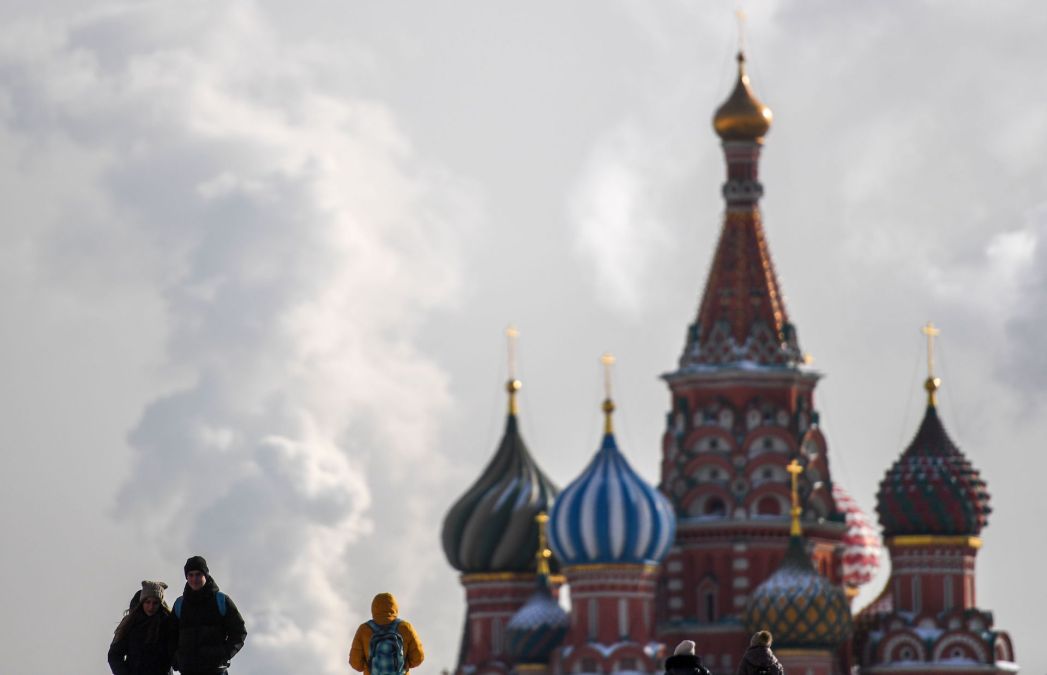 A convicted Russian scammer who was the focus of an international standoff was deported to his home country 14 months after receiving a long prison sentence in the U.S., Russian media reported.
Officers from Russia's Ministry of Internal Affairs detained Aleksei Burkov at Sheremetyevo Airport in Moscow following his deportation from the U.S., the state-owned media conglomerate RIA reported on Sept. 28. The move comes after an American court sentenced Burkov to nine years in a U.S. prison after he pleaded guilty to charges related to operating two illicit web forums that hackers used to trade stolen data and pool their resources.
Israeli authorities initially arrested Burkov in November 2015, sparking a legal fight over extradition between Russia, Israel and the U.S. Kremlin officials spent years trying to convince an Israeli judge to send Burkov to Russia, where he reportedly faces separate charges. When it became clear that Israel would put Burkov in custody of the U.S., Russian authorities apprehended an Israeli-American woman who had no connection to the case, an incident that became the subject of discussions between Russian President Vladimir Putin and former Israeli Prime Minister Benjamin Netanyahu.
Now, Russian authorities have charged Burkov with creating malicious software, theft and illegally obtaining commercial information, said Irina Volk, official representative of the Russian Ministry of Internal Affairs.
"He is accused of involvement in the manufacture and sale of counterfeit bank cards and trade in confidential data of clients of financial institutions," Volk said, according to a translation of an RIA article.
The U.S. Department of Justice said it released Burkov to the Immigration and Customs Enforcement agency on Aug. 25, 2021. From there, the 31-year-old flew from JFK airport in New York City to Moscow via a commercial flight on Sept. 27, ICE said in a statement. Burkov is the subject of Interpol Red Notice, which is a request to global law enforcement to apprehend a subject, dating back to 2017.
The defendant, who used the alias "K0pa" on a number of websites, ran one forum that functioned as a gathering place for high-level hackers who were focused almost entirely on making money, one former U.S. official who was involved in the investigation told CyberScoop. The site charged a $5,000 entry fee and required three existing members to vouch for any new entry, according to court papers.
One member of the forum, for instance, advertised access to a database of voting information about 191 million Americans prior to the 2016 elections, an incident that raised the attention of the U.S. Secret Service and from some corners of the cybersecurity community.
Burkov's deportation represents an unexpected development in a case that Justice Department officials have previously sought to highlight as a win in the fight against Russian-based cybercrime.
FBI leaders, in particular, had flagged the Russian government's arrest of an Israeli woman, Naama Issachar, for alleged drug smuggling as "part of a pattern of activity where they will try to interfere with extraditions from third countries."
Update, Sept. 28, 2021: This story was updated to include details from the U.S. Department of Justice.