Sergey Pavlovich, wanted by US on hacking-related charges since 2008, was 'surprised' by Russian arrest
"I have no idea what's going on," his attorney told CyberScoop.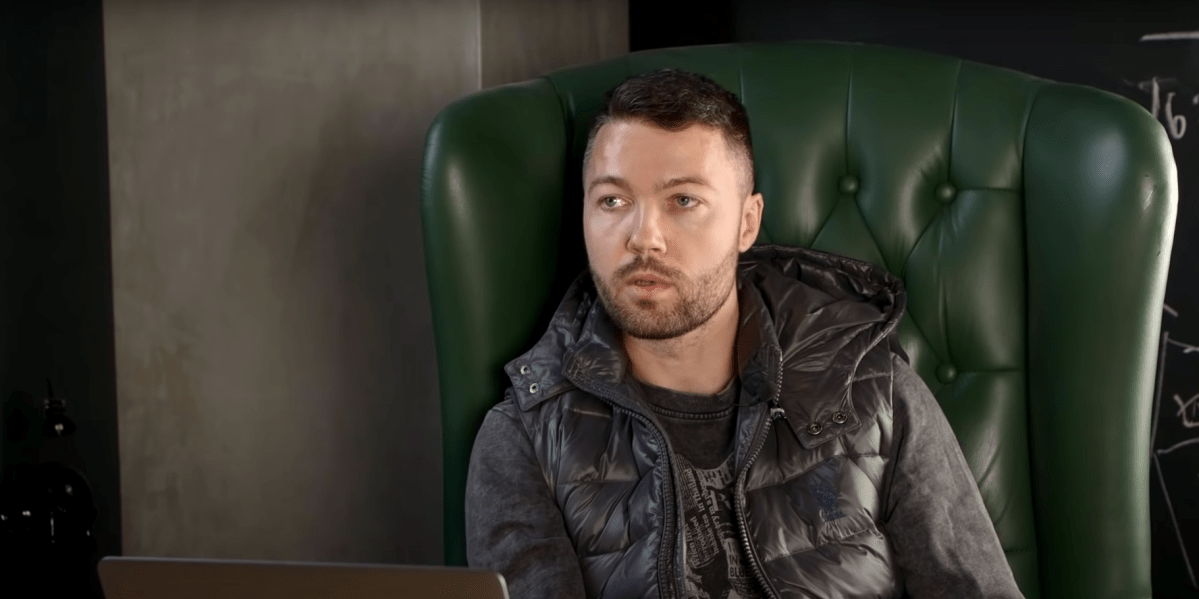 The accused cybercriminal was in the restaurant of the hotel where he was staying in St. Petersburg when two Russian police officers arrived.
Sergey Pavlovich, an admitted former scammer charged in the U.S. for his alleged role with a forum where thieves bought and sold stolen credit card numbers, was taken into custody on Nov. 1. Exiting the Grand Hotel Emerald, an upscale establishment just blocks away from the Neva River, Pavlovich now says he was "surprised" to be under arrest.
After years of living openly in Russia and writing a book about his exploits, the 38-year-old suddenly found himself behind bars in a police station, locked up on what he says was a warrant issued by Interpol.
They also appeared while Pavlovich was eating a meal of Kiev chicken cutlet and beer, he told CyberScoop. Police waited until he finished eating to take him to jail, he now claims, acknowledging a level of patience that was "absolutely" unusual.
"It's typical in Russia or Ukraine or Belarus to be in a detention center in a police department … a little room with no windows," Pavlovich said adding that he was as shocked as "any man or woman [would be] in my place."
His arrest — previously reported by Bloomberg News and the Interfax news agency — comes amid heightened U.S. pressure on the Russian government to apprehend suspected cybercriminals. During his three-hour detention, Pavlovich said, police "only asked, do I know that I am wanted by the States."
Anne Neuberger, the White House's top adviser for cyber and emerging technologies, recently provided the Kremlin with a number of hackers who are "actively launching attacks" on the U.S., The New York Times reported. A top Justice Department official also told the Associated Press on Nov. 4 that law enforcement officials will carry out arrests "in the days and weeks to come."
The Pavlovich case adds another wrinkle to the geopolitical intrigue. Russian authorities released the 38-year-old after a short time in custody, liberating him to discuss the matter on his YouTube channel. During a follow-up conversation with CyberScoop on Nov. 3, Pavlovich said a Russian prosecutor had informed him that another arrest was "possible," then went on to speculate that he was released only because Washington and Moscow do not have an extradition agreement.
The Justice Department did not answer questions seeking comment by press time Friday.
"I have no idea what's going on," said Igor Litvak, Pavlovich's defense attorney. "I'm not sure how much the U.S. wants him, and I'm not sure if he's on their White House list or not."
U.S. prosecutors indicted Pavlovich in 2008, accusing him of involvement with CarderPlanet.com, a now-defunct website that facilitated the sale of more than 40 million stolen credit and debit card numbers. He was arrested in Belarus, spending eight years in prison there for what his lawyer says were charges based on the 2008 U.S. indictment.
"My hope, and this is what we're working on, is that we're hoping to convince the government that he already served time for what he might have done against the U.S.," Litvak said.
The 2008 case against Pavlovich was related to that of Albert Gonzalez, a hacker now in the midst of a 20-year prison sentence for stealing hundreds of millions of credit card numbers in what was the largest fraud of its kind at the time.
The update comes after the U.S. unexpectedly deported Aleksei Burkov, a Russian man sentenced to nine years in an American prison for his operation of two illicit web forums, back to his home country. Burkov was the subject of an Interpol Red Notice, a request to global law enforcement to apprehend a suspect, from Russia dating back from 2017.
The Russian Embassy in Washington did not return phone calls seeking comment.