Fighting Chinese cyber-espionage could cost U.S. 5G dominance
The dilemma presents the latest — and perhaps fiercest — technological showdown between Washington and Beijing to date.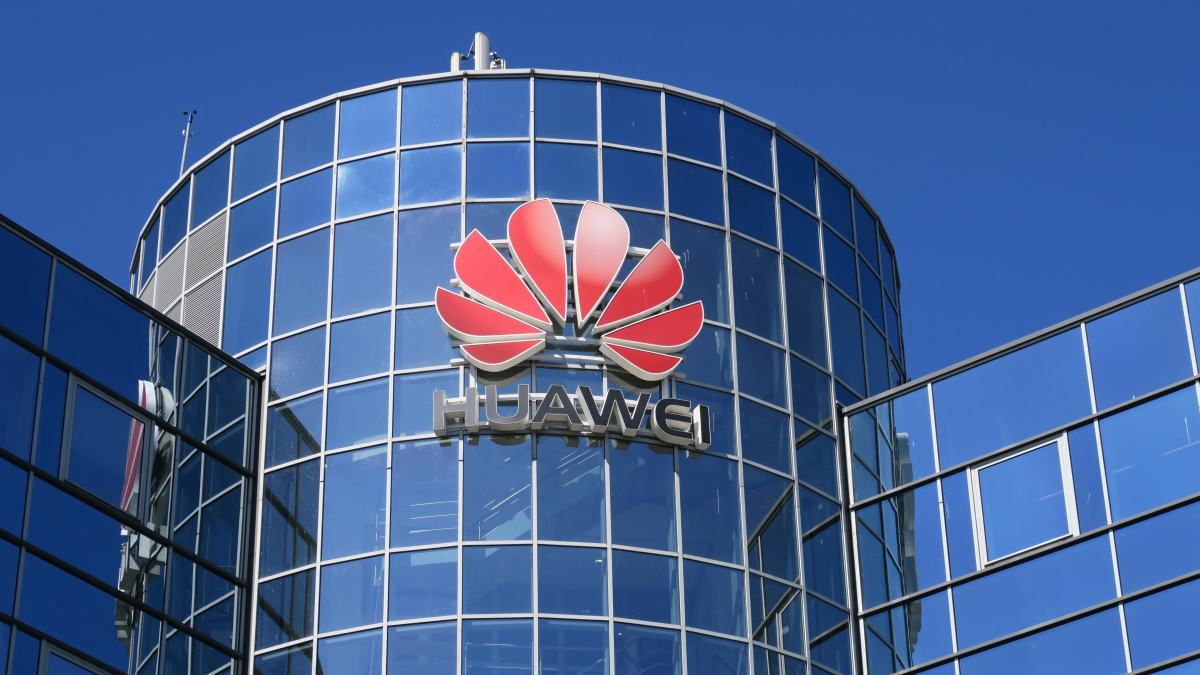 As the U.S. government works to neutralize its Chinese counterparts' efforts to conduct surveillance via commercial telecom products, it may unintentionally jeopardize the United States' bid to beat China to a nationwide 5G network.
This summer, U.S. officials, policymakers and allies have cracked down on Huawei and ZTE, two large Chinese smartphone and telecommunications equipment manufacturers. The pair are believed to have a cozy relationship with the Chinese Communist Party and People's Liberation Army. Washington fears that relationship could lead Beijing to tap into equipment owned by those companies to siphon sensitive information and possibly lay the groundwork for cyberattacks.
But many industry, trade and technological experts are worried the measures may come at a steep price. The quest to upend China's surveillance capabilities may be hurting America's competitiveness in the race to develop and roll out 5G wireless technology. The dilemma presents the latest — and perhaps fiercest — technological showdown between Washington and Beijing to date.
CyberScoop spoke with more than a dozen individuals knowledgeable on the matter, including elected officials, congressional aides, Chinese policy experts, cybersecurity researchers, industry insiders and former diplomats and intelligence analysts.
The prevailing sense among many of them is that two of the U.S.'s chief technological priorities in the coming years — a spying-proof telecommunications supply chain and the world's first national 5G network — may end up undermining each other.
The race to a new internet
With features like enhanced machine-to-machine communication and low latency, 5G will pave the way for the growth of new technologies, including artificial intelligence, the Internet of Things and autonomous vehicles. On 5G networks, smartphone users will be able to download full-length, HD movies onto their devices in seconds. Consumers readily embrace that kind of leap in connectivity, and the world's two largest economies have made it a priority for the future.
"The Chinese policy and tech community are more determined than ever to catch up and potentially exceed U.S. competitors," said Graham Webster, a China Digital Economy fellow at New America. China has made 5G a central thrust of its Made in China 2025 initiative and its 13th five-year plan. Coupled with ambitious industrial initiatives, the Chinese government has a roadmap to launch 5G by 2020.
"We've been calling this the 'U.S.-China trade cold war,' and this is one of the key issues," said Paul Triolo, head of Eurasia Group's geo-technology practice. "5G crystalizes a lot of the concerns about China and their rise as a tech power."
Telecoms are a central lever of Beijing's grand strategy to gain commercial advantage, spread power and wrest greater control of internet governance. Setting the standards for a new generation of internet technology has its spoils, in the form of commercial advantages and a head start on the testing and use of cutting-edge products. Historically, the United States has led, allowing it to promulgate rules, sell its products globally and license intellectual property abroad. Now, that's beginning to change.
China's state-planned economy allows Beijing to harness the country's industrial might to push towards 5G, experts say. U.S. efforts inevitably will be more piecemeal by comparison.
"We're starting at a disadvantage to China in actually rolling out 5G because it's relatively easy for them to have the unity of effort across government and the private sector … to just throw money at the problem," said Will Carter, deputy director of the technology policy program at the Center for Strategic and International Studies (CSIS), a D.C. think tank.
While technological leadership arguably remains within the U.S., the Huawei offers a fully integrated package, said Jim Lewis, senior vice president at CSIS.
"That's the thing about Huawei — they do the whole thing," and are able to produce many discrete components of the supply chain — from mobile handsets to 5G radio access network hardware — all while selling their products at a lower price than rivals, Triolo said.
Regardless, American companies are plowing forward. The big American telecom companies have conducted 5G trials in various cities, planning to bring the new network to these areas in the next year.
A study released in April from a trade group representing American telecoms found that the U.S. was narrowly trailing China in the race to 5G. The report, drawing on past lessons, claimed that the winner would gain competitive advantages in economic and job growth and that existing U.S. policy and regulation were insufficient to "America [winning] the race to 5G."
Intel and Sprint declined to comment for this story. Qualcomm, Verizon, AT&T and T-Mobile did not respond to a request for comment.
The inescapable supply chain
The 5G race is further complicated by trading interdependencies between the two countries and the convoluted, complex 5G supply chain. American companies sell chipsets, microprocessors and software to the Shenzhen-based ZTE and Huawei, who in-turn sell handsets and network infrastructure around the world.
Underneath this economic arrangement, the Department of Homeland Security and Office of the Director of National Intelligence are quietly working to develop policies that would curb such supply chain risks. The possible arrangement comes as a quiet acknowledgement that the 5G supply chain inevitably goes back to China.
"If we tried to ban ZTE and Huawei outright and that was our solution, that would probably slow things down [for the U.S.]," Carter said. "It's very difficult to get the components you need at scale quickly and cheaply without some of them being from Huawei and ZTE."
Triolo agreed: "It's still very complicated to figure out how the capacity of the industry as a whole changes now to take this into account. At a minimum, this is going to cause some serious disruption and delay in some of the carriers."
A senior U.S. telecom industry executive, who asked to remain anonymous to speak freely about the issue, said that major U.S. carriers won't source any parts of their 5G network from Huawei or ZTE. But up until January, the same carriers were testing some of the Chinese 5G equipment, other sources said.
"They'd of course prefer vendor diversity," Triolo said.
This dilemma is playing out most vividly in rural, low-income and sparsely populated areas of the U.S. with smaller internet carriers and broadband providers.
A few weeks ago, a collective of trade groups joined with Huawei to slam an FCC proposal to ban U.S. telecoms from using federal subsidies to purchase Chinese-made equipment. "Ripping out and replacing" Huawei equipment could pose an "existential threat" to small carriers nationwide, the groups wrote, raising operating costs and driving some telecoms out of business.
James Groft, CEO of James Valley Telecommunications, a South Dakota-based telecom company, explained to CyberScoop that he switched to Huawei when building a 4G network. "They were a much more affordable option and just had better network architecture," he said.
When asked about how he felt about the ongoing situation, Groft said: "Dread is a good word to describe it, just because it's so out of the blue. It's not like we bought this equipment on the black market."
"Of the 5G plans, someone would have to blow us away to get us to consider" any equipment besides Huawei, Groft added.
In March, FCC Chairmain Ajit Pai proposed a rule that would ban U.S. telecoms from using federal funds to buy network gear that could ostensibly pose a national security threat to U.S. communications networks or supply chains.
"We're looking at both of these issues. On the one hand, I get cheap equipment, low costs of deployment and the potential benefit that comes with that for either consumers or suppliers," FCC Commissioner Brendan Carr told CyberScoop. "On the other hand, we are looking at it and actively … talking with agencies about the security implications."
This week, Congress cemented a longstanding governmental moratorium on Huawei and ZTE products into law. The final version of this year's NDAA, a must-pass defense bill, bans any federal government agency – "or any entity that does business with the United States Government" – from working with the two Chinese telecoms.
Despite the U.S. posture towards Huawei, "[it] has had some real market successes and is on the path to becoming the dominant telecom supplier in the world," Lewis said, as it distributes products globally, wires Asia and Europe and corners more markets. Outside of China's 1.4 billion consumer-strong domestic market, Huawei operates in 170 countries (the company claims) and is the world's third-biggest smartphone maker.
ZTE and Huawei products are popular with carriers in allied countries, sources said. The National Cyber Security Centre, England's equivalent to the NSA, has publicly warned U.K. telecom operators about the uncontainable security risks of ZTE and Huawei products. "The NCSC is working closely with the telecommunications sector to help secure networks against threats," a NCSC spokesperson said in a statement to CyberScoop.
With 5G infrastructure, Huawei and ZTE face competitors from the likes of South Korea's Samsung, Finland's Nokia and Sweden's Ericsson — companies with a friendly relationship with the West. But "at capacity, with low cost and at scale," they can't compete head-to-head with Huawei in 5G, Triolo said.
Adding to the trouble, the Finnish, Swedish and Korean telecoms rely on Chinese supply chains and conduct a sizable share of R&D, coding and assembly in mainland China, an industry veteran source familiar with the operations of foreign telecoms, told CyberScoop.
Longer term, Washington must work closely, diligently and expeditiously with European and Asian allies to develop end-to-end, integrated 5G network gear alternatives to Huawei, sources said.
If this doesn't happen, "then we should learn to speak Chinese," Lewis said, implying that the risk of espionage could not be entirely removed from a supply chain sourced with some Chinese parts.
Espionage-as-a-service?
The threat to U.S. data and information isn't just theoretical. Reporting from earlier this year revealed that China made off with sensitive information from the African Union headquarters for five years, whisking away data from the AU to servers in Shanghai. China financed AU's HQ, with Huawei supplying the information and communication technology.
Actions like that set the table for the way China could operate once it leverages its 5G network.
"You might argue that the U.S. wrote the book on using a commercial presence in the internet backbone in other countries for espionage, but China will write the 5G chapter," said CSIS's Carter. "And I think that's a trend that we really need to worry about."
As far back as 2012, the House Intelligence Committee publicly warned that the two companies pose a threat. Huawei and ZTE "cannot be trusted to be free of foreign state influence and thus pose a security threat to the United States and to our systems," a committee report stated.
"The Chinese are very assertive in asking their companies to help them with espionage in a way that nobody else in the world does," Lewis said.
Recently, a bipartisan contingent of lawmakers upped the pressure on ZTE and Huawei, while warning the government and private sector to not do business with either company.
"All options for moving forward with a 5G network and keeping it protected should be considered, as well as thoroughly analyzed for any potential security threats," Rep. Mike Conaway, R-Texas, told CyberScoop.
"Chinese state-directed telecommunications companies like ZTE and Huawei are used by their government for espionage and intellectual property theft," Sen. Chris Van Hollen, D-Md., told CyberScoop. "Our intelligence officials have raised clear concerns about American citizens even using products and services made by ZTE and Huawei – we should not involve them as we build our 5G network."
At a recent event, Rep. Michael McCaul, chairman of the Homeland Security Committee, said that Huawei and ZTE had stolen U.S. intellectual property and conducted espionage on U.S. targets.
"I don't know why we allow Huawei to operate in the United States. They have no practical purpose other than to steal intellectual property," McCaul, R-Texas, said. "And ZTE is an arm of the PRC."
Whether it's for IP theft or spying efforts, each action is much easier if a country is responsible for the internet's backbone.
"After all, cell phone networks are built to support wiretapping, it is just a matter of turning it on," Nicholas Weaver, a security researcher at the University of California, Berkeley, wrote in an email to CyberScoop.
Asked if either Huawei or ZTE should be allowed to sell to the U.S. government or private sector, Weaver responded unequivocally in an email: "HELL NO! NO NO NO NO NO!"
Sean Lyngaas and Chris Bing contributed to this report.