Investors, analysts question Biden's plan to limit U.S. investments in Chinese tech
Sources say the Biden administration is eyeing new restrictions on U.S. investment in Chinese chip manufacturing, AI and quantum computing.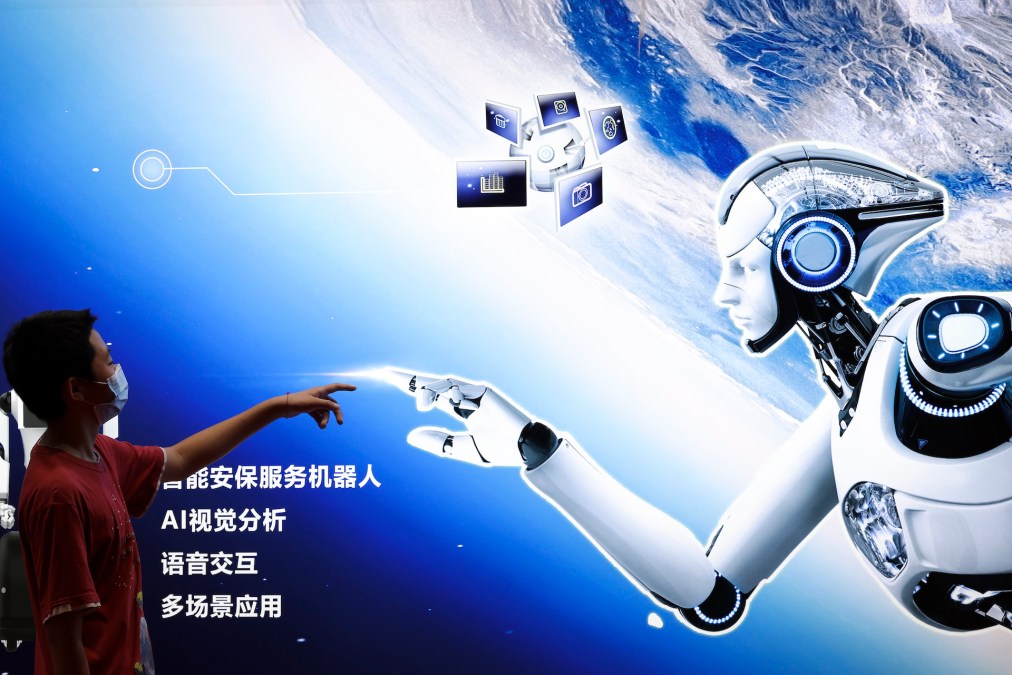 The Biden administration is working feverishly to finalize an executive order that is expected to monitor and possibly curtail American investment in Chinese technologies, the latest in a series of White House efforts to counter what it sees as the growing digital threat posed by China.
The executive order effort is an outgrowth of Congressional debate on recently passed legislation to strengthen domestic semiconductor manufacturing and research capabilities. The legislation passed in July without the restrictive Chinese technology investment language, leading to the White House effort to craft the executive order, China experts told CyberScoop.
Reports of the White House efforts are already stirring concern in the business community, particularly since the precise contours of the proposed regulation remain largely unknown. The effort to establish those specific regulations has been slow going because White House has encountered many thorny practical problems, according to James Lewis, director of the technology and public policy program at the Center for Strategic and International Studies.
"We don't really have a mechanism for doing this," Lewis said, referring to the plans to regulate domestic investment in Chinese technology. "Are you banning all investment? Is it only certain technologies? Is there a dollar threshold? How do you avoid workarounds? … There's a lot of hard problems here."
The potential executive order is one of many recent Biden administration moves designed to isolate China and ensure it does not benefit from American investments. Reuters reported Sunday that the administration also plans to broaden restrictions on U.S shipments to China of chipmaking tools and semiconductors used for artificial intelligence.
"Enormous amounts of taxpayer dollars are going to provide support for semiconductors, electric vehicles and batteries and a range of emerging technologies," said David Hanke, a former Senate national security staffer and an expert on foreign investment rules who has had informal conversations with Biden administration officials working on the potential executive order.
Hanke said the administration's goals for the executive order include maintaining, and in some cases restoring, an edge over China in these technologies and eliminating problematic supply chain dependencies such as the American reliance on China and Taiwan for chips.
"There is growing concern within the U.S. government that private U.S. investment into Chinese companies in certain technology areas could undercut those efforts," Hanke said.
The Chinese embassy did not respond to a request for comment from CyberScoop, but a spokesperson there told The Wall Street Journal the potential executive order reflects how the "U.S. politicizes, instrumentalizes and weaponizes tech and trade issues, and engages in tech blockade and decoupling in an attempt to monopolize the world's advanced technologies, perpetuate its hegemony in the sci-tech sector and damage the closely-knit global industrial and supply chains."
As a communist country, China relies on foreign capital to power its businesses, said Dakota Cary, a China-focused analyst at the cybersecurity consulting firm Krebs Stamos Group.
Beijing recently let American accountants audit Chinese firms that are listed on the New York Stock Exchange, Cary pointed out, a deal that took two years to hammer out. There are approximately 2,000 Chinese firms listed on the exchange primarily because they need access to U.S. capital, he said.
"The Chinese Communist Party acknowledges that access to foreign capital is critical for its businesses to function and grow and there are no substitute markets in China for companies to raise the same amounts of money," Cary said.
The pending executive order targets venture capital investment, a fact that Cary said makes it an appealing way to "pull money out of China at a place of maximum leverage with minimum impact to the typical U.S. individual."
The executive order is creating buzz in Washington investment and policy circles, said Paul Triolo, a China investment expert at the Center for Strategic and International Studies and the Albright Stonebridge Group who has participated in calls with the White House team crafting the executive order.
As it stands, Triolo said, the effort is believed to target semiconductors, AI and quantum computing. But he said there is some discussion of also including biotech, electronic vehicle batteries and critical minerals. He said the investment community is interested in understanding whether the executive order will apply retroactively or only to new investments.
Triolo and others said Peter Harrell, the White House National Security Council's senior director for international economics and competitiveness, is among those spearheading the effort. Triolo said there is a widespread perception in the investment community that the White House doesn't fully know what it is trying to achieve.
"There hasn't been a clear strategy other than sort of, you know, 'China bad,'" Triolo said. "These are sophisticated investors, strategic investors and you're going to be … looking over their shoulder and saying, 'Well, you can't invest in that, but you can invest in that.' That's the last thing they want."
Triolo said he is not aware of any other country that has similarly restricted investment in China.
"It's just a lot more complicated maybe than they [the Biden administration] realize and that's why they're going out and talking to these companies and trying to figure out where they draw the line," Triolo said.
A spokesperson with the National Security Council declined a request for comment.
One industry observer, who asked not to be identified to protect private conversations, told CyberScoop the White House has spoken with investment firms including BlackRock and Kohlberg Kravis Roberts to understand their China investments and plan accordingly.
Venture capitalist William Kilmer, a former managing partner at the firm C5 Capital, said he's concerned about how the government will define the sectors it is regulating, pointing out that AI could apply to only the algorithms underpinning the technology or a much broader slate of underlying enabling technologies.
Kilmer said he understands the government's focus on ensuring American dollars are not supporting Chinese technology, but he sees the potential executive order as "very much a defensive approach to things."
He said that as an investor he also worries about "regulatory drag" and how the new rules will impact his ability to invest quickly.
"It takes time and effort to go through the review processes," Kilmer said. "As investors are looking at competitive potential investments outside of the country, especially large financial investors, they are going to be hampered … because this type of review will always be hanging over their heads."