American companies protest FCC pressure on Huawei
"Ripping out and replacing" a raft of Chinese-made telecom gear won't be easy, a group of American companies protested to the Federal Communication Commission (FCC). A collective of trade groups representing smaller American service providers joined with prominent Chinese telecom Huawei in slamming the FCC's proposal to ban American telecoms from using federal subsidies to purchase Chinese-made equipment.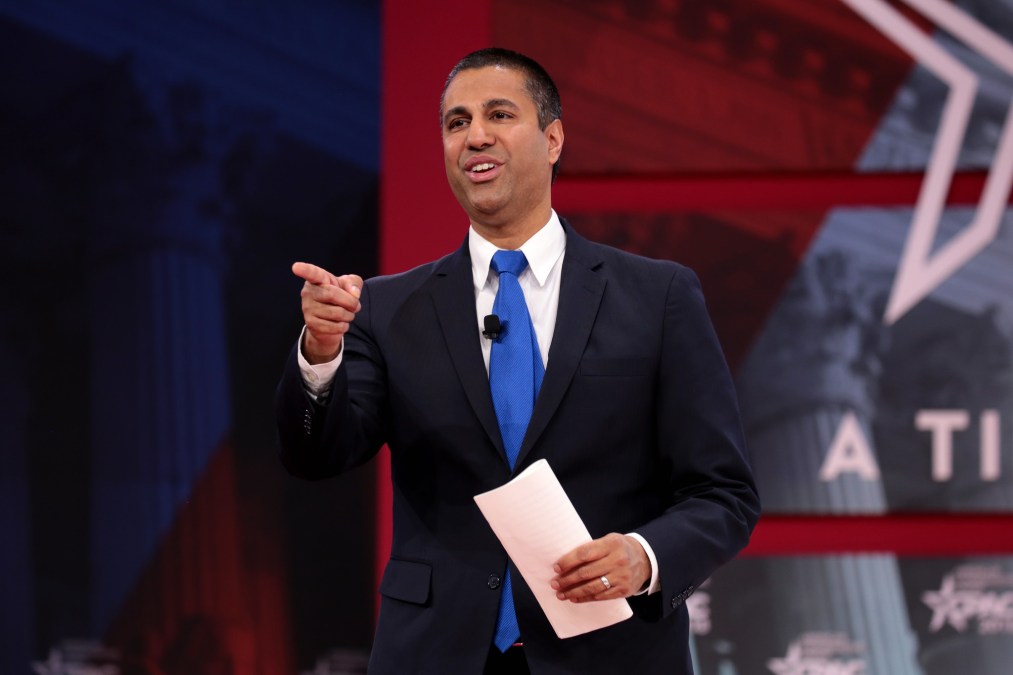 In the face of regulatory pressure from the U.S. government, Huawei, a Chinese telecom company at the center of long-running cyber-espionage allegations, is flaunting its apparent American beneficiaries.
"Ripping out and replacing" a raft of Chinese-made telecom gear from existing U.S. infrastructure won't be easy, a group of regional U.S. telecommunications companies protested to the Federal Communication Commission (FCC) this week.
Trade groups representing these smaller American service providers have joined with Huawei in slamming the FCC's proposal to ban American telecoms from using federal subsidies to purchase Chinese-made equipment, based on messages shared with the agency.
In a second wave of comments filed to the FCC on Monday, Huawei defended itself, writing that its products do not pose security risks, that the opposition to its American presence is driven by protectionism and economic competition and that its American clients choose its products because they are cheap, reliable and effective.
Huawei cited roughly a dozen other entities in opposition to the FCC's proposed rule, including smaller U.S. service providers that are mainly or entirely reliant on Huawei products. Several of these American companies say they would go out of business if the ban goes through.
By losing support to buy, use and maintain Huawei equipment, companies would have to substantially raise their operating costs, the groups asserted, and "rip out and replace" a substantial amount of sunk costs.
"CCA and its members are committed to enhancing cybersecurity and supporting network security initiatives to protect our nation's telecommunications network from bad actors," said Competitive Carriers Association president and CEO Steven K. Perry in a press release. "But the proposed rule will devastate impacted rural carriers, which execute the FCC's mission to expand high-quality access to telecommunications and information services.
Perry continued: "It would especially harm rural consumers placing them at jeopardy with little to no national security benefit. The proposed rule is punitive and disproportionate to a small group of providers of service to rural America and will cause more harm than good."
In its comments, Huawei echoed these claims and charged that the parties pushing the FCC to blacklist its equipment were driven by competition rather than national security concerns. The company also wrote that "its presence in the U.S. market has been artificially restricted by unfounded allegations and suspicions based solely on misperceptions about Huawei's relationship with the government of China."
"American consumers are already paying a high cost in lost opportunities and reduced competition due to the de facto exclusion of Huawei from many network procurements; these efforts would be magnified by a de jure prohibition on use of USF funds," Huawei added.
In March, FCC Chairman Ajit Pai proposed a rule that would bar U.S. telecoms from buying equipment and services that he said could jeopardize the security of the supply chain. The move was driven by fears that another country's intelligence service could exploit hidden backdoors in Huawei's software or hardware to conduct espionage, siphon out critical information and stage cyberattacks.
Huawei's close ties to the Chinese Communist Party and People's Liberation Army have spurned U.S. lawmakers to crack down on it, along with ZTE, another prominent Chinese telco.
The FCC's proposal specifically targets the use of money distributed from the Universal Service Fund, (USF), a multibillion dollar federal subsidy that assists service providers in low-income and rural areas.
Chairman Pai, announcing his decision in March, said, "The money in the Universal Service Fund comes from fees paid by the American people, and I believe that the FCC has the responsibility to ensure that this money is not spent on equipment or services that pose a threat to national security."
The proposal is not a complete ban on buying Chinese gear, since telecoms could use their own funds to do so rather than drawing from the USF, and FCC spokesperson told CyberScoop in March.
But the proposal is clearly intended to dissuade U.S. telecom companies from purchasing Chinese-made equipment. Caught in the proposal's crosshairs are American service providers that service Americans in hard-to-reach, rural corners of the United States. To keep their operating costs down, these companies say, they source some or all of their equipment from Huawei, a massive Chinese telecommunications company with business in nearly every country in the world and equipment priced lower than its competitors.
The FCC has not yet schedule a date to vote on the proposed rule, but the vote could be held as early as August.