U.S. Cyber Command selects new top deputy for Gen. Nakasone
This transition comes just as Cyber Command is shifting how it thinks about readiness against foreign adversaries.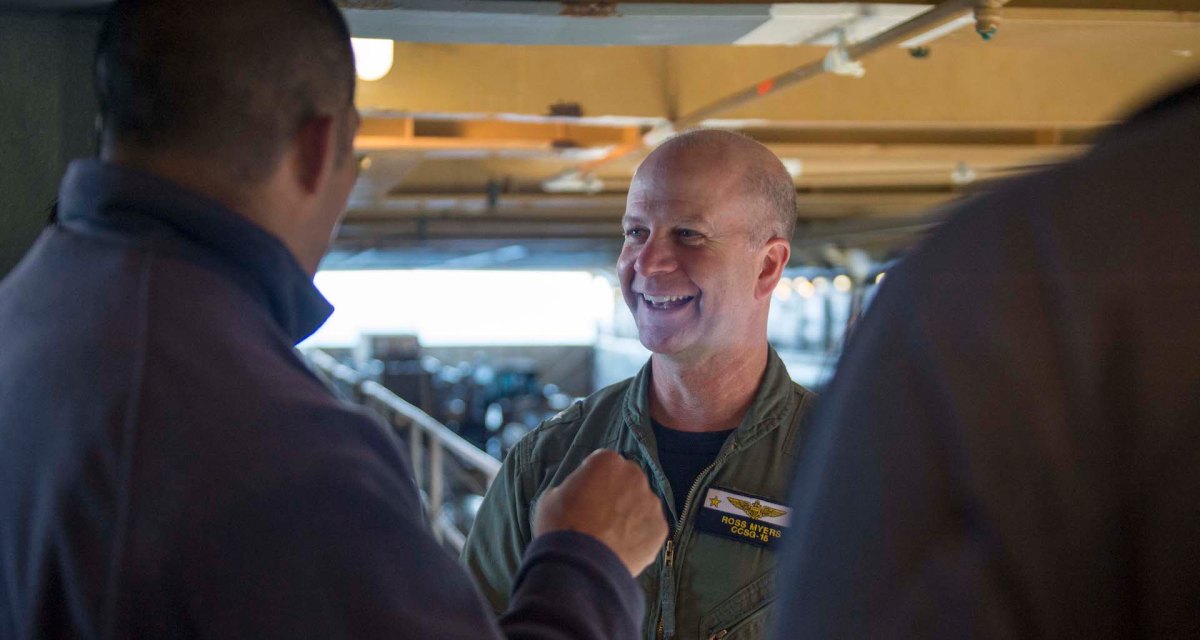 Gen. Paul Nakasone, head of U.S. Cyber Command, has selected the organization's chief of staff as his top deputy, a decision that coincides with an ongoing effort to fortify digital readiness before the next election.
Ross Myers, who began serving as the command's chief of staff last May, was confirmed by the Senate last week and has been promoted from rear admiral to vice admiral and three-star deputy commander. Nakasone, who is both the commander of Cyber Command and the Director of the National Security Agency, promoted Myers on Memorial Day.
Myers has previously served as director of plans and policy at Cyber Command. He also served in several roles for the Joint Chiefs of Staff, including as assistant deputy director for Global Operations and executive assistant to vice chairman of the Joint Chiefs of Staff. He also is a career naval aviator.
The number two position has been open since earlier this year, when Lt. Gen. Vincent Stewart retired. Army Maj. Gen. John Morrison, who has been serving as the commander of Fort Gordon and the Army's Cyber Center of Excellence, will be taking on Myers' previous position as the command's chief of staff.
This transition comes just as Cyber Command is shifting how it thinks about readiness against foreign adversaries.
The command's director of operations, Maj. Gen. Charles Moore, told reporters last month in a recent briefing that one area of focus now is better coordinating its work with the armed services.
"For several years we were very much focused on building the 133 teams that make up the cyber mission force and getting these teams built, and getting them equipped, and getting them manned," Moore said. "Now we've transitioned to really operationalizing this command. And in doing so we've changed the readiness question from just building the teams to now, 'How do you work with the services?'"
Cyber Command was elevated to combatant command status last year. Since then, Cyber Command has begun leveraging new authorities from the White House and the National Defense Authorization Act that have authorized work outside of the Pentagon's networks.
Those new authorities allowed Cyber Command to deploy abroad to three countries, North Macedonia, Montenegro, and Ukraine, at their invitation, for example, to gain more visibility into adversarial techniques and to better protect the U.S. in the buildup to the 2018 midterm elections.
"We see this as a viable tactic and technique for us going forward," Moore said.
One of the command's current goals is to keep any election interference from happening moving forward, military cyber commanders said during the briefing.
"Our goal is to have no interference in our elections," the chief of the Cyber National Mission Force, Brig. Gen. Timothy Haugh, said.
Haugh said the command is still working overseas with partners and allies to work on ferreting out and preventing election interference.