Air Force unveils information warfare outfit amid U.S. effort to go on offense in cyberspace
It's a big shift for the service, which traditionally has prioritized defense.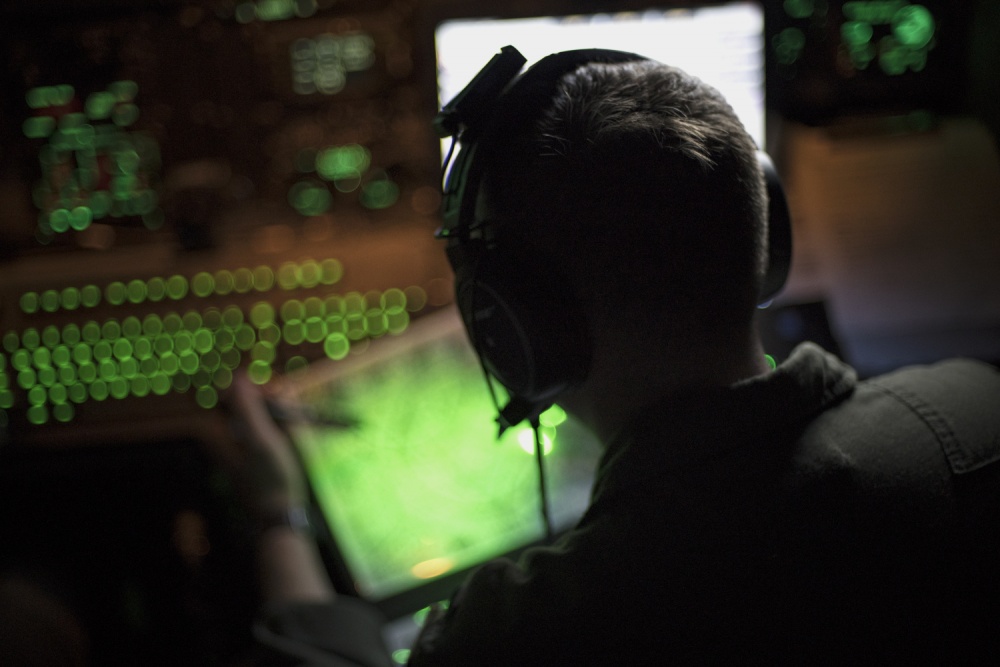 After months of planning, the U.S. Air Force announced it is creating a new information warfare body, an official step that aims to bolster the military's digital warfare capabilities.
The Air Force announced this week it will create an information warfare command, which will combine the capabilities from the division now responsible for defending crucial networks, Air Forces Cyber, and the 25th Air Force, which oversees intelligence collection, surveillance, and reconnaissance. The new outfit will be known as the 16th Air Force, and led by Maj. Gen. Timothy Haugh, who formerly led the Cyber National Mission Force at Cyber Command, pending his confirmation.
The update is one aspect in a series of efforts the Pentagon is undertaking to accelerate offensive operations after years of focusing primarily on defense. It also comes at a time when every other U.S. military service — the Army, Navy, Marine Corps, Coast Guard – also is considering upgrades to their own information warfare capabilities, Ed Wilson, Deputy Assistant Secretary for Cyber Policy at the Pentagon, told CyberScoop.
"There has been a movement looking at how the future of conflict will unfold … [in] multi-domain operations," Wilson said.
Haugh previously served as director of intelligence at U.S. Cyber Command before serving as co-lead of the joint Cyber Command and National Security Agency task force created to counter Russian attempts to interfere in the U.S. elections in 2018.
"He has tremendous joint experience, which I think is going to be key in that role," Wilson added. "He's also one of the more senior officers that has deep cyber experience."
U.S. adversaries, like Russia, classify information warfare in a different way than the Pentagon typically does. By combining cyberattacks with other kinds of offensive capabilities, such as psychological operations and information operations, the thinking goes, foreign intelligence agencies and military operatives may have an advantage over their American counterparts. Sen. Mark Warner (D-Va.) warned about that gap earlier this week, and said the U.S. needs to spend more to keep up.
The broader military makeover comes as a result of new authorizations that Congress and the White House granted the Pentagon earlier this year. New legal leeway allows the U.S. military to more aggressively disrupt adversaries at the source of their malicious activity, instead of merely defending against cyberattacks. The changes are outlined in a classified presidential memorandum, colloquially referred to as NSPM 13, and the annual defense authorization bill.