Senate mulls subpoena to force White House cyber czar to testify on cybersecurity
Multiple senators were incredulous to find Roy Joyce's seat was empty at the hearing.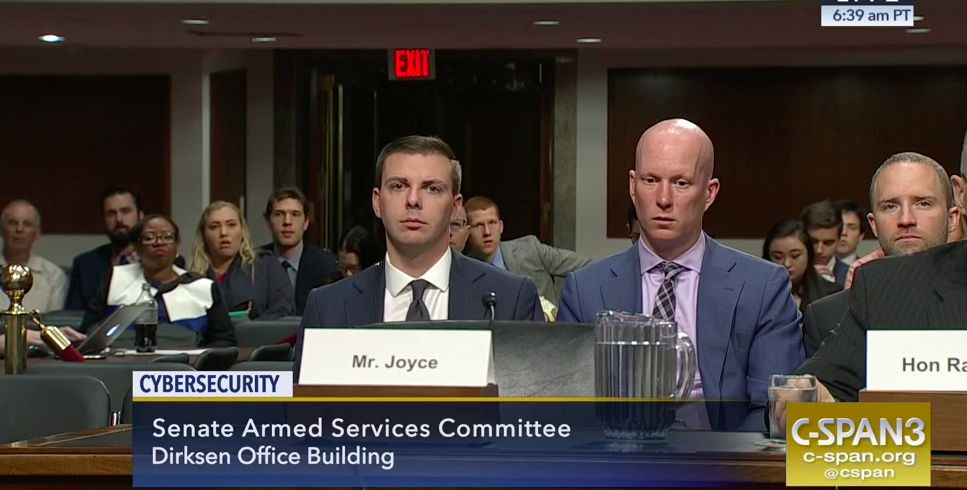 Sen. John McCain and the Senate Armed Services Committee railed against the Trump administration on Thursday when White House cybersecurity coordinator Rob Joyce failed to show up to a hearing focused on defending against cyberattacks.
Thursday's hearing quickly became contentious when the White House only offered up an empty chair despite Joyce being invited to appear alongside senior officials from the Department of Defense, Department of Homeland Security and the FBI.
McCain, R-Arizona, led a chorus of sharp attacks against the White House culminating in the suggestion of using a subpoena to force Joyce to testify and the promise of a full committee meeting to evaluate the committee's options and the excuse cited by the White House because of "executive privilege" and "precedent against having nonconfirmed [National Security Council] staff testifying before Congress."
As the White House cyber czar, Joyce's power and responsibilities lay at the heart of the topic of today's senate hearing which was reforming and strengthening the government's cybersecurity posture.
The criticism of the Trump administration's conspicuous absence came from a bipartisan group of senators and culminated with Sen. Claire McCaskill, D-Missouri, calling Joyce's absence "outrageous" when "we have a foreign government trying to break the back of democracy."
McCaskill was referring to Russian cyberwar efforts against the Western world. Moscow was the focus for most of the hearing with a small, notable exception for North Korea.
The common denominator among the senators, other than a pervasive sense of frustration, was a desire to see nation states who waged cyberwar against U.S. interests be subject to serious consequences. None of the legislators offered specifics themselves but pushed the law enforcement and military officials testifying to publicly create a policy of retaliation to deter attackers who may currently feel they are beyond reproach.