Report: Obama admin planted cyber 'bombs' inside Russian infrastructure
The Obama Administration reportedly planned a covert cyber operation as part of their Russian sanctions issued in December 2016 to punish Moscow for interference in the 2016 Presidential election.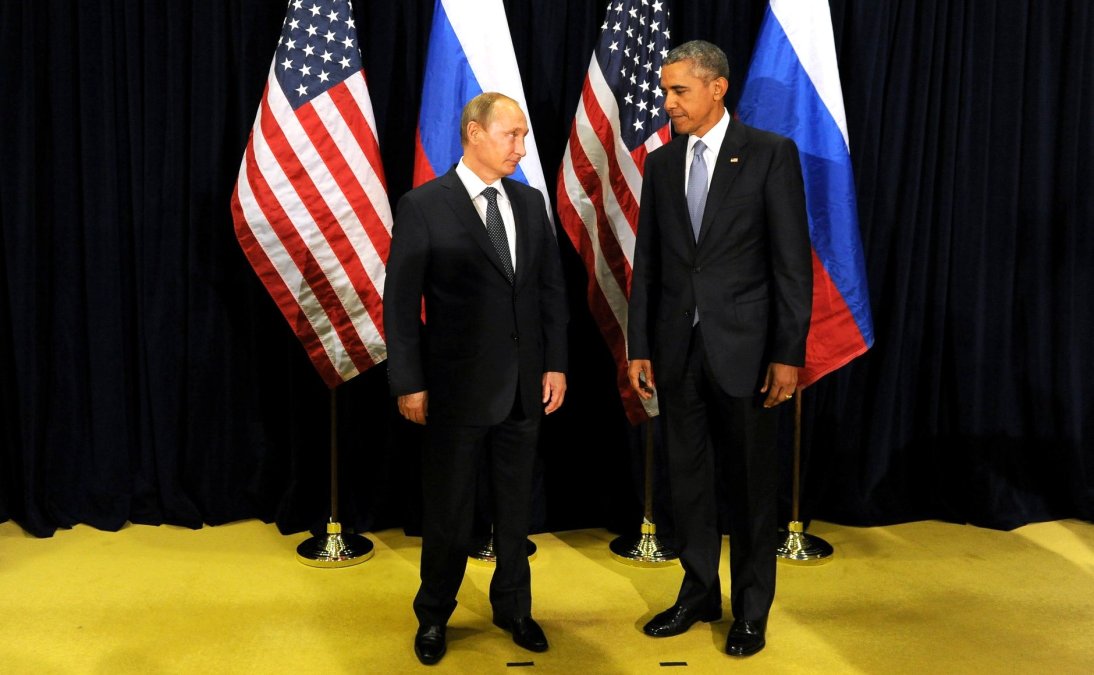 The Obama Aadministration reportedly planted cyberweapons within Russian infrastructure in 2016 to use in response to potential threats originating at the Kremlin, according to the Washington Post.
Through collaboration with members of the NSA, CIA and U.S. Cyber Command, according to the Washington Post, Obama gave his signature to a covert cyber-operation designed "to be triggered remotely as part of retaliatory cyber-strike in the face of Russian aggression, whether an attack on a power grid or interference in a future presidential race."
The cyberweapons were "the digital equivalent of bombs that could be detonated if the United States found itself in an escalating exchange with Moscow," but the project, including the "time sensitive" weapons, were never fully completed under Obama and the option for potential retaliation now rests with President Donald Trump.
The Obama administration publicly announced a set of sanctions in December 2016 aimed at cracking down on Russia for interfering in the 2016 election. Officials say Russia's incursion involved hacking private political organizations, leaking sensitive information and orchestrating a divisive social media campaign. It is not believed that Russia effectively changed voting results through computer attacks.
Deliberation among White House and Intelligence Community officials over the proposed severity of economic sanctions lasted for months. "By December, those of us working on this for a long time were demoralized," an unnamed administration official involved in developing punitive options told the Washington Post.
The time for action came in mid-December as Trump's inauguration grew closer and new intelligence was reportedly unearthed.
The national security adviser at the time, Susan Rice, tasked Director of National Intelligence James Clapper, CIA Director John Brennan, Secretary of State John Kerry and Deputy FBI Director Andrew McCabe with designing a response framework, according to the Washington Post.
The list of potential responses included elements of cyber, economic and diplomatic punishments. But only the economically driven sanctions — which were reportedly seen as "minimal" and more "symbolic" in nature than other options — and the seizing of two Russian compounds and expulsion of 35 potential Russian agents were executed publicly.
A White House statement released on Dec. 29 disclosed that the totality of Russian sanctions would not be made public. The Obama administration also went through with a secretive offensive cyber-operation that "entailed implanting computer code in sensitive computer systems that Russia was bound to find" in an act meant to warn Moscow of the U.S.'s reach, according to the Washington Post. That demonstration was reportedly designed not to significantly harm Russian computer systems.
The cyberweapons in the covert act were reportedly developed in part by the NSA and "could be controlled well enough that their deployment would be considered 'proportional' in varying scenarios of Russian provocation, a requirement under international law," according to an apparent legal review conducted by former officials.
Elements of this cyber-focused counter measure are still active and "not need further approval from Trump." Unnamed intelligence officials told the Washington Post that Trump would need to issue a "countermanding order" to retract and dismiss the effort.