Biden says 'shooting war' could break out with foreign heavyweights over cyberattacks
The saber-rattling comes amid ongoing fallout from hacks that originated in Russia.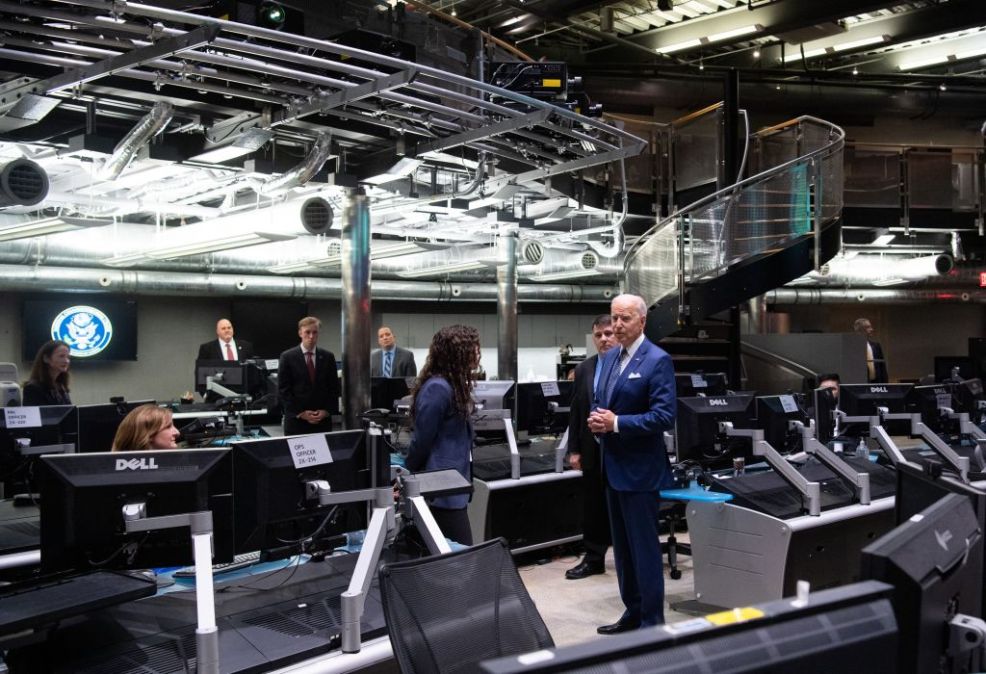 The U.S. is "more likely" to end up in a "real shooting war with a major power" over a cyber incident than other kinds of conflict, President Joe Biden suggested on Tuesday.
"We've seen how cyber threats, including ransomware attacks, increasingly are able to cause damage and disruption to the real world," he said at a speech at the Office of the Director of National Intelligence's National Counterterrorism Center in McLean, Virginia. "And it's increasing exponentially — the capabilities."
While Biden delivered his speech before intelligence personnel, at least one of his intended recipients appeared to be Russian President Vladimir Putin. The Biden administration has been talking tough about Russia providing safe haven for ransomware gangs believed to be responsible for headline-making attacks on Colonial Pipeline, JBS and Kaseya.
Biden has pressed that message to Putin directly as recently as July 9. Russia has rejected U.S. suggestions of wrongdoing.
"I can't guarantee this, and you're as informed as I am, but I think it's more likely we're going to end up — well, if we end up in a war, a real shooting war with a major power, it's going to be as a consequence of a cyber breach of great consequence," Biden told his audience at the counterterrorism center.
Biden also took the Kremlin to task over election meddling.
"Look what Russia is doing already about the 2022 elections and misinformation," he said. " It's a pure violation of our sovereignty."
Both of Biden's immediate predecessors, Donald Trump and Barack Obama, have held open the possibility of retaliating against foreign government hackers with physical, or kinetic, force.
"When warranted, the United States will respond to hostile acts in cyberspace as we would to any other threat to our country," states a 2011 strategy paper from the Obama administration. "We reserve the right to use all necessary means — diplomatic, informational, military, and economic — as appropriate and consistent with applicable international law, in order to defend our Nation, our allies, our partners, and our interests."
A 2018 Trump administration strategy offered similar language.
"All instruments of national power are available to prevent, respond to, and deter malicious cyber activity against the United States, This includes diplomatic, information, military (both kinetic and cyber), financial, intelligence, public attribution, and law enforcement capabilities," the document states.