Civil liberties groups pressure White House to fill surveillance oversight board
Civil rights groups say the shotage at the Privacy and Civil Liberties Oversight Board is leaving surveillance abuses unchecked.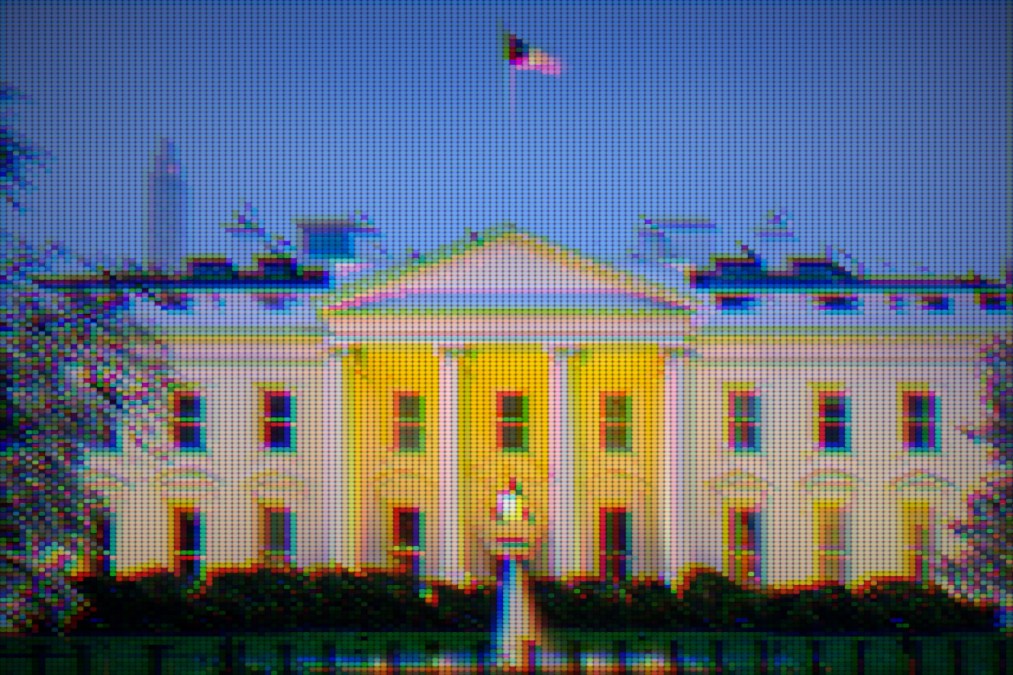 Privacy advocates are urging President Joe Biden to fill an independent watchdog board that could have an enormous impact on the future of the U.S. surveillance programs raised in response to the terrorist attacks of Sept. 11, 2001.
Filling the empty seats on the Privacy and Civil Liberties Oversight Board is "necessary to continue to hold the government accountable for safeguarding our privacy and civil liberties in surveillance programs that are often shrouded in secrecy," a group of nearly two dozen organizations led by the American Civil Liberties Union wrote to the White House Wednesday.
While the failure to maintain a quorum of members and chairperson for the independent oversight agency predates the Biden administration, advocates say that by failing to act the White House is missing a key opportunity to examine federal surveillance programs. Numerous legal and civil rights experts have underscored over the years how these programs disproportionately affect minority Americans and raise racial justice concerns that the Biden administration has vowed to address.
"It's definitely an area where the administration could put its money where its mouth is," said Jake Laperruque, senior policy counsel at the Project on Government Oversight.
The White House did not respond to a request for comment before press time.
The absence of an effective PCLOB has left a number of other civil liberties questions in jeopardy, privacy advocates say. That includes the changing nature of U.S. surveillance efforts in the Middle East in the wake of the recent withdrawal from Afghanistan, says Kate Ruane, senior legislative counsel at the ACLU.
"It's even more important now that we have that oversight so that the programs that we are starting to implement in response to what happened in Afghanistan maintain safeguards," says Ruane.
Without a quorum, PCLOB has also lacked the ability to open investigations and make meaningful recommendations about emerging surveillance concerns, including the debate over the federal government's largely unsupervised use of facial recognition and scanning of social media.
For instance, last October members of Congress led by Rep. Anna Eshoo, D-Calif., requested that PCLOB investigate the federal government's use of surveillance technologies on Black Lives Matter protesters. Her office never received a response.
"This type of investigation cannot proceed if the Board lacks a quorum," Eshoo told CyberScoop in a statement. "A strong PCLOB is essential to protect the rights of every American, and I welcome the coalition on civil liberties calling on President Biden to move expeditiously to fill the three PCLOB vacancies."
PCLOB was established by Congress in 2004 in response to a recommendation of the 9/11 Commission Report and made an independent agency in 2007. The board has operated with a full quorum between 2012 and 2017 and July 2019 to January 2021.
Since its beginning, PCLOB has provided rare public insight into potential privacy and civil liberty concerns raised by intelligence programs. It conducted a comprehensive review of the NSA's warrantless surveillance program revealed by former NSA-contractor Edward Snowden in 2013, finding that that the program lacked a "viable legal foundation" and had failed to meaningfully contribute to any specific terrorism investigation.
The agency's report was essential in spurring public debate that resulted in the banning of the bulk collection program, says Laperruque.
"Mostly these programs operate under the film of national security so there's not a lot of public reporting," says Ruane.
Adding to advocates' sense of urgency in having an effective PCLOB is the impending renewal of one of the United States's most controversial surveillance programs. Section 702, which allows the government to conduct surveillance of foreign persons located abroad, will be up for renewal by Congress in 2023.
The board last advised Congress on the program in 2016. Ruane and Lapperque say that any new meaningful oversight investigations into the program would need to start soon.
Members of the board itself have criticized its effectiveness. Democratic member Travis LeBlanc dissented against an agency report earlier this year on the NSA's XKeyScore program, saying it failed to thoroughly investigate the use of machine learning in the program.
LeBlanc's term is also set to expire in January, which means the committee would only have one member, meaning that "we are essentially operating without an independent cop on the beat," says Ruane.
Ruane says the ACLU has not yet gotten a response to the letter from the White House.
Correction, 9/13/21: This story has been corrected to show when PCLOB most recently had a full quorum.