US watchdog urges federal law enforcement to better track facial recognition amid accuracy concerns
The report underscores the mounting concerns associated with the use of facial recognition technology by law enforcement.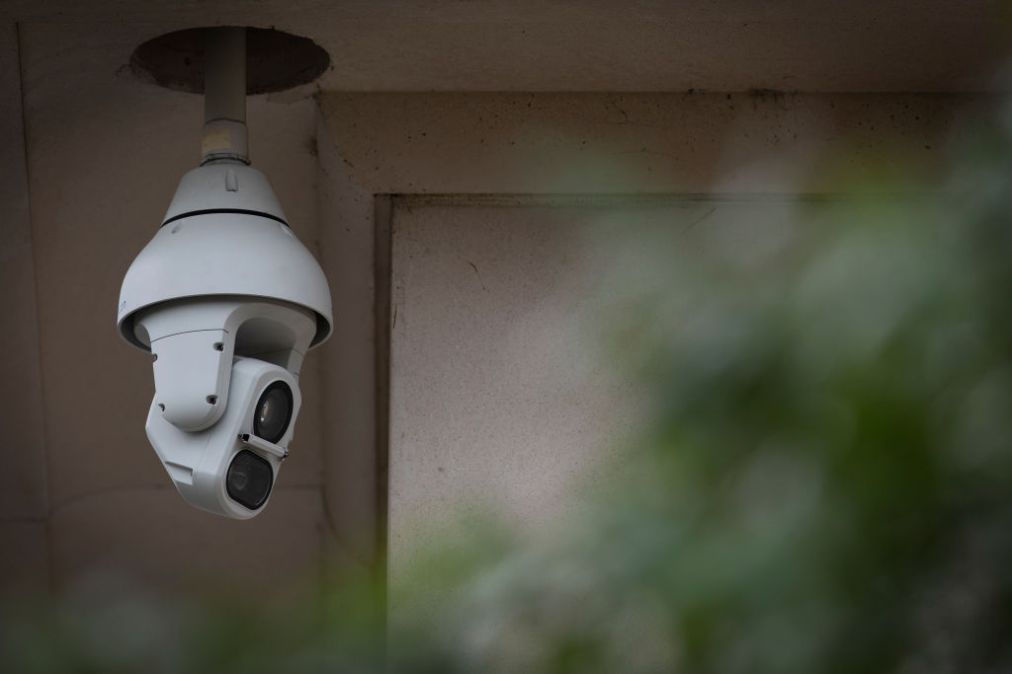 More than a dozen U.S. federal agencies where law enforcement officers use facial recognition technology are unable to account for which systems their employees use, according to a federal watchdog report released Tuesday.
The U.S. Secret Service, Customers and Border Protection and the FBI are among the agencies that don't track the type of facial recognition technologies used used from sources other than the federal government, according to a Government Accountability Office report examining use of the surveillance technology.
The examination provides an unprecedented look at the use of facial recognition systems in the federal government, and illuminates a lack of accountability could lead to increased privacy risks for the public, government auditors concluded.
"In particular, these risks can relate to privacy and the accuracy of a system," the agency warned.
That concern stems from a growing body of evidence that facial recognition technologies, which are unregulated by the federal government, can lead to privacy and civil rights violations. Numerous studies, including research from the National Institute of Standards and Technology, show that facial recognition systems misidentify people of color at much higher rates than white individuals.
The Detroit police department is currently facing separate lawsuits from two men who were arrested based on false matches and whose cases were later dropped. Experts say that, with thousands of law enforcement agencies using the technology, it's hard to know how many other arrests may have been made based on false matches.
The GAO report warns that government agencies put themselves at similar risks when they fail to audit the technology they use for accuracy and privacy protections.
Agencies cited in the report have collectively run hundreds of millions of facial recognition searches between 2018 through 2020, largely without any federal oversight. Six agencies reported using the technology during protests in response to the police killing of George Floyd in May 2020. Three agencies also acknowledged using facial recognition on images of the U.S. Capitol rioters.
Of the 20 federal agencies that reported using facial recognition technology, only three used their own system. The vast majority use systems belonging to other federal, state, local or private entities. Only one of those agencies, U.S. Immigration and Customs Enforcement, reported keeping track of the non-federal facial recognition systems used by employees.
Ten of the federal agencies flagged as using non-government technology self-reported using Clearview AI, a company that has been criticized for violating the privacy of individuals whose photos it scraped to build its platform and for misleading clients about its accuracy. In April, more than five dozen privacy, civil liberties and immigration groups wrote to the Department of Homeland Security demanding that the Biden administration cancel all contracts with the company and ban future business arrangements.
The GAO recommends that agencies track which systems are used by their employees in order to better assess potential risks from the technology.
The report's data could prove a powerful tool for a growing chorus of lawmakers and privacy advocates who are calling for a moratorium on law enforcement's use of facial recognition technology. Congressional Democrats earlier this month reintroduced legislation to enact such a moratorium. The bill would also limit funding to local and state agencies that allow use of the technology.
"This data shows how widespread the government's use of facial recognition is, that the majority of people are likely in a government database, and that it's being used against people exercising protected rights," said Caitlin Seeley George, campaign director at Fight for the Future, a privacy advocacy group in support of the legislation. "This is just further proof that we need to ban government use of facial recognition — there is no other way to put an end to these harms."