NSA director ranks influence operations as a top concern
The kind of hack-and-leak operation that Russian hackers used in 2016 are a sign of things to come, Gen. Paul Nakasone hinted.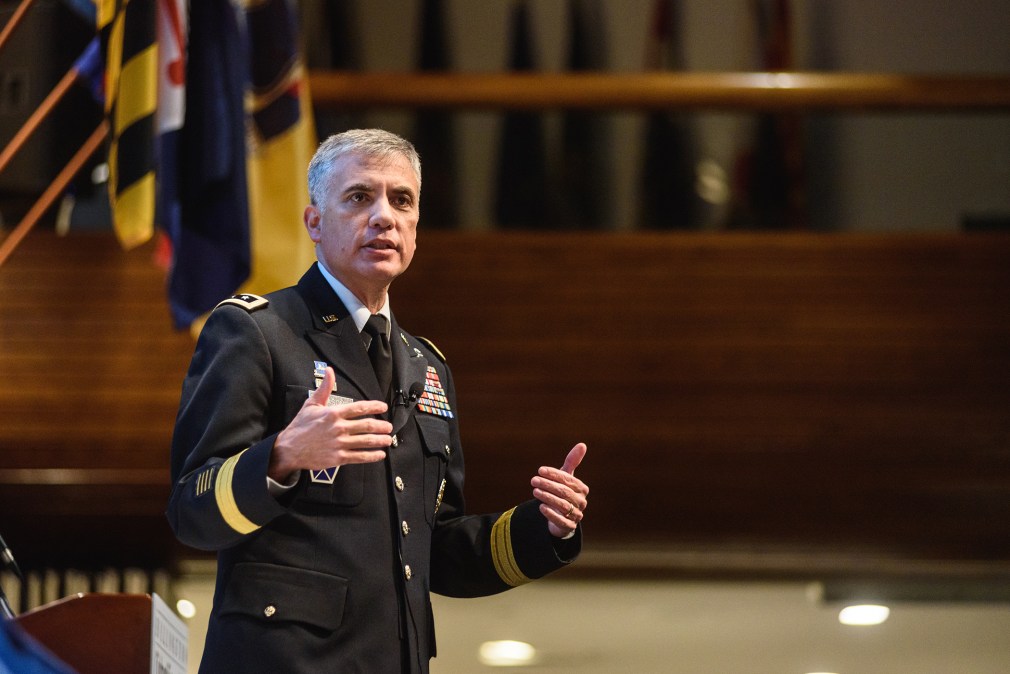 Foreign influence operations are "the next great disruptor" in the U.S. intelligence community, the director of the National Security Agency said Wednesday.
Gen. Paul Nakasone, who also serves as the head of Cyber Command, the Pentagon's offensive cyber outfit, said he thinks influence efforts have the potential to shape the U.S. intelligence community's operational environment for years to come.
Planting misinformation and spreading disinformation are attractive ways for American adversaries to spread confusion in the U.S., in part because they can be inexpensive and they allow the opportunity to spread discord while operating below the level of armed conflict, Nakasone said. Disinformation specialists have said weaponized misinformation and baseless conspiracy theories already are having an effect on American life, in part because so many social media users spread sensational falsehoods, thinking they're acting in good faith.
"We've seen it now in our democratic processes," Nakasone said during remarks at the virtual Intelligence and National Security Summit Wednesday. "I think we're going to see it in our diplomatic processes, we're going to see it in warfare. We're going to see it sowing civil distrust in different countries."
Russian actors blended influence campaigns with hacking operations aimed at the U.S. electorate in 2016 in what was a cornerstone of the Kremlin's election meddling efforts, intelligence officals have said. Still, Nakasone acknowledged, dealing with similar efforts will be a challenge that the U.S. intelligence community will be grappling with for years to come.
Nakasone's comments come amid a broader U.S. effort to better blend its own cyber-operations with information warfare. The Air Force and the Army, for instance, are both aiming to expand their information operations capabilities, as CyberScoop has previously reported.
Meanwhile, adversaries' influence operations targeting the U.S. presidential elections have continued. The U.S. Treasury Department has sanctioned an alleged Russian agent accused of interference efforts in 2020 presidential elections. The man, a Ukrainian politician named Andriy Derkach, is alleged to have participated in a covert influence campaign meant to discredit U.S. officials to sway public opinion.
Nakasone previously accused the Chinese government of using similar tactics, combined with a hacking effort, to hide the attempted theft of coronavirus vaccine research. Beijing "supplements those cyberspace operations with influence campaigns to obscure international narratives about their activities," Nakasone wrote in a Foreign Affairs op-ed published last month.