2020 is misinformation's tipping point
A vicious cycle is the new normal: A lack of faith in civic infrastructure helps disinformation, resulting in higher levels of distrust, resulting in more conspiracies.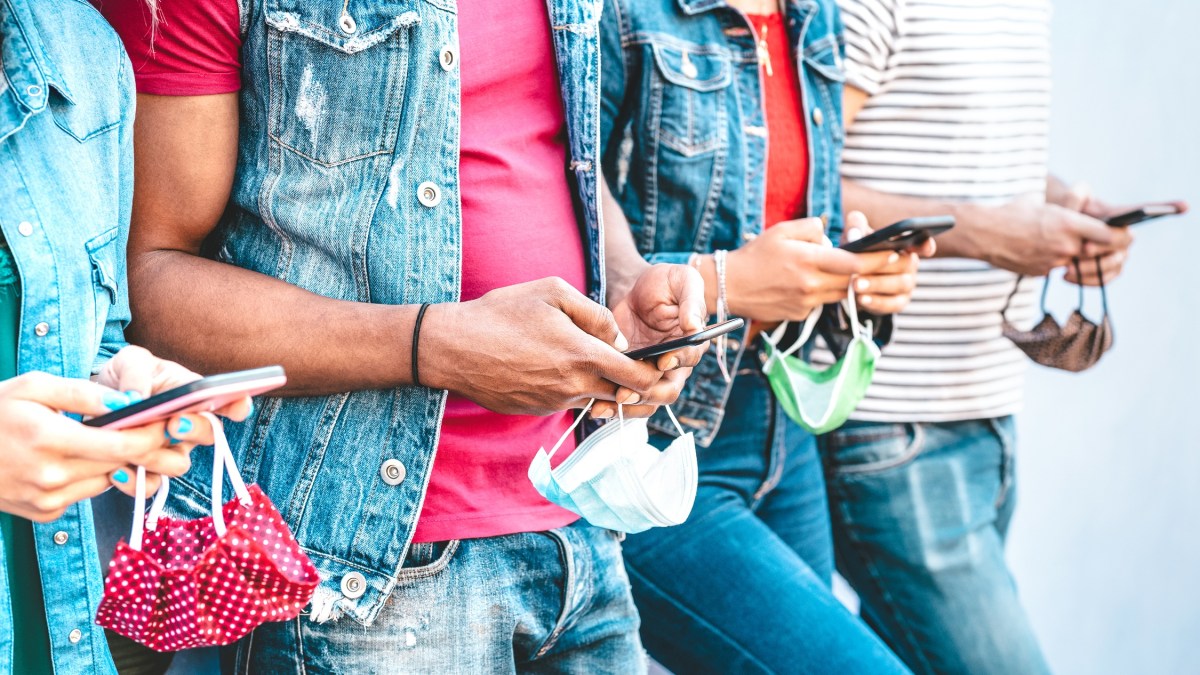 Millions of Americans who already struggle to keep pace with the daily barrage of news are now becoming accustomed to another challenge that's only becoming more complicated: weaponized misinformation.
Misinformation, which has existed for centuries, has emerged as a major theme of the current moment, though, as conspiracy theories, propaganda and disinformation, or the intentional spread of deceptive material, thrive on social media.
Now, as Americans contend with fallout from the coronavirus pandemic and growing suspicion in societal institutions, false and fabricated narratives have become attached to essentially every major news story. It's part of the new reality, complicated by the fact that users on Facebook, Twitter and elsewhere re-post sensational material, believing they're acting in good faith.
"A lot of people seem to be sincere believers in the content they're spreading, even if it's not real," said Kate Starbird, an associate professor at the University of Washington focused on the dynamics of online disinformation. "There could be a major news event, with a lot of people sharing that, and then other groups or foreign elements might come play in that space…Anyone can be participating in this, either willingly or unwittingly."
Anxieties over the COVID-19 pandemic, Black Lives Matter protests and the upcoming U.S. election have only accelerated the trend, researchers said. The issue is on display in ongoing news coverage and social media conversations about mail-in voting, as U.S. officials consider how to conduct an election during a global pandemic.
President Donald Trump has asserted that mail-in voting would enable widespread voter fraud. In fact, paper mail-in ballots are auditable, and there were a mere 491 instances of alleged mail-in voter fraud between 2000 and 2012, when billions of votes were cast, according to FactCheck.org, a public policy project from the University of Pennsylvania.
Mainstream outlets debunked the president's claims, right-wing news sites covered them at face value and conspiracy theorists seized on the news cycle to claim that mail-in voting would enable undocumented immigrants to participate in the election. Discussions on Reddit's large conspiracy forum, r/conspiracy, included comments suggesting that the number of people registered to vote in cities like Los Angeles, Calif. exceeded the true population.
A July 28 risk assessment from the Department of Homeland Security's Cybersecurity and Infrastructure Security Agency warned that disinformation attacks — and not vote-by-mail initiatives — represented a real threat to elections.
"Threat actors may leverage limited understanding regarding mail-in voting processes to mislead and confuse the public," the DHS advisory warned, highlighting efforts underway within the government to educate potential voters about the mail-in process.
Government officials aren't the only ones worried.
Thirty-five percent of Americans said they believe that misleading information is the biggest threat to election security, more than voter fraud, voter suppression and foreign interference, according to a January NPR/PBS/Marist poll. Meanwhile, 59% of Americans said they were "not confident" in the honesty of U.S. elections, according to a 2019 Gallup poll. The number of U.S. adults who said mainstream news outlets were credible also has dropped nine points, to 51%, in the past four years, Morning Consult determined.
It's a vicious cycle, where a lack of faith in civic infrastructure helps disinformation, resulting in higher levels of distrust.
"When there are pre-existing social problems like lack of trust and political isolation and people feel like these institutions aren't looking for them, conspiracies tend to thrive," said Alyssa Kann, a researcher at the Atlantic Council's Digital Forensic Research Lab.
Fallout from the coronavirus pandemic has exposed these societal divisions in particularly stark terms. Foreign groups quickly seized on COVID-19 as a news item to point a finger at other countries. Suspected Russian operatives accused Western troops of spreading the virus through Eastern Europe, while Chinese state-run media outlets praised Beijing's response to the virus and President Trump has sought to distract from the high number of American deaths by calling COVID-19 the "China Virus."
Domestic misinformation aimed at U.S. audiences has cost lives, suggested Joan Donovan, a researcher director at the Harvard Kennedy School, and Claire Wardle, U.S. director at the nonprofit First Draft, in an editorial published Thursday by the Social Science Research Council.
The "Plandemic" video, which broadcast the unfounded claim that 5G cellular networks played a role in the spread of the virus, reached a reported 8 million people before technology companies took action. Then right-wing news site Breitbart News published a video, "America's Frontline Doctors," in which people claiming to be doctors stand in front of the U.S. Supreme Court building to allege "you don't need masks" to prevent the spread of the coronavirus. Facebook, Twitter and YouTube removed the video, though only after it went viral with help from a presidential retweet.
Likely contributing to the sudden growth, researchers said, was the shelter-in-place orders implemented through much of the country in response to COVID-19, and the ensuing economic fallout. A sudden inability to congregate with real-world friends and family members, combined with frustration over the situation, could contribute to a willingness to join a sympathetic community online, like the QAnon conspiracy movement.
The way that fabricated storylines have become such a part of the mainstream news cycle, though, also highlights how internal divisions in the U.S. ensure the country is still susceptible to the kind of deceptive social media activity that helped Russian intelligence agencies interfere in the last presidential election.
"As the last few years have shown, we're woefully unprepared for the tactic that Russia used in 2016 to be picked up by domestic groups and domestic networks," said Alex Newhouse, digital research lead at the Center on Terrorism, Extremism and Counterterrorism at Middlebury Institute. "There's a new willingness in society to believe in these things in a way almost like a religious structure, and everything that comes along with that."
Update, Aug. 11, 3:45pm ET: This article has been updated to include numbers from the University of Pennsylania which quantify instances of alleged voter fraud. A previous version of this story included figures from the Heritage Foundation.