As voters cast their ballots, courts nationwide issue election security edicts
The court fights over the long weekend stretched from California to Pennsylvania.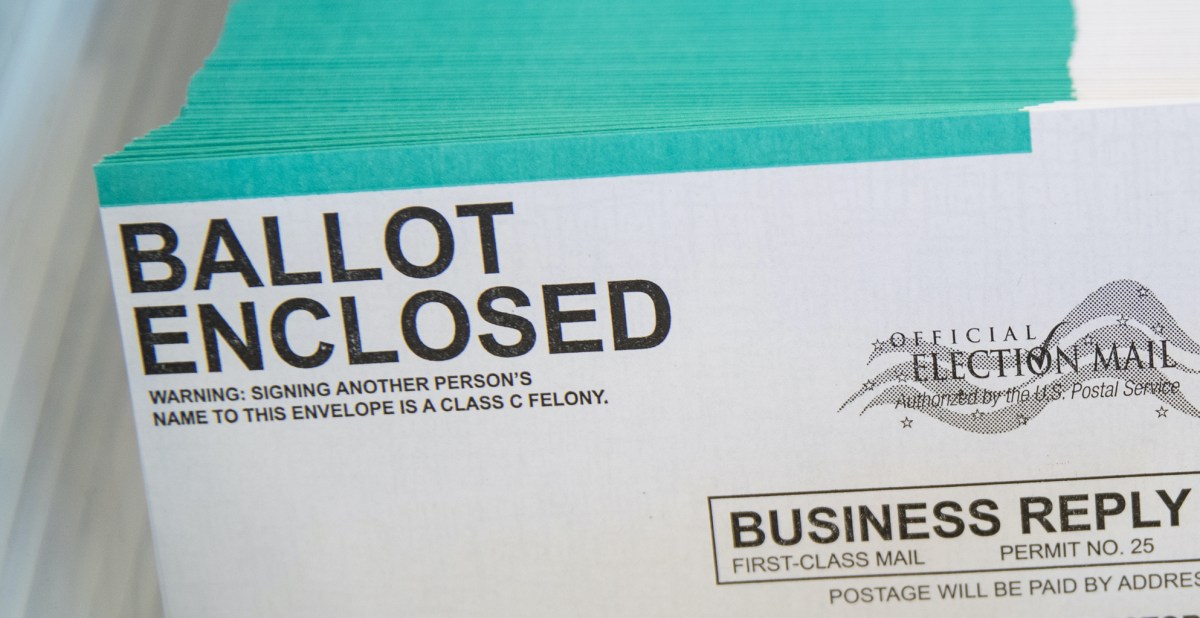 Legal battles with election security implications raged across the country over the holiday weekend, even with early voting well underway at historic levels in many states.
In no state did those two things coincide more than in Georgia. Peach State voters amassed in lines marked by reports of 10-hour waits on Tuesday, following two key court rulings.
Northern District of Georgia Judge Amy Totenberg on Sunday denied a bid to scuttle touch screen voting machines over cybersecurity vulnerabilities. On Monday, she also denied a request to require a specific number of emergency ballots to be on hand at Georgia polling sites.
The ruling Sunday represented a setback for election integrity advocates who contend that Georgia's machines have not been secure enough, and still aren't.
Totenberg ruled last year that Georgia must phase out its existing paperless voting machines, citing doubts about cybersecurity safeguards for direct-recording election equipment tabulations that couldn't be audited without a paper record. But the plaintiffs contended that Georgia's replacement ballot-marking devices, which print out scannable paper records, aren't as secure as hand-marked ballots, either.
In the Sunday ruling, Totenberg wrote that there were still "fundamental deficits and exposure" in the Georgia system, and that the plaintiffs "have put on a strong case they may prevail on the merits at some future juncture." But she wrote that the state's ability "to turn on a dime and switch to a full-scale handmarked paper ballot system is contradicted by the entire messy electoral record of the past years," and the Supreme Court has emphasized restraint on major electoral changes near the 2020 election.
Marilyn Marks, executive director for the Coalition for Good Governance, a plaintiff in the suit, tweeted that her organization was disappointed in the ruling, even though it acknowledged the security fears about the state's system.
Common Cause Georgia Executive Director Aunna Dennis, whose organization filed an amicus brief in the bid to require more emergency paper ballots, said more issues loom in the state.
"There are going to be tech errors. There are going to be human errors," she said. "This is the first time many voters are interacting with this election system."
In three other states, ballot drop boxes were at the epicenter of the disputes.
In Pennsylvania on Friday, Western District Judge Nicholas Ranjan sided against a Donald Trump campaign and GOP effort to block mail ballot boxes, and to require precise signature matches on mail-in ballots.
California's secretary of state and attorney general issued cease-and-desist letters to the state's Republican party on Monday, which said it was responsible for placing unauthorized drop boxes around the country that looked like official ones — and that it would continue to distribute them.
And the Court of Appeals for the Fifth Circuit ruled on Monday that Texas could restrict absentee ballot drop boxes to one spot per county.
The Oct. 11 ruling from Judge Totenburg is available in full below.
[documentcloud url="http://www.documentcloud.org/documents/7229002-2020-10-11-Opinion-Dckt-964-0.html" responsive=true]