Elizabeth Warren wants to overhaul U.S. election security
Sen. Elizabeth Warren, who is running for president in 2020, wants to replace outdated voting systems with voter-verified paper ballot machines, mandate voting equipment be paid for by the federal government, and require risk-limiting audits before elections take place.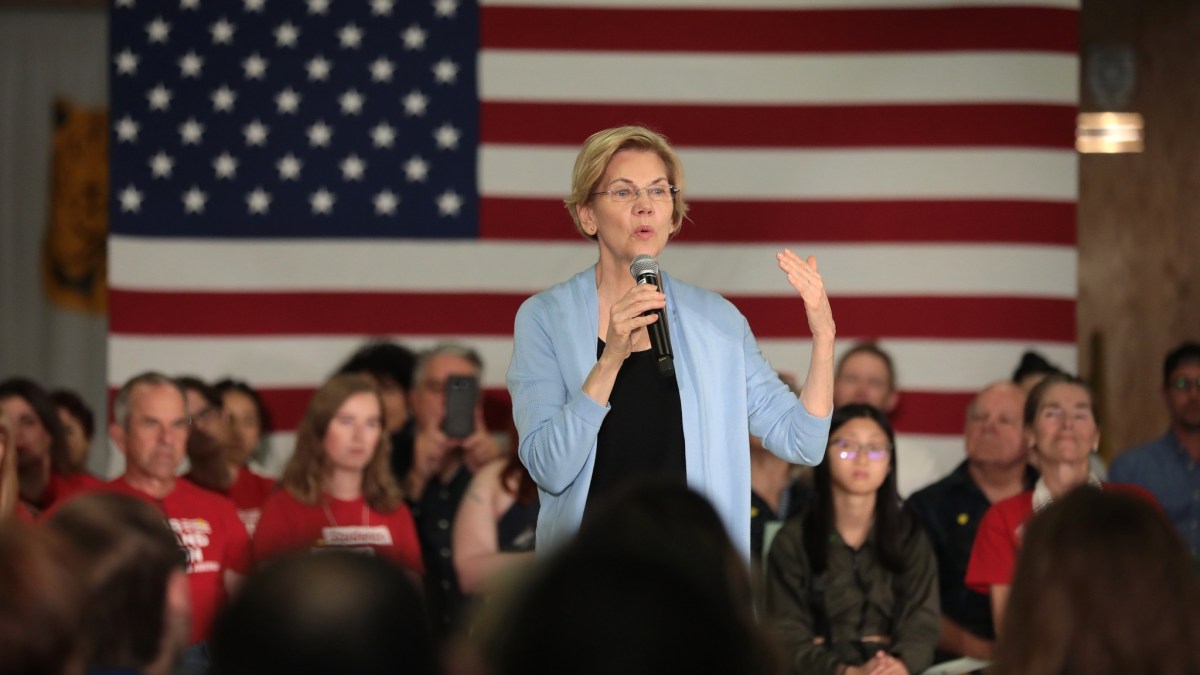 Sen. Elizabeth Warren, D-Mass., released a plan focused on election security Tuesday that would replace every voting machine in the U.S. with "state-of-the-art" technology and require states to follow federal standards for federal elections.
Warren, who is running for president, would replace outdated voting systems with voter-verified paper ballot machines, mandate voting equipment be paid for by the federal government, and require risk-limiting audits before elections take place. The proposal also makes the federal government responsible for election cybersecurity.
"Our democracy is too important for it to be under-resourced and insecure," Warren wrote in a post on Medium. "We have a solemn obligation to secure our elections from those who would try to undermine them."
Beyond requiring risk-limiting audits, Warren's plan would add a condition for states seeking federal funding for elections administration. Among the conditions would be an examination of how states are making voting more convenient.
"The federal government will pay the entirety of a state's election administration costs, as long as the state meets federal standards in its state and local elections and works to make voting more convenient," Warren writes. "States can choose to follow their own rules for their state and local elections. But if they do, they won't receive new funding for administering state elections beyond election security measures."
Maurice Turner, a senior technologist at the Center for Democracy and Technology tells CyberScoop he sees audits like ones put forth in Warren's plan as a signal to adversaries to keep out of U.S. elections.
"It also can act as a deterrent," Maurice told CyberScoop "If a nefarious actor is even considering trying to interfere with the outcome of the election they may be less likely if they know that each and every contest is going to be audited. It would increase the likelihood that their malfeasance would be detected."
A senior intelligence official that briefed reporters on Monday on election security noted the intelligence community continues to see nefarious actors conduct "suspicious and malicious activity against internet-connected infrastructure periodically."
There is no evidence that a foreign adversary has made successful incursions on voting machines or vote tally systems, according to the official.
Warren's plans also outlines how she would replace the federal body responsible for helping states administer elections, the Election Assistance Commission, with the "Secure Democracy Administration." The organization would be tasked with providing technical assistance and training to states and for developing security procedures, such as how ballots are handled.
Turner says the proposal needs to be fleshed out a bit more to delineate how the so-called Secure Democracy Administration would impact the Department of Homeland Security's Cybersecurity and Infrastructure Security Agency (CISA). That agency currently offers states services to keep their election infrastructure secure, such as technical assistance and risk mitigation.
"I'm not quite sure what it would actually mean to replace the EAC because it sounds kind of like this new Secure Democracy Administration is kind of a combination between CISA and the EAC," Turner said. "It seems to me that by implication of providing more technical assistance it would be replacing two entities more than one … More clarity is definitely needed."
The proposal to replace the existing EAC, which works on information sharing with states and certifies voting systems against voluntary standards, comes as the commission is bleeding technical talent and pushing for more funding on Capitol Hill to hire more technical experts.
The EAC would not comment. DHS did not immediately respond to request for comment.