ICE surveillance dragnet scoops up data on 3 out of 4 Americans, report finds
The report demonstrates how over the past decade ICE has shifted to using data collected beyond a law enforcement context.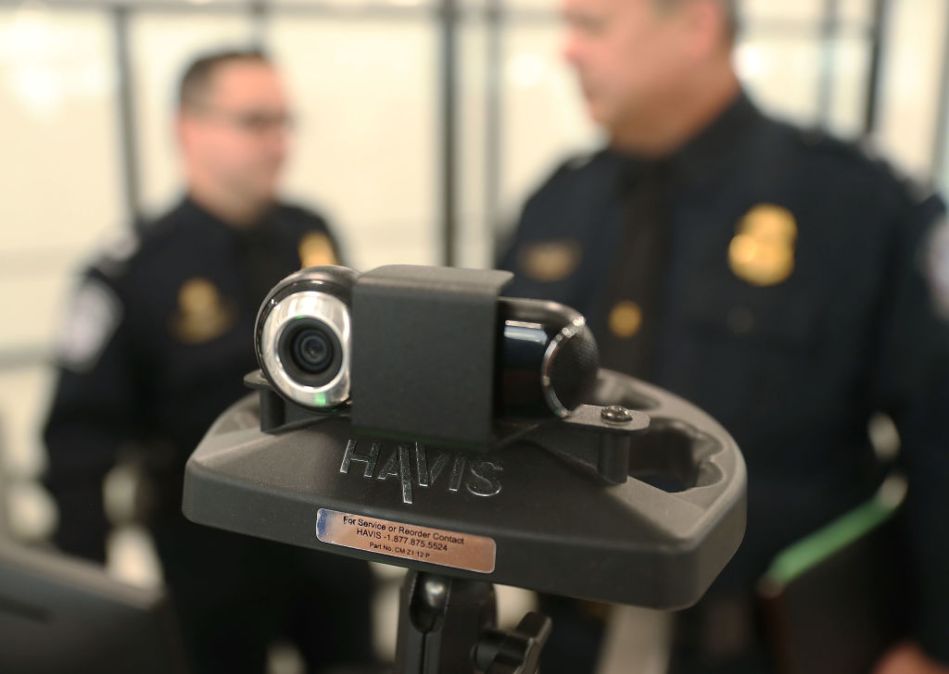 Annual spending by the Immigration and Customs Enforcement agency on surveillance technologies ballooned from roughly $71 million in 2008 to $388 million today, researchers at Georgetown Law's Center for Privacy and Technology conclude in a research paper published Tuesday.
The report, which took researchers two years, shows how ICE's surveillance and data-collection and data-sharing initiatives have expanded over the past decade into a dragnet that captures the personal data of not just immigrants, but nearly three out of four Americans.
"What this report shows is the way that the federal government has used the corrupt legal and policy framework around immigration enforcement as a means for expanding radical surveillance powers over immigrant communities in particular, but also over everyone indiscriminately," Emily Tucker, executive director of the Center for Privacy and Technology, said in a statement.
Based on public records, researchers found that ICE has scanned at least a third of all adults' driver's licenses with facial recognition technology and is able to access the licenses of roughly 75% of adults. ICE can also locate three in four adults through their utility records.
The report demonstrates how over the past decade ICE has moved past using data collected in a law enforcement context and DMV records to data that includes child welfare data, utility bills, hospital records and other sensitive information available from data brokers to track individuals.
For instance, Georgetown researchers uncovered in 2021 that ICE had been tapping into a public utilities exchange for surveillance information. The exchange ceased sharing new information in October after lawmaker pressure. Homeland security investigators also subpoenaed money transfer records between the United States and Mexico until earlier this year.
The widespread surveillance has a chilling effect on the use of public services by immigrant communities, researchers argued.
"ICE's access to personal data through these surveillance contracts has devastating impacts on so many communities," said Allison McDonald, a research fellow at Georgetown CPT. "When families are afraid to use basic services like hospitals or register for a driver's license, the human toll and consequences are beyond measure."
ICE did not immediately respond to a request for comment from CyberScoop.
Researchers found that both state and federal lawmakers were often unaware of the surveillance practices until they were publicly reported. "State lawmakers are almost always entirely unaware of ICE surveillance in their states and typically learn about the agency's actions from the news," researchers conclude.
Despite the growing awareness of ICE's unchecked surveillance apparatus in recent years, researchers allege lawmakers have not done enough.
"While a few political leaders have pressed ICE in oversight letters and used appropriations riders to end the most aggressive of ICE's actions, to date there has not been one full congressional hearing or Government Accountability Office (GAO) report focused on ICE surveillance," researchers write.
One of the lawmakers who has pressed for the oversight of the agency, Sen. Ron Wyden, D-Ore., says the report is an "urgent reminder" that Congress needs to pass legislation to prevent law enforcement from accessing Americans' personal data without a warrant.
"I've been sounding the alarm for years that shady data brokers and unscrupulous companies like Clearview are enabling the warrantless bulk surveillance of Americans," Wyden wrote in a statement to CyberScoop. "That's especially concerning when the data collected is made available to agencies like ICE, that have long histories of abusing their authority."
Wyden urged Congress to pass his "Fourth Amendment is Not for Sale Act," which would require law enforcement to get a warrant to obtain Americans' personal data.