FBI queries for Americans' digital data drops, yet advocates for surveillance reform remain undeterred
An Office of the Director of National Intelligence report shows that U.S. person queries of Section 702 data declined 96% in 2022.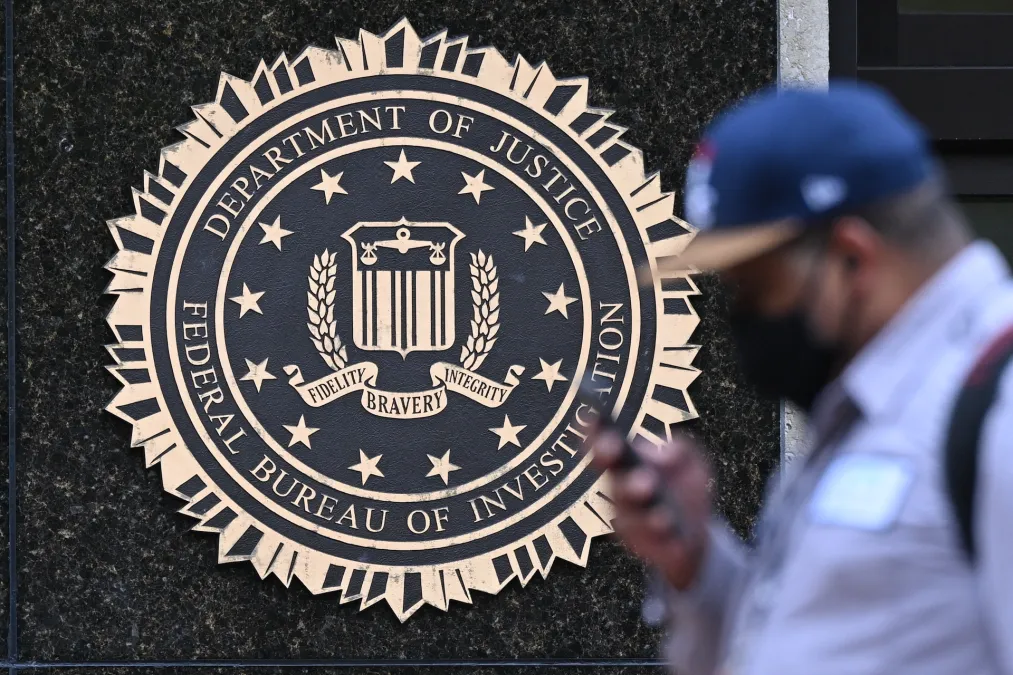 An intelligence community report released Friday revealed a drastic reduction in the number of warrantless searches related to U.S. citizens or residents that law enforcement agencies the FBI performed last year, dropping 96% from 3.4 million in 2021 to 120,000 in 2022.
Yet the decline in these types of searches, which can hoover up vast amounts of digital information on Americans, remains deeply troubling to privacy and civil liberties advocates who are pushing to reform current surveillance laws.
The drop in searches reflects a number of factors, according to the report from the Office of the Director of National Intelligence. First, the FBI used a new methodology to calculate the number of searches performed under Section 702 of the Foreign Intelligence Surveillance Act, or FISA, which allows intelligence and law enforcement agencies to gather online communications of foreign intelligence targets. The program also sweeps up Americans' data, making it a lucrative source of information for so-called "backdoor" searches by the FBI in investigating U.S. persons.
ODNI and the FBI have both noted that the 3.4 million number for 2021, often cited by lawmakers and advocates, includes duplicate searches and did not likely reflect individual U.S. persons. The new methodology shows a dramatic decrease but is still "almost certainly an overcount with respect to queries that are part of batch jobs," according to ODNI.
Second, the report also noted that 1.9 million queries in the first half of 2021 related to "one particular investigation involving attempts by foreign cyber actors to compromise U.S. critical infrastructure," making 2021's numbers unusually high over 2020 and part of the reason 2022's numbers were low in comparison.
Moreover, the report points to internal compliance reforms within the FBI, such as requiring agents to "opt-in" to include Section 702 data in searches and new "enhanced approval requirements for certain 'sensitive' queries, such as those involving domestic public officials or members of the news media."
The ODNI report shows that the number of Section 702 targets has nearly doubled since the program was reauthorized in 2018 up to 246,073 targets in 2022. "Queries using national security authorities are conducted by authorized personnel to more efficiently identify foreign intelligence information and, in FBI's case, evidence of a crime," the ODNI notes.
The ODNI transparency report may provide a boon to intelligence officials who have tried to make the case that the FBI had taken significant internal compliance efforts to crack down on well-documented abuses, which have fueled criticism that the FISA program needs to be either seriously reformed or scrapped. Earlier this week, the FBI publicly released its internal guidelines for conducting U.S. person queries.
But critics in both Congress and the civil liberties community say that transparency should not be confused with reform. "While there was a sharp decline in U.S. person queries from December 2021 to November 2022, it is incumbent upon Congress, not the Executive Branch, to codify reforms to FISA Section 702," House Intelligence Chair Rep. Mike Turner, R-Ohio, and Rep. Darin LaHood, R-Ill., wrote in a statement.
LaHood, who leads a working group on Section 702 reauthorization, identified himself earlier this year as a previously unnamed lawmaker mentioned in a declassified report as being subject to a backdoor search of Section 702 data.
One of the chief privacy advocates in Congress said the ODNI report is yet another reason to change how U.S. agencies use Section 702. "Today's report highlights the urgent need for reforms to government surveillance programs in order to protect the rights of law-abiding Americans," Sen. Ron Wyden, D-Ore., wrote in a statement.
Wyden also noted concerns about "the seven-fold increase in the collection of 'business records' since Patriot Act Section 215 authorities lapsed." While the number of estimated targets under the exemption actually declined from 13 to 11 between 2021 and 2022, the number of unique identifiers nearly doubled, signaling that even as searches decline the collection of incidental data belonging to Americans continues to skyrocket.
"If the government wants to use the exception for investigations that preceded that expiration to dramatically increase collection, it should come back to Congress where reforms of the authority can be debated," wrote Wyden.
Other lawmakers were more optimistic about the new data. "The transparency report released today provides strong evidence that the reforms already put in place, particularly at FBI, are having the intended effects," said Rep. Jim Himes, D-Conn, ranking member of the House Intelligence Committee. "Congress' task will be to build on that success and put in place additional safeguards to ensure this critical tool is used appropriately and in a way that protects our national security, our safety, and our civil liberties."
Experts note that even a decline in searches doesn't obviate that surveillance queries still raise civil liberties concerns. "These represent queries of information that's collected without a warrant, on the premise that it was collected by the intelligence community for foreign intelligence purposes," said Freddy Martinez, a senior researcher at the Project for Government Oversight. "So off the bat, it's warrantless searches on information that has been collected on a premise that doesn't exist."
The report comes as the debate in Congress over the future of Section 702 has begun to heat up. On Thursday, the House Judiciary hosted its first hearing to discuss the controversial surveillance power, where both witnesses and lawmakers expressed concerns about the potential impact of the program on Americans' privacy. Members of both parties have expressed a refusal to renew the authority without significant reforms.
One of the advocacy groups working for reforms is Demand Progress, which said in a statement today that it's working alongside "a wide, bipartisan coalition of organizations are fighting to ensure it does just that." Sean Vitka, the group's senior policy counsel, said in a statement that the ODNI report "exposes a perpetuation of unlawful backdoor searches and mass surveillance that should have already ended, and in doing so demonstrates that Congress must act more aggressively and comprehensively to secure the privacy of people in the United States across the board."
While intelligence community officials haven't fully ruled out reforms, the White House has been silent on what changes it would support. Instead, officials have cautioned against "weakening" the authority, which they say is instrumental in protecting national security, including against cyber criminals.
Proponents say the new transparency report casts doubt on some of the intelligence community's arguments. "If you're able to cut out 95 percent of the searches where speed was of the essence, it really raises a fundamental question of whether this statement that reforms would slow [the FBI] down is really true," said Martinez.