Advocates urge Amazon to drop controversial DHS surveillance program
HART will become the one-stop shop for profiles that combine data from other DHS projects.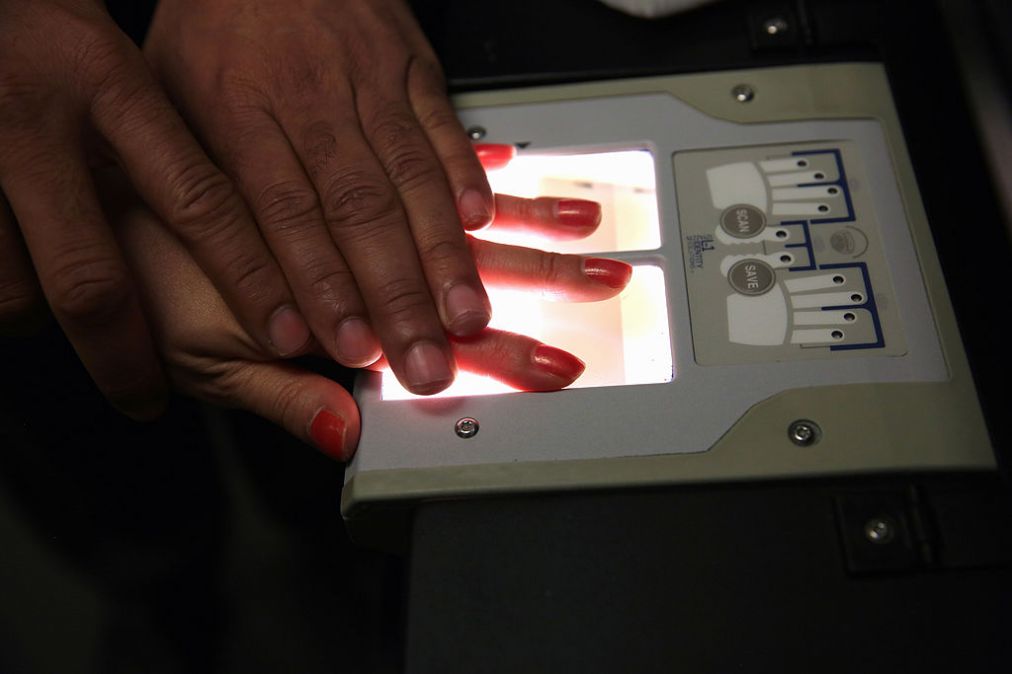 Digital and human rights activists are demanding that Amazon Web Services drop out of a contract to host the Department of Homeland Security's next-generation biometric data-hosting system.
"This mass biometric data collection by DHS is a deep invasion of privacy, an assault on human rights, and places hundreds of millions of people at risk of raids, detentions, deportations, and family separation," write nonprofits led by Access Now, Immigration Defense Project and Just Futures Law. "By hosting DHS' HART [Homeland Advanced Recognition Technology] database, AWS is directly facilitating the creation of an invasive biometrics database that will supercharge surveillance and deportation, risking human rights violations."
The Tuesday letter also poses a number of questions for Amazon Web Services CEO Adam Selipsky, including if AWS conducted any sort of human rights review before taking on the project.
Activists sent the letter a day before Amazon's annual shareholder meeting. The letter also coincides with protests at AWS' Summit taking place this week in Washington, D.C.
AWS did not respond to a request for comment by press time.
DHS's years-long efforts to replace its 28-year-old biometrics system, Automated Biometric Identification (IDENT), have been riddled with costly delays and criticism over the agency's lack of transparency regarding the project. The Government Accountability Office has warned that the program fails to mitigate significant privacy risks that DHS has acknowledged.
DHS also acknowledges in its privacy assessment the data in the system may have inaccuracies.
At launch, HART is expected to have profiles of 270 million unique individuals, including 6.7 million
iris scans and 1.1 billion face images. The profiles include more than individuals who don't have citizenship status and experts only expect the number of profiles to grow as more data is fed into the system. HART would become the one-stop shop for a variety of law enforcement purposes that tap into profiles that combine data from other DHS projects including Immigration and Customs Enforcement's data analytics program, RAVEn.
Recent estimates place the total cost of HART at more than $6 billion. AWS is doing its work on the program as a subcontractor, making it difficult how much the company is actually making off the project.
DHS said HART would serve as the "system for storage and processing of biometric and associated biographic information for national security; law enforcement; immigration and border management; intelligence; background investigations for national security positions and certain positions of public trust; and associated testing, training, management reporting, planning and analysis, development of new technologies, and other administrative uses."
Additionally, the HART system will significantly expand ICE access to include biometrics from other countries including Mexico, El Salvador, Guatemala, the Dominican Republic, Jamaica and the Bahamas. Foreign governments will have access to the HART system.
"They make it painstakingly clear that the data is not safe and no one will know how it will end up and how it will be repurposed," said Jennifer Brody, U.S. policy and advocacy manager at Access Now.
Instead, DHS has laid much of the responsibility at the feet of the patchwork of private companies building and feeding into the billion-dollar system, including controversial firms such as Clearview AI.
Privacy assessments for the next stages of the four-stage project have yet to be released, leaving privacy experts and watchdogs unsure of what to expect.
DHS contractors have failed to protect sensitive data in the past. In 2019, a cyberattack on a U.S. Customs and Border Control subcontractor exposed photos of tens of thousands of travelers and their license plates.
The HART project is just the latest extension of DHS' growing domestic surveillance apparatus. A recent report from Georgetown Law's Center for Privacy and Technology found that Immigration and Customs Enforcement is able to access the licenses of roughly 75% of U.S. adults.
Advocates say that DHS has kept the public in the dark about significant details of the project, including DHS' justification for collecting such an enormous amount of data and how it will ultimately be used.
"It's so powerful that no one really has had the opportunity to ask 'Why? How invasive is going to be?'" said Paromita Shah, executive director at Just Futures Law.