FTC warns it will go after ed tech companies misusing children's data
The crackdown comes as lawmakers look to update children's privacy protections.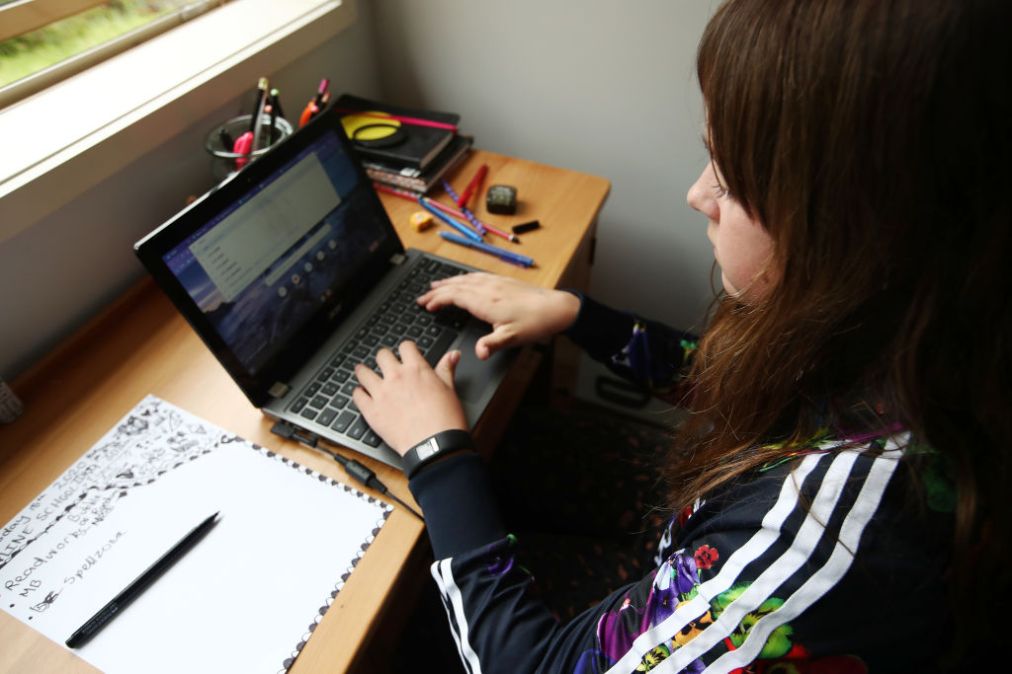 The Federal Trade Commission voted 5-0 on Thursday to issue a policy statement warning education tech companies against using data collected from children via education services for additional commercial purposes, including marketing and advertising.
The policy statement is a clarification on how companies should follow guidelines set forth in the 1998 Children's Online Privacy Protection Act, and declares that the FTC will seek to "vigilantly enforce the law" with Thursday's policy changes in mind.
"Kids have a right to learn in private," said Democratic commissioner Alvaro Bedoya, who was sworn in at the Thursday meeting. Bedoya noted that the industry currently puts lower-income students, who are more likely to use unpaid apps, at higher risk of having their data collected and used.
The regulator is drawing a hardline on the industry bending current children's privacy law to have parents opt into sharing a buffet of data, including to advertisers. Use of educational technology exploded during the pandemic as schools were forced to move to virtual learning. The new guidance also extends to consent given by schools to ed tech companies.
The policy statement also clarifies that ed tech companies can't hold onto children's data indefinitely. The FTC pointed to its March settlement with Weight Watchers which penalized the company $1.5 million for violating children's privacy laws. As a part of the settlement, Weight Watchers' kids app Kurbo is banned from retaining the data of users under 13 for more than a year.
The policy paper also makes clear that ed tech companies need to have security procedures in place to protect children's data.
"Students must be able to do their schoolwork without surveillance by companies looking to harvest their data to pad their bottom line," said Samuel Levine, director of the FTC's Bureau of Consumer Protection. "Parents should not have to choose between their children's privacy and their participation in the digital classroom. The FTC will be closely monitoring this market to ensure that parents are not being forced to surrender to surveillance for their kids' technology to turn on."
The clarification comes as the FTC undergoes the process of updating its rules on children's privacy more broadly.
Members of Congress who have expressed interest in updating COPPA praised the agency's actions.
"We applaud the FTC's attention to this urgent problem and its acknowledgment that a child's education should never come at the expense of their privacy," wrote Sens. Edward Markey, D-Mass., Sen. Bill Cassidy, R-La., Richard Blumenthal, D-Conn. and Cynthia Lummis, R-Wyo. "The FTC's policy statement is an important step in the right direction, but it is not a replacement for legislative action. Congress must pass our bill to update the Children's Online Privacy Protection Act, expand safeguards to protect young teens, and ban targeted marketing to children."
Markey was the sponsor of the original COPPA Act and proposed an updated version in 2021 alongside Cassidy.
President Biden, who made children's privacy a focus of his March State of the Union address, also praised the agency's actions.
"I want to commend the Federal Trade Commission for unanimously taking a big step in that direction today," Biden said in a press release. "When children and parents access online educational products, they shouldn't be forced to accept tracking and surveillance to do so."
COPPA only protects children under 13, making older teens and college students still susceptible to industry surveillance.