Tech advocacy groups press FTC to investigate Google for alleged children's privacy violations
The request follows calls from members of Congress for the FTC to investigate whether YouTube violated a federal children's privacy law.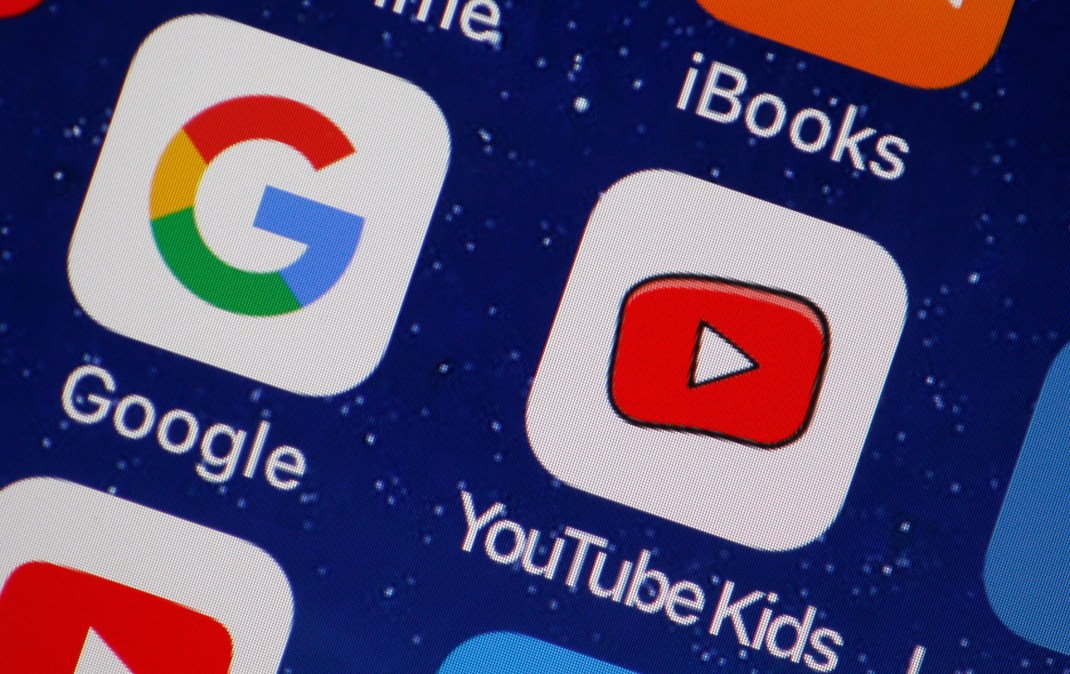 Advocacy groups Fairplay and Center for Digital Democracy filed a request with the Federal Trade Commission Wednesday asking the agency to investigate whether Google and YouTube serve personalized ads on "made for kids" YouTube channels.
The groups are asking the FTC to use its investigative authorities to determine if Google's behavior has violated federal children's privacy law as well as an agreement it reached with the agency in 2019 over previous alleged violations.
Documents submitted as part of the request for investigation detail research conducted independently by Fairplay that raises the possibility Google may be personalizing ads placed on videos from "made for kids" channels, potentially contradicting the tech giant's claims it does not target children.
The documents do not provide any evidence that Google has violated federal children's privacy law. Rather, the groups are asking the FTC to use its investigative authorities to make a determination as to whether Google has committed any violations.
Electronic Privacy Information Center and Common Sense Media joined Fairplay and Center for Digital Democracy in writing to the FTC.
Fairplay said it conducted its investigation following a report by the firm Adalytics last week that YouTube was putting ads for adult products on the channel, potentially leading to the collection of data on children. The research, which was first reported by The New York Times, sparked calls from members of Congress for an FTC probe.
Fairplay said its research not only supports the findings of Adalytics and experiences reported by The New York Times but raises new questions about Google's practices.
Fairplay tested an ad campaign to appear to users with attributes such as "retiring soon" and "cloud service power users" to run on 845 channels designated by Google and YouTube as "made for kids," such as "My Little Pony Official" and "DC Kids Brasil." Fairplay received a report that the campaign's more than 1,400 impressions reached a viewer with the selected attributes 100 percent of the time. Fairplay's ad campaign also resulted in a report indicating how many users who saw the ad identified as parents. The letter to the FTC also cites new reporting from Adalytics that the firm was able to run an ad campaign against "made for kids" channels specifically excluding parents as an audience segment.
"If YouTube and Google are treating all viewers of 'made for kids' videos as children in order to comply with COPPA, the companies should not possess and should not be able to provide an ad buyer with this type of behavioral data about viewers of these videos," the letter to the FTC states.
Google made changes to YouTube's advertising systems in 2019 after the tech giant paid $170 million to settle lawsuits filed by the FTC and the state of New York charging that YouTube had collected personal information from children without their parent's consent. Under the settlement, YouTube also agreed to create a system identifying children's content to avoid targeted advertising against children. The Children's Online Privacy Protection Act (COPPA) requires that companies obtain parental consent before gathering data on users under the age of 13.
Fairplay and the Center for Digital Democracy also led a coalition asking the FTC to investigate YouTube for children's privacy violations in 2018.
Google has maintained in recent public statements that it does not provide personalized ads on videos for children and that all ads that appear on "made for kids" channels are served in a contextual manner, meaning that the ads are based on the context of the web page, not the user. "Signals" based advertising is turned off for "made for kids videos," the company said.
Fairplay alleges that it "defies credulity," that Google could reach viewers with the exact attributes it requested 100% of the time, as it did in Fairplay's tests, solely through contextual advertising.
Fairplay did not share its methodology or full findings with Google ahead of sending the letter. Google told CyberScoop it could not comment on the specific campaign without knowing the full details but noted that channels can be designated as "made for kids" but still include a combination of kids' content and content not specified for kids, indicating it was possible the reporting observed by Fairplay may have been placed on not-made for kids videos.
"The conclusions in this report point to a fundamental misunderstanding of how advertising works on made for kids content," a Google spokesperson wrote in a statement to CyberScoop. "We do not allow ads personalization on made for kids content and we do not allow advertisers to target children with ads across any of our products. We also do not offer advertisers the option to directly target made for kids content as a whole. Given the allegations, we wish the author of the report had contacted us first. We've reached out to them to clarify what they saw and share how our protections work."
Google said it continues to "abide by the agreements we made with the FTC and COPPA requirements as they relate to content that is made for kids."
Fairplay is urging the FTC to take much more sweeping enforcement actions beyond civil penalties, which they say could be in the billions of dollars, if violations are found. The request for investigation urges the FTC also require Google and YouTube to delete all models it trained on any ill-gotten data as well as ban Google and YouTube from monetizing any children's data in the future, a penalty the FTC recently proposed in response to alleged violations by Meta of a previous privacy settlement with the agency.
"If these platforms are going to repeatedly demonstrate that they cannot handle minors' data in a COPPA-compliant way then the FTC needs to use all the tools available to it, including the ability to say 'you can't be trusted to profit off of it anymore,'" Haley Hinkle, policy counsel at Fairplay, told CyberScoop.