Biden pushes to strengthen children's privacy in State of the Union address
The plan would come with money for research into the impact of online platforms on children's mental health.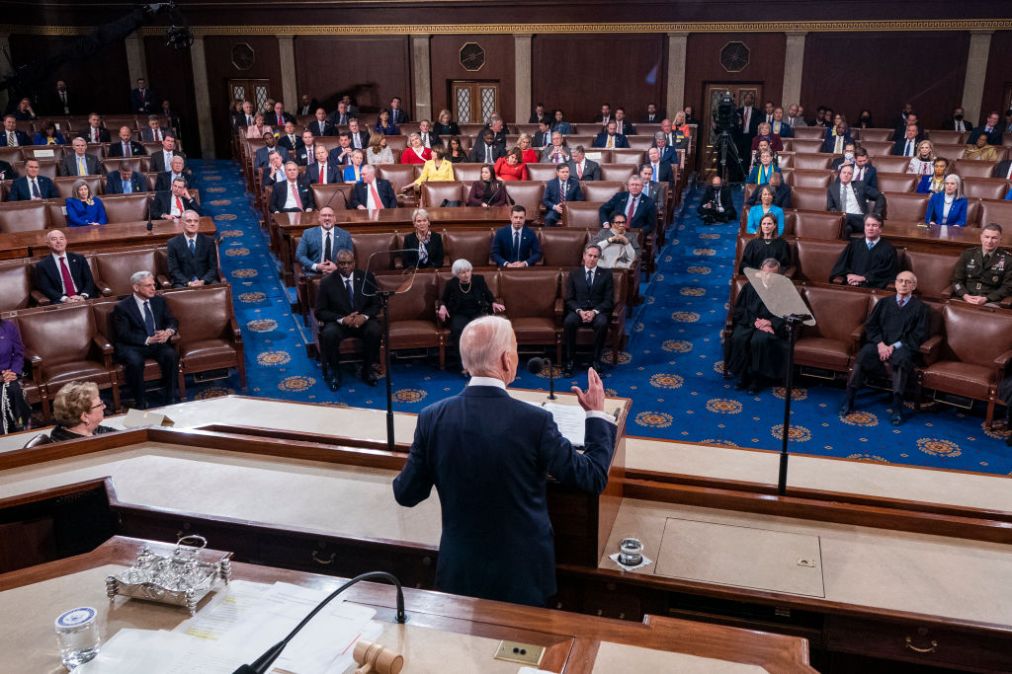 President Joe Biden urged Congress to strengthen children's privacy protections in his State of the Union address Tuesday, following growing concerns about the potential mental health impact online platforms cause children — an issue that Congress has repeatedly hauled in tech giants to address in hearings in recent months.
A fact sheet released prior to the speech grouped the initiative into four distinct calls to action: banning targeted advertising for children; prioritizing safety design standards for online platforms; stopping discriminatory algorithmic decision-making; and investing at least $5 million in fiscal 2023 toward research on social media's effects on mental health.
"The President believes not only that we should have far stronger protections for children's data and privacy, but that the platforms and other interactive digital service providers should be required to prioritize and ensure the health, safety and well-being of children and young people above profit and revenue in the design of their products and services," the fact sheet states.
Children's privacy has snowballed into a major issue for Congress in recent months. The leak of internal Instagram research on the effect of the platform on teens' mental health Facebook whistleblower by Frances Haugen sparked a series of hearings scrutinizing not just Instagram but the entire social media industry. Haugen will attend the address as a guest of First Lady Jill Biden.
Congress has already floated several pieces of legislation that could work towards the aims outlined in the president's speech.
Legislation that Sen. Edward Markey, D-Mass., and Bill Cassidy, R-La., introduced in May would update the 1998 Children's Online Privacy Act, establish a "Digital Marketing Bill of Rights for Minors" that limits the collection of personal information from teens and builds a new Federal Trade Commission division to enforce it.
Also in the Senate, Marsha Blackburn, R-Tenn., and Richard Blumenthal, D-Conn., introduced "The Kids Online Safety Act," which includes provisions such as language giving parents increased control of how the data of children under 16 is used.
Updated, 3/1/2022: after Biden delivered his speech.