Blockchain will secure global derivatives trading
The move by the Depository Trust and Clearing Corporation heralds the first time blockchain will be used in the inter-bank settlement process.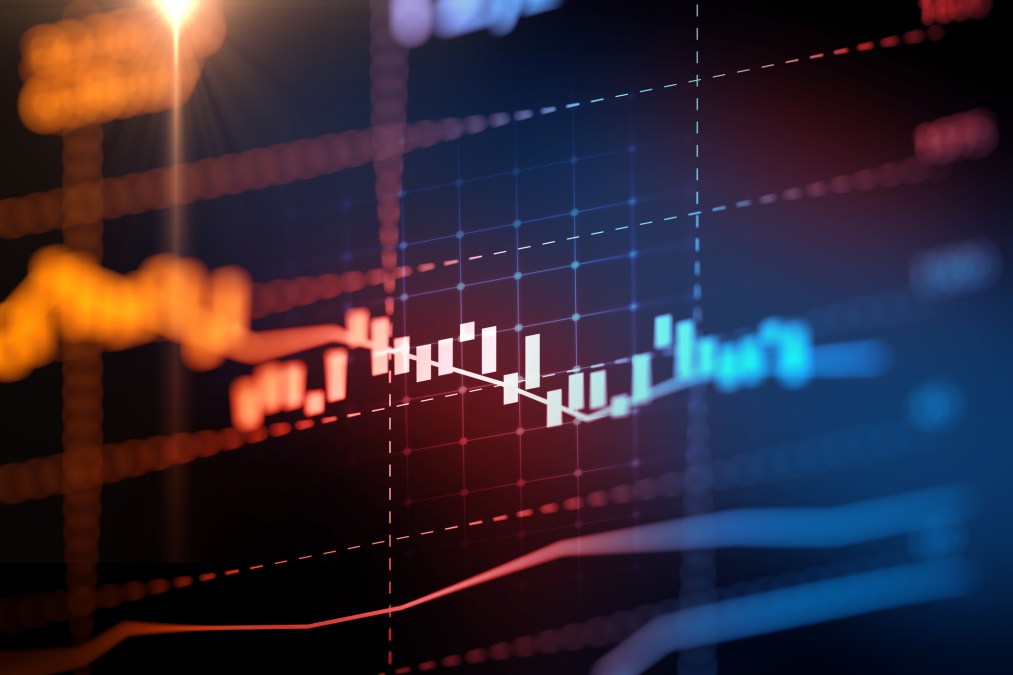 Starting next year, one of the major providers of financial-markets infrastructure will begin using blockchain, the cryptographic software underlying bitcoin and other digital currencies, to help settle post-trade transactions in credit derivatives. It's the first use of the breakthrough technology to undergird the global financial system.
The Depository Trust and Clearing Corporation, in a release this week, said it would "re-platform" its existing Trade Information Warehouse, which automates record keeping and payment management for about 98 percent of all credit derivative transactions globally — or about $11 trillion a year.
Credit derivatives are financial instruments that allow lenders to effectively sell the risk that a loan won't be repaid — thus reducing their exposure. They were a key factor in 2008 financial crisis because they created pools of "dark" risk out of the view of regulators.
Effectively, DTCC plans to incorporate blockchain into its Trade Information Warehouse's backend while keeping "existing … capabilities and interfaces with technology providers and market participants," according to the release.
DTCC said it had selected IBM, in partnership with Axoni and R3, to provide the blockchain it would use.
The new technology "will enable DTCC and its clients to further streamline, automate and reduce the cost of derivatives processing across the industry by eliminating the need for disjointed, redundant processing capabilities and the associated reconciliation costs," the statement went on.
Blockchain, also known as distributed ledger technology, uses the power of cryptography and a network of distributed computers to create a real-time, unforgeable and cryptographically secure record of a transaction or series of transactions. Blockchains can be public, like the one that underlies bitcoin, meaning anyone can download the software and become part of the distributed ledger. But the one DTCC intends to build will be "permissioned," or private, and only invited participants can take part.
The blockchain technology will be deployed in stages starting later this year, the statement says, coming online at the beginning of 2018. The software protocols used "will be submitted to Hyperledger when the solution goes live." Hyperledger is an open source blockchain collaboration project set up by the Linux Foundation — and its members can be expected to give the DTCC software a thorough audit when it is submitted.
Under the agreement, the statement goes on, "IBM will lead the initiative, provide program management, [blockchain] technology expertise, and integration services, and offer the solution-as-a-service. Axoni will provide distributed ledger infrastructure [based on theirAxCore distributed ledger protocol] and smart contract applications, with R3 acting as a solution advisor."
The DTCC has been among the most vocal Wall Street backers of the new technology, which has over the past two years created a wave of experiments, pilots and evaluations, but until now, no real-world implementations.
Last year, DTCC announced that it had successfully tested the use of a distributed ledger database in settling credit default swaps trades. This week, the DTCC said the pilot "demonstrated that complex post-trade events inherent to CDS can be managed efficiently with distributed ledger technology in a permissioned, distributed, peer-to-peer network."
Chris Childs, CEO of DTCC Deriv/SERV said the move would allow them to "minimiz[e] cost to the industry and expedit[e] our speed to market."