DHS halts Disinformation Governance Board amid strong backlash
Former government officials will lead a review of DHS's disinformation work and help Secretary Mayorkas determine how to continue.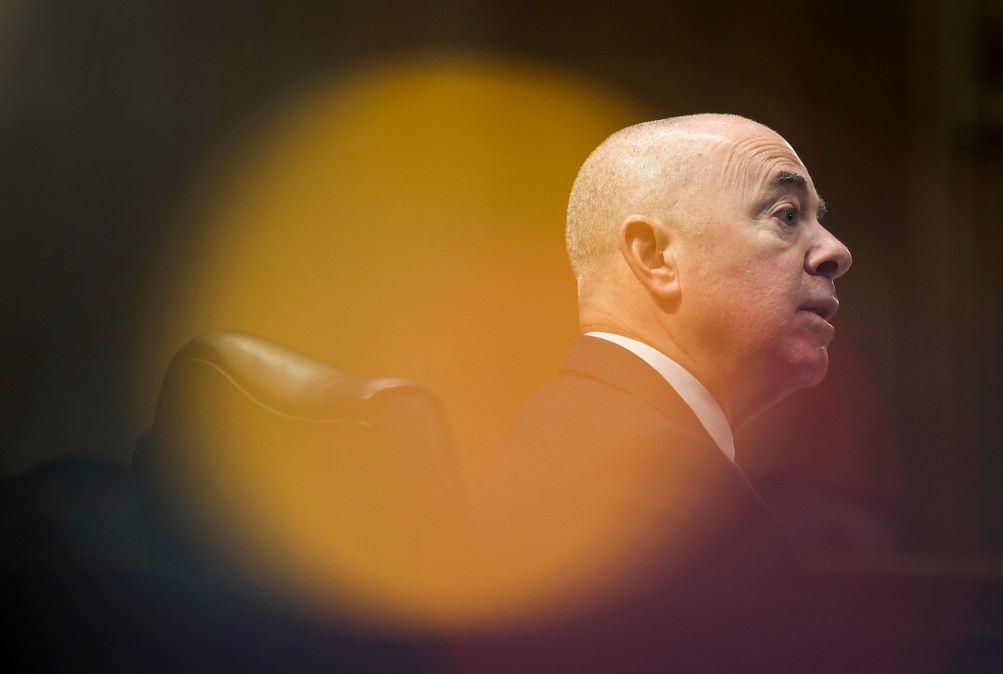 The Department of Homeland Security announced Wednesday that it is pausing its plans for a Disinformation Governance Board, and its appointed leader submitted her resignation.
DHS said it had intended the board to be an "internal working group" designed to ensure the agency's disinformation work "protects free speech, civil rights, civil liberties, and privacy."
The decision to pause its work comes mere weeks after the board was announced and quickly decried. Twitter's soon-to-be new owner, Elon Musk, tweeted of the board, "This is messed up." Others, particularly on the right, likened the board to George Orwell's Ministry of Truth in the dystopian novel "1984." Republican legislators sent DHS Secretary Alejandro Mayorkas a blistering letter denouncing "the complete lack of information about this new initiative and the potential serious consequences of a government entity identifying and responding to 'disinformation.'"
A DHS spokesperson said in the announcement that the board had been "grossly and intentionally mischaracterized: it was never about censorship or policing speech in any manner. It was designed to ensure we fulfill our mission to protect the homeland, while protecting core Constitutional rights."
The spokesperson said that the attacks on the board had become a "significant distraction" from DHS's work to fight disinformation.
Mayorkas has asked former DHS Secretary Michael Chertoff and former U.S. Deputy Attorney General Jamie Gorelick to lead a review of the agency's efforts to address disinformation "while protecting free speech, civil rights, civil liberties, and privacy." The review, which will be conducted through the bipartisan Homeland Security Advisory Council, also will recommend ideas for how DHS can achieve greater transparency across its disinformation-related work.
Nina Jankowicz, a disinformation scholar who had been appointed to lead the board, submitted her resignation Wednesday. As the backlash to the board became more heated early this month, Jankowicz endured personal attacks and physical threats.
"It is deeply disappointing that mischaracterizations of the Board became a distraction from the Department's vital work, and indeed, along with recent events globally and nationally, embodies why it is necessary," Jankowicz said in a message accompanying the DHS statement. "I maintain my commitment to building awareness of disinformation's threats and trust the Department will do the same."