Lawyer for alleged Methbot scammer refuses to visit jail over coronavirus concerns
It's the kind of issue that could further delay a trial that's already nearly two years in the making.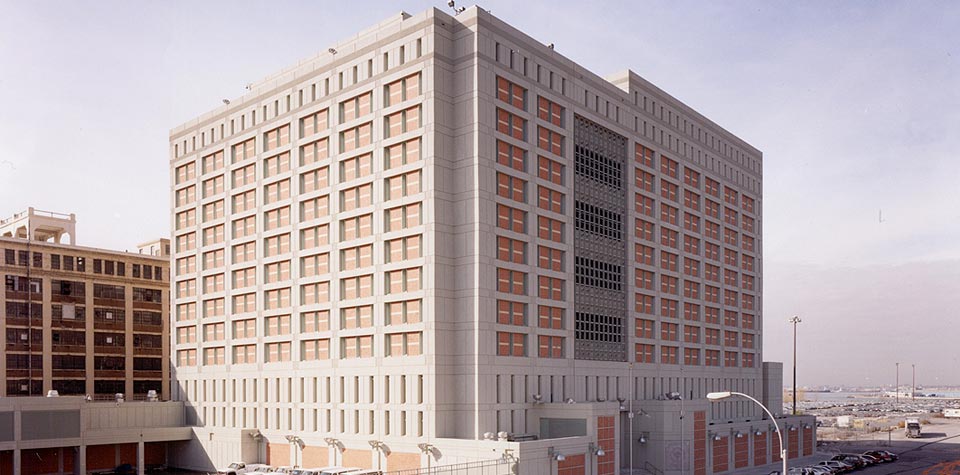 A defense attorney for the head of an alleged cybercriminal conspiracy that defrauded American companies out of tens of millions of dollars is refusing to visit the defendant in a Brooklyn jail because of the COVID-19 pandemic.
A lawyer for Aleksandr Zhukov, the accused boss of the Methbot/3ve advertising fraud conspiracy, informed a U.S. judge that they would no longer visit Zhukov behind bars to prepare for trial, according to a court filing submitted Friday. The attorney, who goes unnamed, cited unsafe conditions at the Metropolitan Detention Center, where Zhukov has been incarcerated for more than a year.
Zhukov pleaded not guilty in January 2019 to charges that he functioned as the ringleader of the so-called Methbot fraud operation, which the U.S. Department of Justice described as an international scheme that bilked marketing companies out of $29 million.
Zhukov allegedly led a group of eight accused scammers who used malicious software and networks of compromised computers, known as a botnet, to direct artificial web traffic to dummy websites masquerading as popular brand names. By charging advertisers for access to sites that appeared to be CNN and other media outlets, attackers spent years making millions, prosecutors say.
The coronavirus concern is the latest update in a case that began with near-simultaneous arrests in Malaysia, Bulgaria and Estonia in October 2018, the FBI said. While Zhukov has consistently denied any wrongdoing — once describing himself as "a weaponless soldier in front of a tank" called the FBI — two other men have pleaded guilty for their role in the fraud effort, and multiple fugitives are living outside U.S. jurisdiction.
For months, the Metropolitan Detention Center, a federal jail in New York City, has been the focus of concerns that the U.S Bureau of Prisons has failed to contain the coronavirus among inmate populations. In April, MDC officials transferred two inmates infected with COVID-19 to general housing units where scores of other inmates already lived, the Intercept reported.
Under the current safety precautions, outside attorneys are allowed in-person visits with MDC inmates. Lawyers who bring laptop computers into the facility during visits with their clients, though, are required to sit side-by-side with an inmate to review documents and video on the screen.
In an Oct. 16 filing, prosecutors said the defense attorney in question is expected to detail any other issues.
"This was the first time since the resumption of in-person visitation at the MDC that such a concern had been raised," the government said. "In response, MDC is taking steps to rearrange the attorney visiting rooms to enable defense counsel and the defendant to review electronic discovery on a computer screen while remaining on their respective sides of the plexiglass divider in the room."
The latest court filing is available in full below.
[documentcloud url="http://www.documentcloud.org/documents/7244330-Zhukov-MDC-Response.html" responsive=true]