Clearview AI agrees to not sell its facial recognition database to private companies
The landmark ruling also stops free trials to police without approval.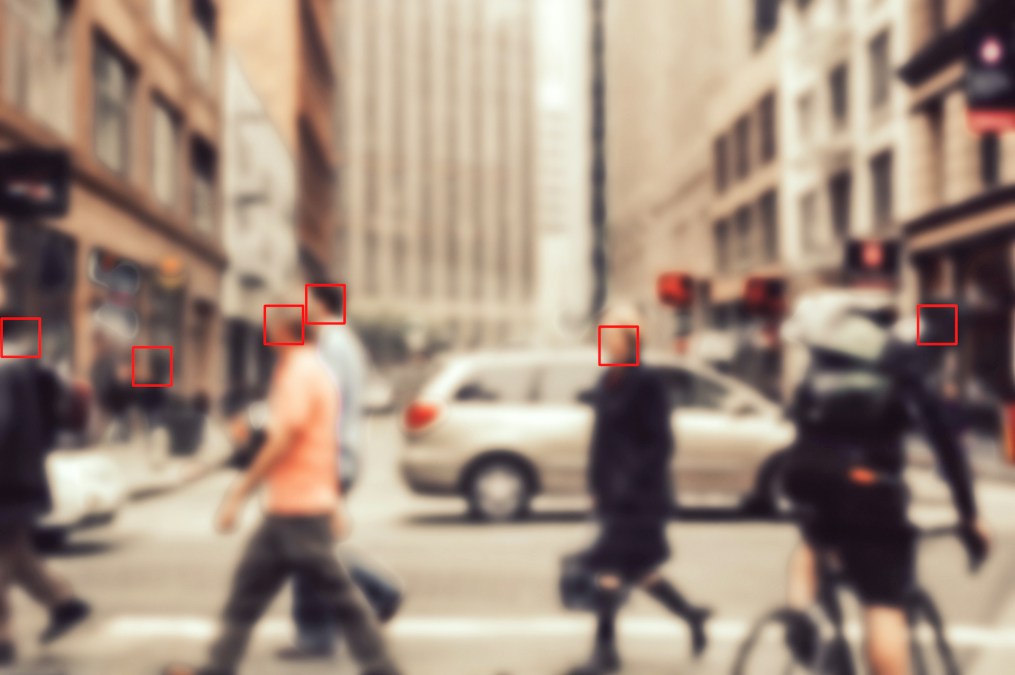 Controversial facial recognition company Clearview AI has agreed to a ban that will prohibit it from selling its facial recognition database of more than 20 billion images to private companies.
The terms, reached in a settlement with the American Civil Liberties Union on Monday, highlight a landmark victory for privacy advocates.
The ACLU brought the lawsuit against Clearview AI in 2020 on behalf of a number of groups representing vulnerable communities, including undocumented immigrants and survivors of domestic violence. The lawsuit accused Clearview AI of repeatedly violating a 2008 Illinois law, which prevents organizations from using residents' biometric identifiers without their knowledge and permission.
The settlement between Clearview AI and the ACLU prevents the company from selling access to its database to any entity in Illinois, including state and local police, for five years. Private companies will still be able to purchase Clearview's facial recognition algorithm without the database.
The ACLU urged more states to pass protections similar to the ones in Illinois.
"By requiring Clearview to comply with Illinois' pathbreaking biometric privacy law not just in the state, but across the country, this settlement demonstrates that strong privacy laws can provide real protection against abuse," Nathan Freed Wessler, a deputy director of the ACLU Speech, Privacy and Technology Project, said in a statement. "Clearview can no longer treat people's unique biometric identifiers as an unrestricted source of profit. Other companies would be wise to take note, and other states should follow Illinois' lead in enacting strong biometric privacy laws."
Clearview AI also agreed to end its practice of offering free trial accounts to individual police officers — including federal law enforcement — without the knowledge or approval of their employers. The use of such trials has made it difficult for agencies to track which employees are using the product, according to a government watchdog report last year.
"Clearview AI is pleased to put this litigation behind it," Floyd Abrams, one of the lawyers representing Clearview AI, wrote in a statement to CyberScoop. "The settlement does not require any material change in the company's business model or bar it from any conduct in which it engages at the present time."
Clearview AI does not currently work with law enforcement in Illinois, Abrams noted.
Federal government agencies and other states will be able to purchase facial recognition technology. Despite growing concerns from civil rights experts and lawmakers, federal law enforcement agencies have only ramped up purchasing of Clearview AI and other facial recognition technologies in recent months.
Privacy and civil liberties advocates are hailing the settlement as a major victory and say now is the time for Congress to act to pass a national privacy law.
"This is a milestone for civil rights, and the ACLU deserves our thanks for once again safeguarding our Constitution," Albert Fox Cahn, executive director of the Surveillance Technology Oversight Project, wrote in a statement. "But banning Clearview AI in one state is not enough; we need a national ban. Illinois has long been ahead of the curve in protecting residents from biometric surveillance, but it's time for the rest of the country to catch up."
Congressional efforts to pass federal privacy legislation, including legislation that would secure Americans' biometric data, have floundered in recent years. Even with the encouragement of the White House and numerous proposals, legislation has yet to reach a vote.
Clearview AI is not the first tech company to run afoul of the Illinois law. Facebook last year settled a $650 million class-action lawsuit that accused the company of violating the Illinois law by storing face scans for its "tag suggestions" without user consent.
Updated 5/9/22: to include a statement from Clearview AI's lawyer.
Corrected 5/10/22: to specify that the database had 20 billion images of individuals.