Feds are lining up more indictments related to Chinese cyber-activity, officials say
"Chinese theft by hacking has been prominent," Attorney General William Barr says. Another Department of Justice official says indictments are coming "soon."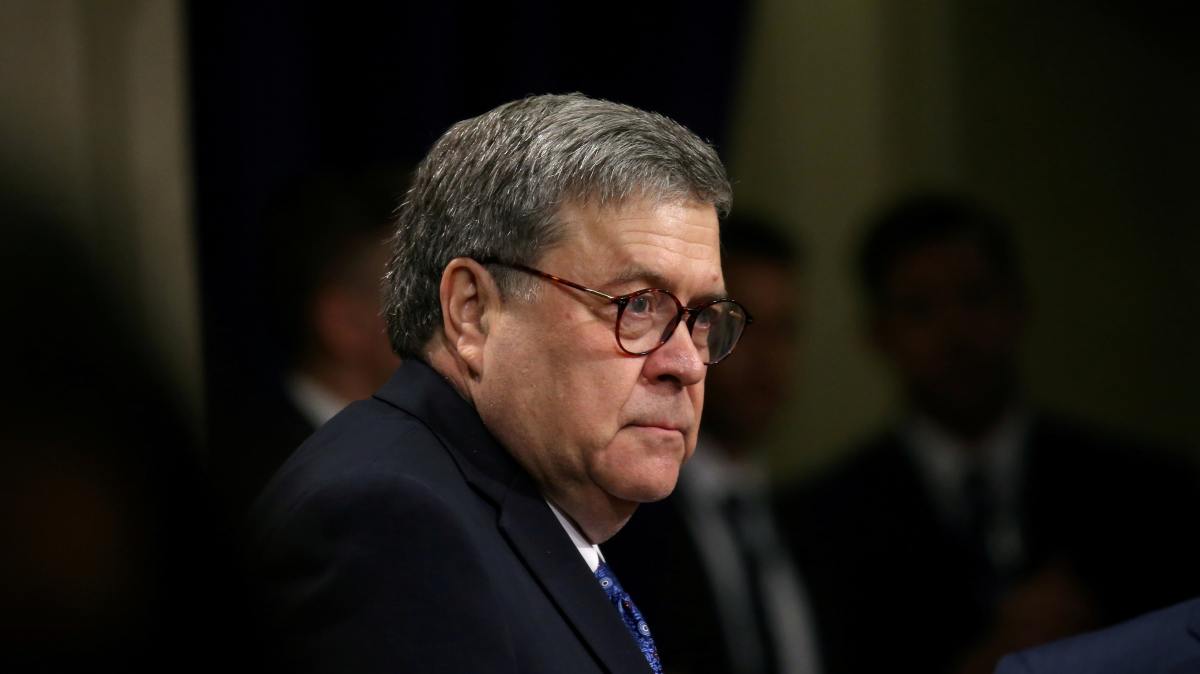 U.S. prosecutors are preparing to issue new charges against Chinese nationals related to alleged hacking and insider threats at U.S. organizations, senior Department of Justice officials said Thursday.
"Chinese theft by hacking has been prominent," Attorney General William Barr said in a speech at the Center for Strategic and International Studies in Washington, D.C. "Those actions by China are continuing, and you should expect more indictments and prosecutions in the future."
It is unclear when prosecutors will issue the next indictment related to Chinese activity. Asked when that would happen, John Demers, the assistant attorney general for national security, would only say "soon."
"I think you'll see more cyber-related indictments and you'll see more of the insider indictments that, more recently, have actually … dominated the number of indictments we've brought," Demers told reporters, referring to cases in which an employee of a U.S. company is coopted into stealing sensitive data.
The Chinese government has repeatedly denied it uses hacking to steal intellectual property. A spokesperson at the Chinese Embassy in Washington, D.C., did not immediately respond to a request for comment on the DOJ officials' allegations.
New indictments would mark a renewed campaign by U.S. prosecutors to curb alleged Chinese economic espionage through prosecutions.
U.S. officials have repeatedly accused China of breaking a 2015 agreement not to conduct "cyber-enabled" intellectual property theft, and have ramped up pressure by announcing criminal charges against Chinese nationals. Prosecutors in October 2018, for example, unsealed a wide-ranging indictment against 10 Chinese nationals, some of them intelligence officers, for allegedly stealing aerospace technology and other propriety data by hacking U.S. companies.
DOJ officials spoke Thursday at a conference the department organized to call for collaboration with the private sector and academia in combatting alleged Chinese economic espionage. FBI Director Christopher Wray said that Chinese intelligence services are increasingly relying on contractors to conduct hacking to make the activity harder to pin on Beijing.
That outsourcing of hacking complicates U.S. efforts to attribute the activity to the Chinese government, Demers said. Making that attribution, he said, might require additional sources of intelligence, such as human or signals intelligence, other than the technical evidence left behind by the hackers.
"It's another step in the attribution chain if what we're talking about is attributing it not to an individual, but to a state," Demers added.
A 5G proposal
Barr, a former telecommunications executive, also used his speech to raise dire concerns about the U.S. losing the race with China to deploy homegrown next-generation 5G communications networks.
Chinese telecom giant Huawei is poised to play a big role in deployments of 5G networks around the world. U.S. officials charge that the Chinese government could use Huawei gear to spy on Americans, a charge the company denies.
"If China establishes sole dominance over 5G, it will be able to dominate the opportunities arising from a stunning range of emerging technologies that will be dependent on, and interwoven with the 5G platform," Barr said.
The attorney general said the U.S. should be "actively considering" big investments to support Huawei competitors Ericsson and Nokia to blunt the Chinese company's influence in 5G market. The U.S. ownership of a controlling stake of either Sweden-based Ericsson or Finland-based Nokia, or both companies, could come in the form of a direct investment or a "consortium of private American and allied companies," Barr said.
Barr's comments are the latest urgent call from the Trump administration for U.S. companies and U.S. allies to confront Huawei's market power.
The campaign has had mixed results. The Trump administration failed to persuade the British government to ban Huawei equipment from its 5G deployments. But other allies, including Australia and Japan, have heeded the U.S. call to bar Huawei.