Maj. Gen. Ed Wilson appointed to top Pentagon cyber policy position
The Air Force officer will become Defense Secretary James Mattis' right-hand man when it comes to cyber policy.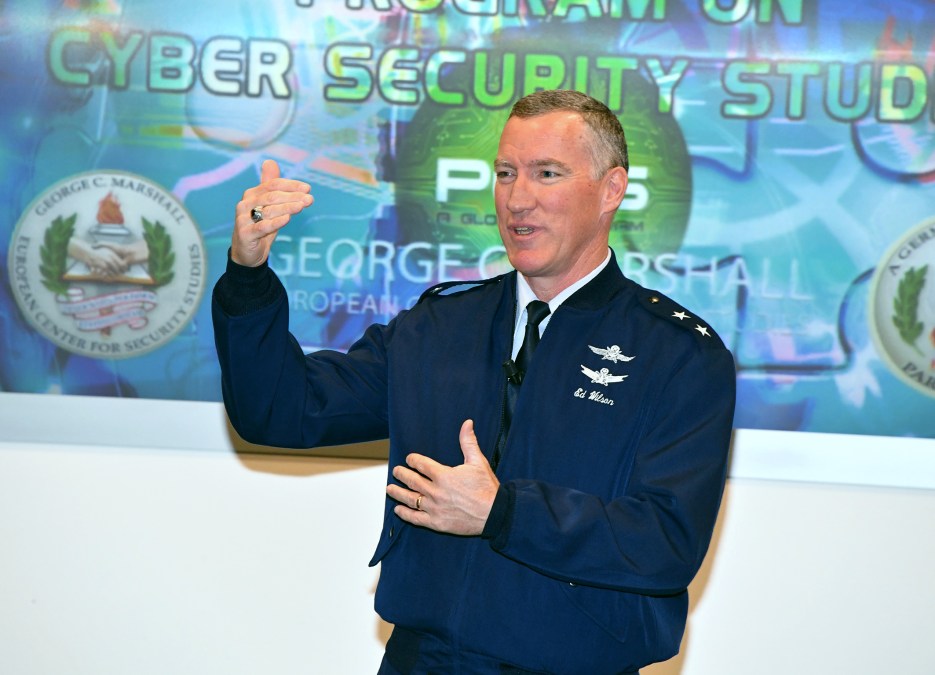 Defense Secretary James Mattis has appointed Maj. Gen. Burke "Ed" Wilson as the deputy assistant secretary of Defense for cyber policy, the Pentagon announced Monday.
Wilson is retiring from the Air Force as he enters the civilian position. In this role, he will be Mattis's right-hand man when it comes to cyber policy. He most recently served as the deputy principal cyber adviser and senior military adviser for cyber policy.
According to his Air Force bio page, Wilson has also served as deputy commander and commander for Air Force cyber operations.
Wilson's new position was most recently held by Aaron Hughes, who served from May 2015 to January 2017, when President Donald Trump took office. It has been vacant in the meantime.
Wilson's appointment does not require confirmation by the U.S. Senate.