Biden takes aim at Trump, Russia over SolarWinds breach
The president-elect faulted Trump's handling of the fallout from the cyber-espionage campaign and said he should name the culprit, which Biden said was likely Russia.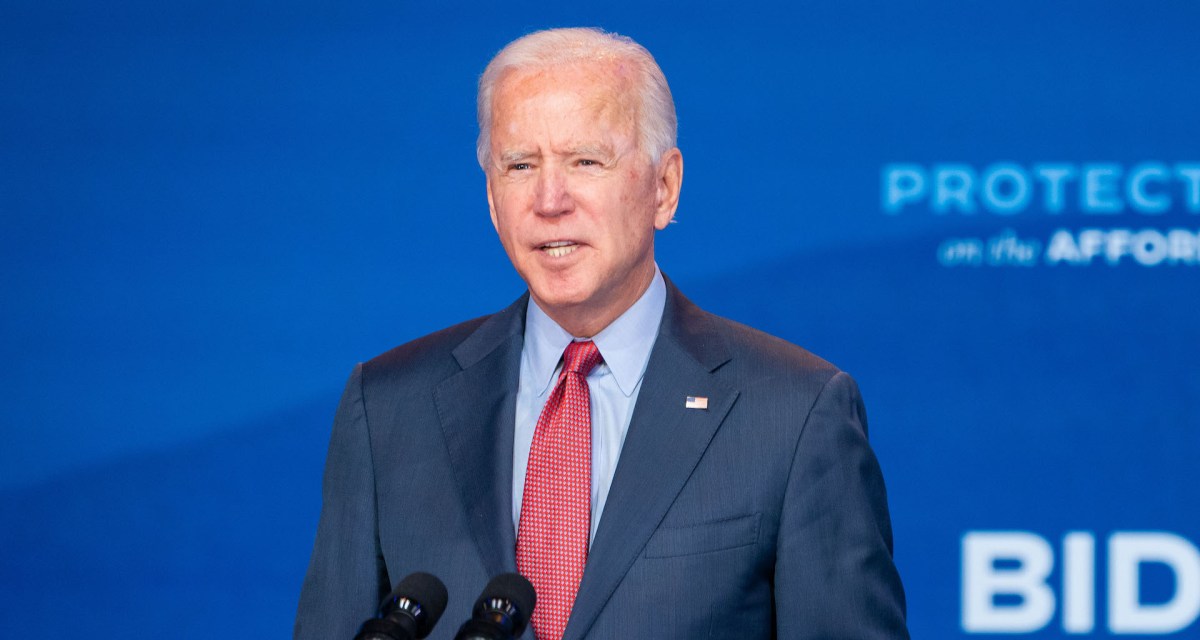 President-elect Joe Biden pressured Donald Trump on Tuesday to name the hackers behind the SolarWinds breach, saying that the evidence suggests Russia is responsible.
Biden also faulted the incumbent president for his handling of the nation's digital defenses and vowed to do "all that needs to be done" to get to the bottom of the sweeping cyber espionage campaign, then punish the culprits.
"It is a grave risk and it continues. I see no evidence that it's under control," Biden said during a speech in Wilmington, Delaware. "The Defense Department won't even brief us on many things. So I know of nothing that suggests it's under control. This president hasn't even identified who is responsible yet."
Biden's remarks amounted to his most extensive statement on cybersecurity since winning office. They came shortly after Trump downplayed the severity of the backdoor inserted into SolarWinds software that has afflicted both Cabinet departments and major companies, and after Trump raised the possibility China might be responsible — even as his own top officials blame Russia.
"Cyberattacks must be treated as a serious threat by our leadership at the highest level," Biden said. "That means making clear and [public] who's responsible for the attack and taking meaningful steps to hold them to account."
Biden cited Secretary of State Mike Pompeo and Attorney General William Barr pointing to Russia, and added that the nature of the attack "certainly fits Russia's long history of reckless and disruptive cyber activities."
By eliminating the White House cyber coordinator position, nixing a State Department cyber office and firing the director of the Department of Homeland Security's Cybersecurity and Infrastructure Security Agency, Trump has failed to prioritize digital defenses, Biden said.
While Biden said he was disappointed by Trump's response, he said he was pleased by the reaction from Republicans and Democrats on Capitol Hill who have spoken clearly on the attack.
"It's a sign that with a new administration, we can confront these threats on a bipartisan basis here at home," he said. "That should be encouraging to the American people."
Overall, Biden said his approach on cybersecurity would be to work toward "international rules of the road on cybersecurity," and he said that it could take billions more in funding to secure the U.S. in cyberspace.
He said he would make it a priority to get to the bottom of the SolarWinds breach, determine how extensive the damage is and formally declare who's responsible.
"When I learn the extent of the damage and in fact who is formally responsible, they can be assured that we will respond, probably respond in kind," Biden said. "There are many options which I will not discuss now."
He wouldn't discuss those options, he said, because it's similar to any other international crisis where the U.S. doesn't spell out its precise remedy in advance.
Addressing the massive cyber espionage campaign "will be an overwhelming focus for my administration," Biden said.
Sean Lyngaas contributed reporting.