Bill Barr: No, we won't be seizing voting machines
It's the second time in a month that Barr has rejected claims coming from the president's legal team.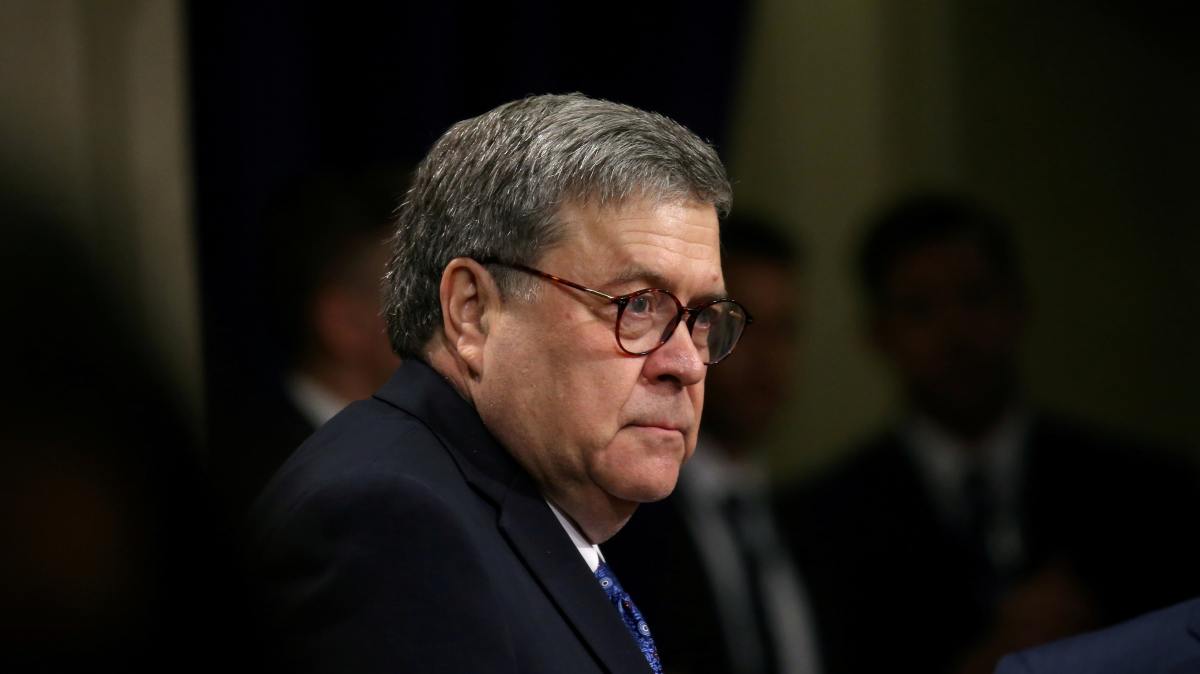 Attorney General William Barr declined to endorse a desperate effort by President Donald Trump's personal lawyer, Rudy Giuliani, to overturn Trump's electoral defeat by seizing voting machines.
Barr said at a press conference Monday that he had not seen evidence of widespread fraud that could change the result of the election, and that there was "no basis now for seizing machines by the federal government." He also rejected the idea of naming a special counsel to investigate voter fraud allegations.
States have certified their results in the election, which saw Joe Biden win by more than 7 million in the popular vote. Election security officials have declared the election secure. Claims of widespread voting irregularities made by Trump's lawyers have been roundly rejected in court.
Giuliani nonetheless last week pushed Ken Cuccinelli, a senior Department of Homeland Security official, to confiscate voting machines, the New York Times and Wall Street Journal reported. Cuccinelli rebuffed Giuliani's request, pointing out that DHS does not have that authority, according to the reports. Trump has discussed naming Sidney Powell, a lawyer who has pushed outlandish and discredited conspiracy theories, special counsel to look into alleged voter fraud, according to The New York Times.
That the rhetoric has even gotten this far, to the point of the attorney general having to reject an effort to upend the election, is a source of concern among election officials from both parties. Election officials have reported receiving death threats simply for doing their jobs. Some have pleaded with the White House to stop fanning the conspiratorial flames for fear of the long-term distrust such claims could sow among voters.
"Twenty days later and sadly, it seems like some people still need to hear this," Ben Hovland, chairman of the Election Assistance Commission, tweeted on Saturday, reiterating his comments that the election was "fair, well-run and an amazing example of America's democracy in action."
The comments mark the second time in recent weeks that Barr has publicly contradicted efforts by Trump and his associates to overturn the election. Barr told the Associated Press on Dec. 1 that his investigators had found no evidence of widespread fraud that could overturn the election.
Barr contradicted Trump further on Monday by saying that Russia appeared to be behind a long-running espionage campaign against federal agencies leveraging software made by SolarWinds.
"From the information I have…it certainly appears to be the Russians," Barr told reporters. Trump on Saturday complained about media coverage focusing on Russia as the culprit and suggested, without evidence, that China could be responsible.