Biden executive order calls for reproductive health privacy protections
It's not the first time Biden has used executive authorities to push for privacy policies.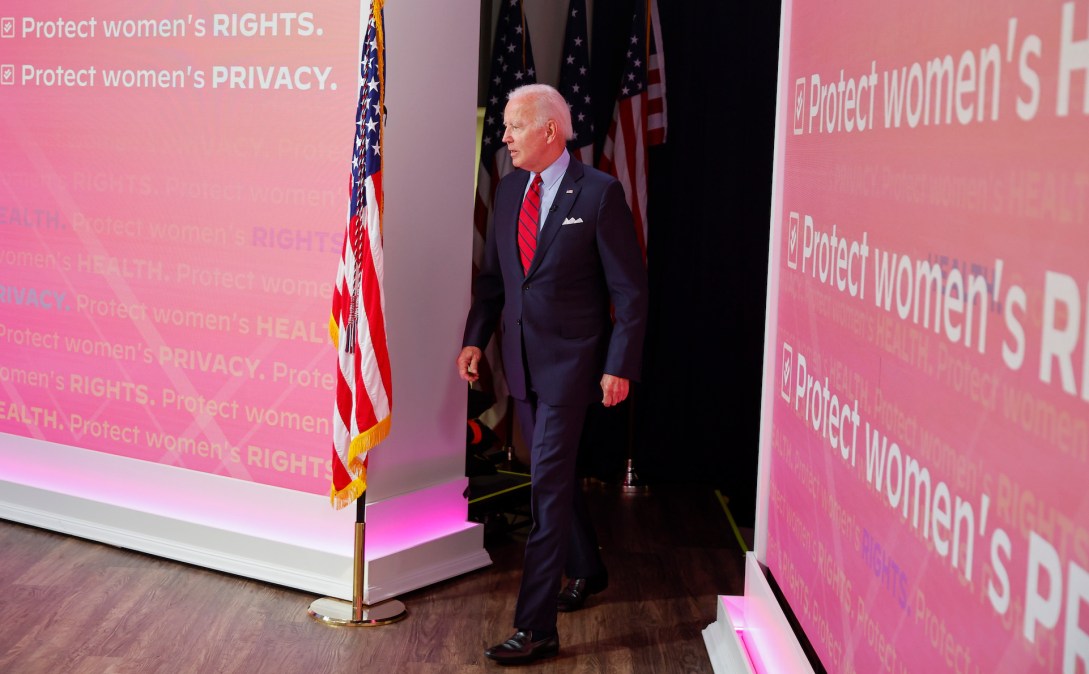 President Biden on Friday announced plans to sign an executive order that would take steps to defend reproductive rights after the Supreme Court overturned Roe v. Wade last month.
A fact sheet for the executive order addresses many of the concerns that privacy advocates and health care experts have expressed about the reversal's potential to threaten digital privacy and turn user data into tools to police reproductive rights.
Among the order's key directives for protecting patient privacy is tasking Federal Trade Commission chair Lina Khan with weighing additional protections for consumers seeking information about and accessing an abortion. The request includes combatting fraud online and protecting access to accurate information, which anti-abortion advocates are already pushing states to ban.
The Biden administration has already made some efforts to help protect user reproductive data. A fact sheet for the executive order points to recent steps taken by the U.S. Health and Human Services to address how the Health Insurance Portability and Accountability Act (HIPAA) applies to reproductive health information.
The agency also issued a guide on how users can protect mobile data not protected by HIPPA, such as location data. A wide variety of health-tracking apps, including period trackers, are not protected by HIPPA.
The fact sheet makes clear that the Biden administration is preparing for its battle against states banning abortions to go to court. The document tasks the attorney general with providing "technical assistance to states affording legal protection to out-of-state patients as well as providers who offer legal reproductive health care." Such legal assistance could come into play if states seek to use location data and other digital evidence to prosecute abortion seekers who go out of state.
The White House asserts that the executive order is a stop-gap for Congress to act on codifying reproductive rights into federal law. Advocates who support reproductive privacy have similarly called on Congress to pass federal privacy legislation as the best way to protect abortion-seeking user data.
This isn't the first time Biden has used his executive powers to push for privacy protections. A March executive order on virtual assets called for policies establishing privacy and protection from surveillance. Biden also called for action on children's privacy in his state of the union address