Biden signs executive order on digital assets, including security measures
The White House says the executive order is "the first ever, whole-of-government approach" to cryptocurrencies and other digital assets.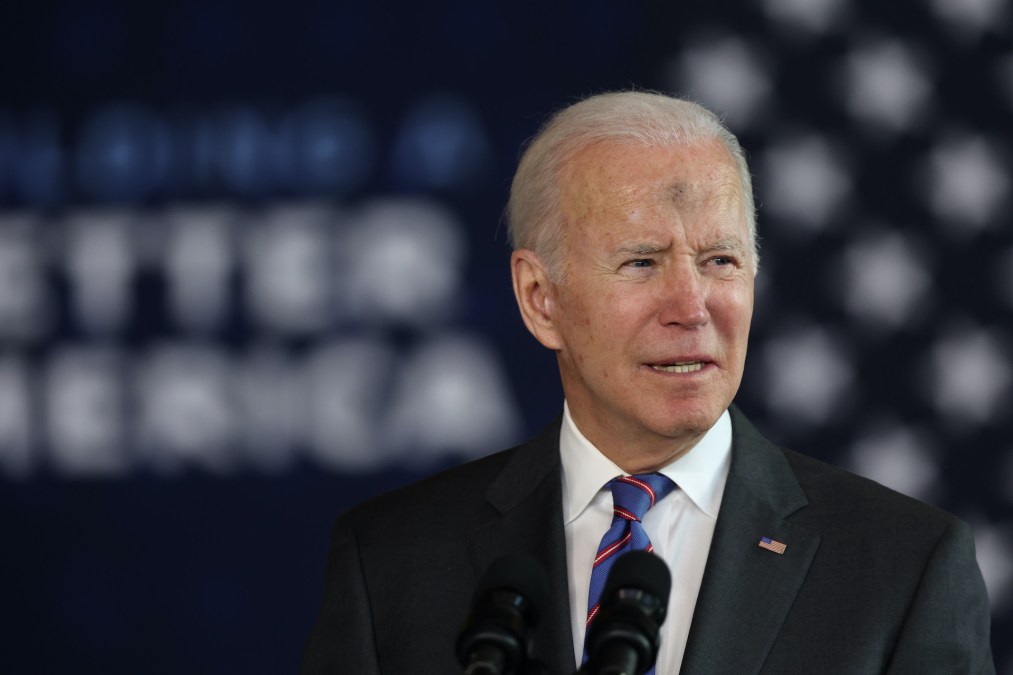 Citing the need for the U.S. government to address security issues with cryptocurrencies, as well as their role in the overall financial system, President Biden signed an executive order Wednesday on "responsible innovation" for digital assets.
A fact sheet released Wednesday morning by the White House called it "the first ever, whole-of-government approach to addressing the risks and harnessing the potential benefits of digital assets and their underlying technology."
The signed order lists seven areas of concern, including mitigating "illicit finance" and the related national security risks. The order also called out the lack of adequate of cybersecurity protections in the industry, leaving sensitive financial information at risk and already leading to billions in losses for consumers.
"The United States should ensure that safeguards are in place and promote the responsible development of digital assets to protect consumers, investors, and businesses; maintain privacy; and shield against arbitrary or unlawful surveillance, which can contribute to human rights abuses," the order states.
The executive also direct agencies "to work with our allies and partners to ensure international frameworks, capabilities, and partnerships are aligned and responsive to risks."
Federal law enforcement agencies and financial regulators have been expanding their oversight of cryptocurrencies during the Biden administration. The Department of Justice announced earlier this year that it was beefing up its efforts to combat criminal use of crypto, especially in relation to ransomware attacks. This week the Treasury Department's Financial Crimes Enforcement Network (FinCEN) issued guidance on how Russian entities might use digital assets to evade U.S. sanctions against Moscow for the invasion of Ukraine.
"This was launched as part of the U.S. counter-ransomware strategy that has been underway for several months," an administration official said in a call with reporters Tuesday. "And the administration will continue to aggressively combat the misuse of cryptocurrency, including the use of it to evade U.S. sanctions."
The White House will also through the executive order examine equitable and safe access to financial services, support the "responsible development and use" of digital asset tech and explore whether the U.S. should have a central bank digital currency.
The proposal was met with optimism from industry.
"We should recognize the progress that today represents: The Biden Administration's approach toward crypto has evolved from SEC lawsuits and blunt taxation proposals to recognition that cryptocurrency is here to stay," said Adam Kovacevich, chief executive of tech company-funded trade group Chamber of Progress.
"We applaud the White House for recognizing this as a defining moment for U.S. innovation on the world stage," Faryar Shirzad, chief policy officer at Coinbase wrote in a tweet. "This is a hopeful moment."
Updated 3/9/2022: to reflect the final executive order and include additional reactions.