Assange permitted to file U.K. Supreme Court appeal in extradition case
The ruling essentially buys the WikiLeaks publisher more time as his lawyers try to keep him out of the U.S. justice system.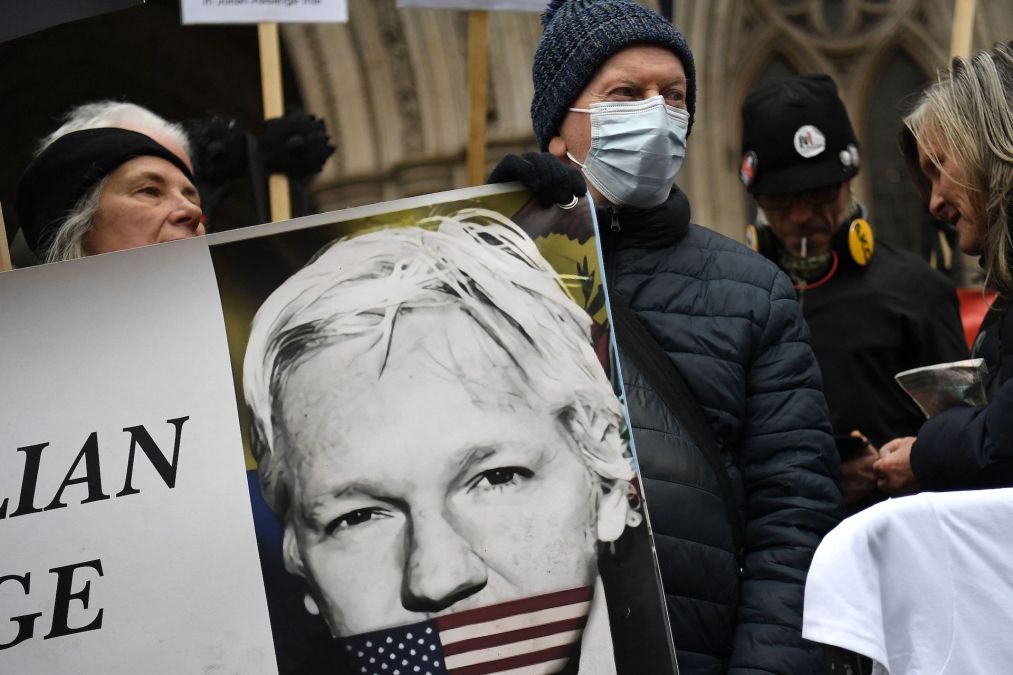 A British court ruled Monday that WikiLeaks founder Julian Assange can ask the country's Supreme Court to block his extradition to the United States, where he's accused of violating the Espionage Act and collaborating in criminal hacking activity.
The High Court said there is a single "point of law" allowing Assange's case to proceed. The U.K.'s Supreme Court has not decided whether it will take the case, and there is no guarantee that it will, but Monday's ruling essentially buys Assange more time.
The point of law has to do with the timing of when U.K. judges received and considered assurances from the U.S. about how Assange would be treated once on U.S. soil, according to the BBC. U.S. officials had said Assange would not be sent to a supermax prison or be held in long solitary confinement, but the question is whether those assurances came at the right time as the case worked its way through British courts.
U.S. prosecutors charged Assange in 2019 under the Espionage Act for his role in allegedly publishing classified Department of Defense documents in 2010, which he obtained from Chelsea Manning, a former U.S. Army intelligence analyst.
Assange has also been accused of collaborating with hacking groups Anonymous and LulzSec.
His supporters say he was acting as an investigative journalist, and his lawyers say his actions were covered by U.S. free speech protections.
Assange has been held at London's Belmarsh Prison since April 2019, when the Ecuadorian Embassy in London revoked his political asylum. Last year a British judge had blocked his extradition, saying he would be a suicide threat. The U.S. government appealed that decision, and the U.K. Supreme court sided against Assange.