Anonymous says it's leaking hacked data from Epik, a right-wing hosting service
It's the latest effort in a generation of political activism from the umbrella hacking collective.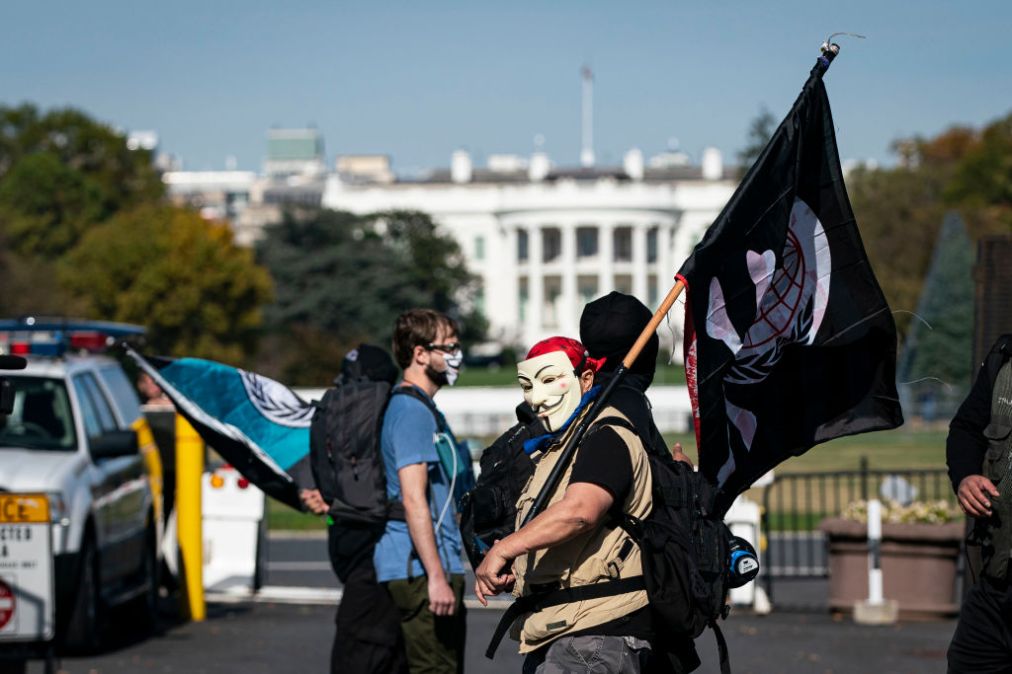 Members of the umbrella hacking movement Anonymous say they leaked information about a range of fringe websites after breaching Epik, a web hosting provider and domain registrar service, marking the latest update in a generation of internet activism from the group.
Anonymous claimed in a series of posts they have released 180 GB of information, amounting to "a decade's worth of data" about Epik, which has made it possible for right-wing clients including the Republican Party of Texas, the social network Gab, the Twitter alternative Parler and the extremist site 8chan to remain online. Leaked data reportedly includes details about domain purchases and website registration information about apparent operators of websites that promote militant ideologies.
Epik has denied any awareness of a breach, and said it is investigating the claims.
The news, first reported Sept. 13 by Steven Monacelli, represents the latest example of Anonymous — made up of self-professed followers — using the brand name to carry out their work. The effort, called #OperationJane, began in the aftermath of Texas enacting a restrictive abortion law that encourages citizens to report anyone who participated in or aided such a medical procedure.
Members of Anonymous also took action following the murder of George Floyd, to support WikiLeaks founder Julian Assange, in the wake of the Islamic State group terrorist attacks in Paris and in a range of other international news events. In some cases hacks are legitimate, while so-called Anons also have re-packaged old data to falsely claim they stole fresh information in apparent attempts to capitalize on media attention.
Groups including Distributed Denial of Secrets have replicated parts of the Anonymous model, spreading hacked information such as #BlueLeaks, a trove of data stolen from U.S. police agencies in 2020. DDoSecrets also is hosting the Epik data set.
In this case, Epik is known as "the right wing's best online friend" for its willingness to host sites like Parler, which Amazon Web Services kicked off its servers following the Jan. 6 Capitol insurrection. Gab, similarly, is reportedly an internet home for white supremacists and anti-government extremists, while 8chan has hosted hate speech.