House Republicans want DOJ briefing on conservative group hacks
The request follows a spate of hack-and-leak operations that targeted pro-life conservative groups dating to 2021.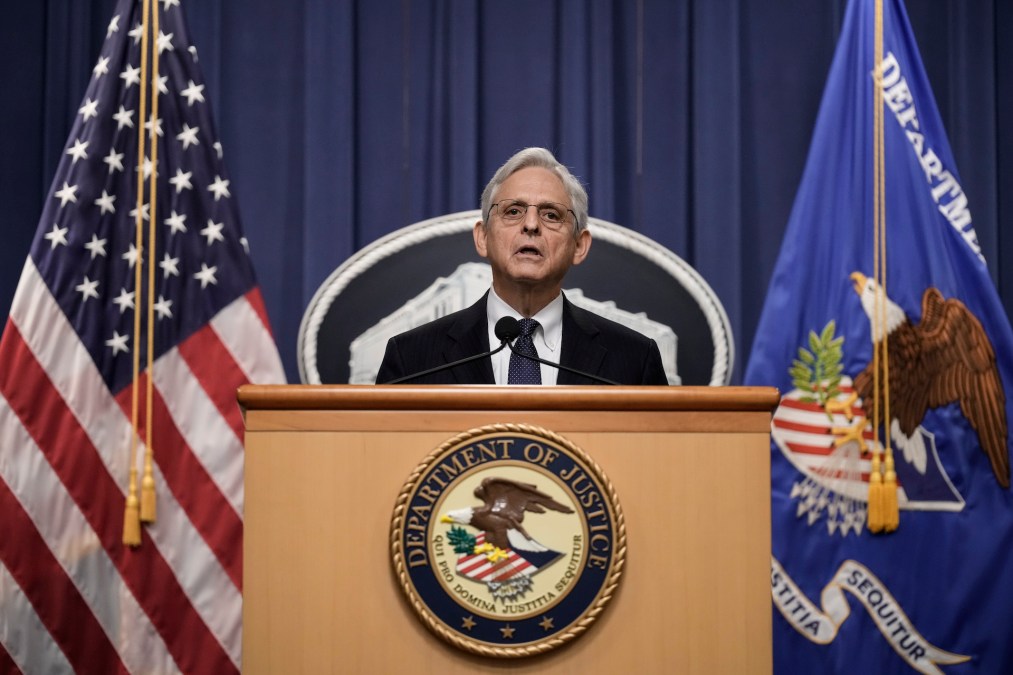 House Republicans on Wednesday asked U.S. Attorney General Merrick Garland to brief a congressional committee by Oct. 5 on what they say are "politically-motivated cyberattacks intended to silence supporters of conservative causes."
The Republicans pointed to a string of hacks dating back to September 2021, when hackers claiming to be carrying out an Anonymous operation attacked the Texas Republican Party website after the state passed an anti-abortion law. More recently, in July 2022, pro-choice hacktivists leaked roughly 74 gigabytes of data from a Florida hosting company that serviced a number of conservative and religious organizations.
The hackers' message posted alongside hosting company leak specifically called out the Liberty Counsel, an organization that made headlines after Rolling Stone revealed that an official from one of its ministries claimed to have prayed with several Supreme Court justices even as the organization filed briefs taking sides in issues before the court.
Subsequent analysis of the hacked hosting company data showed that nonprofit organizations controlled by Liberty Counsel "encouraged supporters to vote for former President Donald Trump despite IRS rules that prohibit such entities from directly or indirectly endorsing candidates for political office," the Intercept reported Aug. 25.
"Direct attacks against religious people deserve no place in our society and undermine the ability of citizens to express their viewpoints without fear or harmful retribution," the Republicans wrote in the letter, first reported by the Washington Post Cybersecurity 202. They added that the attacks are "intended to chill the speech of religious and conservative Americans, as well as efforts to prevent them from happening in the future."
The Department of Justice did not immediately respond to a request for comment. A spokesperson for Rep. James Comer, R-Ky., the ranking member of the House Committee on Oversight and Reform, did not immediately respond to a request for comment.
The letter referenced, but didn't name, a self-described "cyberterrorist" who'd claimed credit for the February hack of Christian crowdfunding site GiveSendGo. That hacker, a Canadian named Aubrey Cottle, told CyberScoop that he'd been raided by Canadian police Aug. 30 and that the "FBI is involved." The FBI referred questions about its involvement to Canadian authorities, who declined to discuss the matter.
Cottle did not immediately respond to a request for comment Thursday morning.