Army Cyber Command is trying to become an information warfare force
A proposed name change is just the beginning.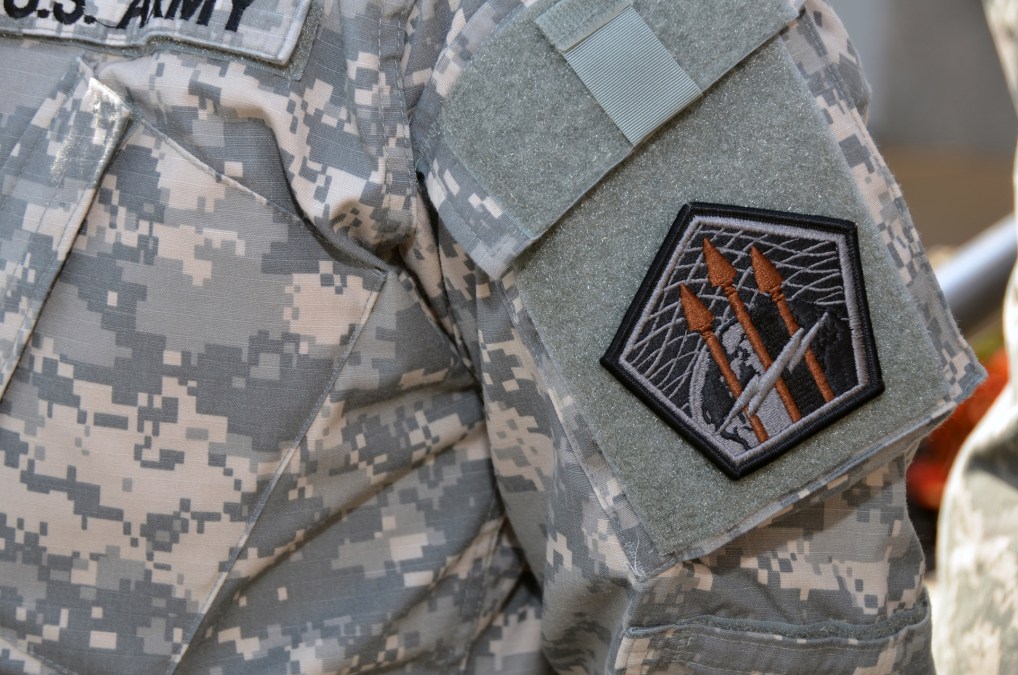 U.S. Army Cyber Command could soon have a new identity.
Commander Lt. Gen. Stephen Fogarty said this week he wants his military outfit, dedicated to electronic warfare and information operations, to be renamed as the "Army Information Warfare Command."
The rechristening would better represent a new military mission, he said, and come at a time when Army cyber personnel increasingly deal with troll farms on social media, disrupt ISIS operations, and work to confuse international adversaries' understanding of U.S. military units' location.
"The intent is to provide a proposal that will change us from Army Cyber Command to Army Information Warfare Command because we believe that is a more accurate descriptor of what I am being asked to do on a daily basis," Fogarty said at the AFCEA TechNet conference in Augusta, Georgia this week.
But this change, which Fogarty said he intends to push internally at the Department of Defense over the next two months, is more than just a new name. Fogarty says he hopes to place a full-time crew of cybersecurity professionals — from electronic warfare experts to information warfare practitioners — with each commander in the Army. This digital expertise, he says, would help leaders make decisions faster.
"We're building cyber electromagnetic activity cells in every brigade, division and corps in the Army in every Army service component command," Fogarty explained. "That's going to give a full time crew to that commander at that level. They won't drop in and then pull out."
Easier said than done
Similar efforts to distribute cyber personnel throughout the Army have not been successful so far, according a Government Accountability Office report issued earlier this month.
The Army has been creating cyber units without addressing the new teams' training and equipment needs, GAO found. For instance, the Army had tried in December to stand up a cyber battalion, known as a cyber warfare support battalion, intended to have 45-person expeditionary cyber teams. By March 2019 the unit still was understaffed by more than 80%, the GAO found.
"Army leadership believed the threats justify developing these units at an accelerated pace," the report stated. "Consequently, the Army did not assess the staffing, equipping, and training risk before activating one unit."
Fogarty alluded to these issues in his remarks Tuesday, saying that although the battalion is small now, its mission and structure will change. When it comes to reorganizing the Army, he said, "if we wait until we get it perfect, we will be late to the game" compared to other countries.
He did not specifically refer to the GAO's concerns about moving too quickly, though an Army Cyber Command spokesman told CyberScoop the Army has been working to implement the GAO's recommendations.
Also part of the goal moving forward is to add elements of other information warfare techniques, such as psychological operations and military deception, throughout the Army, the spokesman said.
This shift comes as Army Cyber Command also is undergoing a geographic change. It's working with the National Security Agency and U.S. Cyber Command to relocate to Fort Gordon, Georgia — where the new headquarters will include an information operations center— from Fort Belvoir, near Washington, D.C., over the next year.