Yubico pushes an enterprise security plan geared toward corporate America
It's a new service offering YubiKeys in bulk.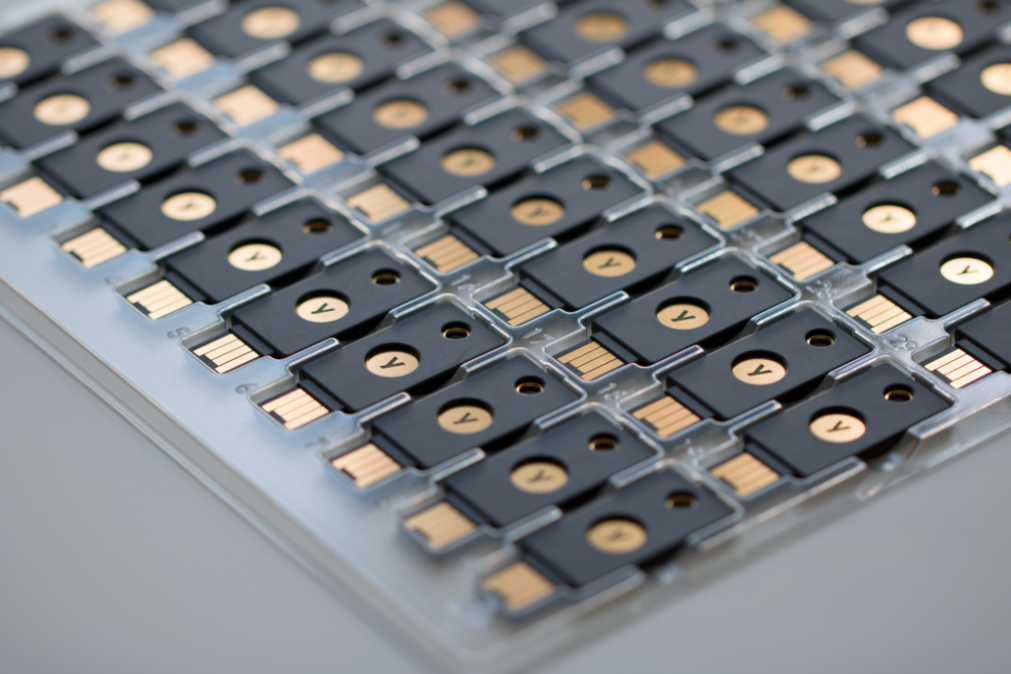 Yubico is trying to go corporate.
The authentication company behind the YubiKey, a physical token that users rely on to access devices in a secure way, on Tuesday announced YubiEnterprise Services. It's a subscription service meant to attract business clients and persuade them to buy batches of YubiKeys, rather than buying one at a time.
It's a big play for the company, which has been widely hailed for giving average people a way to protect their email accounts from phishing, access an array of websites with a strong second factor of authentication, and sign and decrypt protected messages without making their data vulnerable.
Yubico is marketing the new service as a way for enterprise security teams to streamline product shipments, inventory management and other key-related tasks by organizing those tasks in a cloud-based Yubico platform.
The company has not said whether companies will receive a discount on YubiKeys by buying them in bulk. The most popular model, the YubiKey 5 NFC, goes for about $45, but others are more expensive. The devices generally work by touch: A user who has added key protection to an email account, for example, has to plug it into a USB slot and physically touch it to produce a code while logging in.
The company has provided free keys to journalists in unsafe countries and pro-democracy protesters in Hong Kong. It's also spent years working with Google, password managers and other technology firms to ensure users can access their accounts without too much of a hassle.
The YubiEnterprise Services effort seems to be the next part of that evolution, and could make the authentication technology more attractive to Fortune 500 companies that can afford to give keys to employees in bulk.
"To me, simplicity indicates a high-level intelligence," Yubico CEO Stina Ehrensvärd said during a recent meeting about the company's plan to make security technology easier to implement. "I love reading a short test that packs a punch. This is like that."