Warrantless searches of devices at border allowed, appeals court finds
Privacy advocates are denouncing the ruling.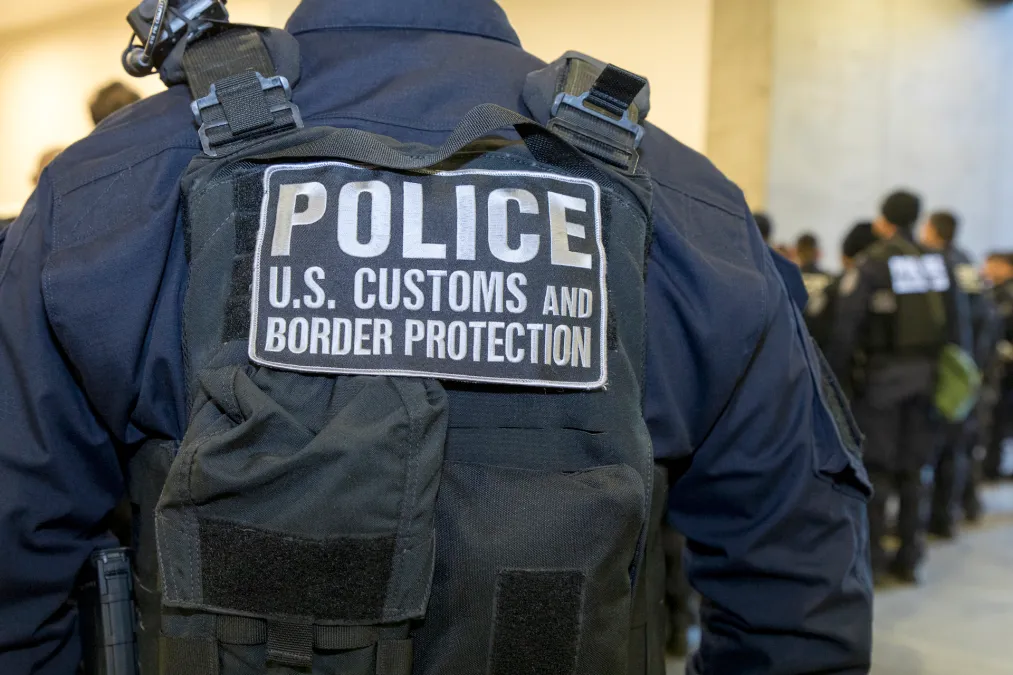 The U.S. Court of Appeals for the First Circuit ruled earlier this week that Customs and Border Protection agents may conduct warrantless searches of cellphones and electronic devices at the U.S. border, in a ruling that is already raising privacy questions among digital rights advocates.
The decision, issued by a panel of judges and authored by Judge Sandra Lynch, states that the government's interest in searching persons at the border is "at its zenith," therefore trumping privacy concerns.
"Electronic device searches do not fit neatly into other categories of property searches, but the bottom line is that basic border searches of electronic devices do not involve an intrusive search of a person," Lynch writes.
The decision is at odds with an earlier district court finding that these kinds of searches violate the Fourth Amendment because there's no assurance there is a "reasonable suspicion" that the devices in question contained digital contraband.
The case at issue, which alleged CBP and Immigration and Customs Enforcement had violated the plaintiffs' Fourth and First Amendment rights during warrantless searches of their electronic devices years ago, was originally filed in 2017.
Human rights and privacy advocates have long argued that a search of a cellphone or electronic device may be just as intrusive as searching a person or their belongings, if not more intrusive, given the kind of sensitive information contained on phones gives a digital roadmap to nearly everything in people's lives in the 21st century.
"Warrantless and suspicionless electronic device searches can give border officers unfettered access to vast amounts of private information about our lives," Adam Schwartz, a senior staff attorney at the Electronic Frontier Foundation (EFF), told CyberScoop. "We are disappointed with the ruling and evaluating all options to ensure we don't lose our privacy rights when we travel."
It was not immediately clear what the next step would be for the plaintiffs in the suit, which was backed by the EFF and the American Civil Liberties Union. Sophia Cope, a senior staff attorney on the EFF's civil liberties team, told Bloomberg they could push for a rehearing or the case could advance to the Supreme Court next.
Although the Fourth Amendment lays out guardrails on protection against unreasonable search and seizure, the case law of its application has evolved over the last several decades to account for technological development. The decision from the First Circuit this week is just the latest reminder that whether the government is required to obtain a warrant in advance of collecting information from or surveilling individuals on their devices is a live question in some circumstances.
The question emerged in recent weeks when the Defense Intelligence Agency, a military-focused U.S. intelligence agency, revealed in an intelligence memo that it has been obtaining location data from smartphones by buying it from commercially available databases, as CyberScoop reported.