The new organization needed to digitally protect the U.S.
Op-Ed: Mike Janke asks how much longer can we continue to tolerate the daily theft of our nation's secrets and innovations? The answer doesn't lie with our government, nor with commercial firms. There is a better way.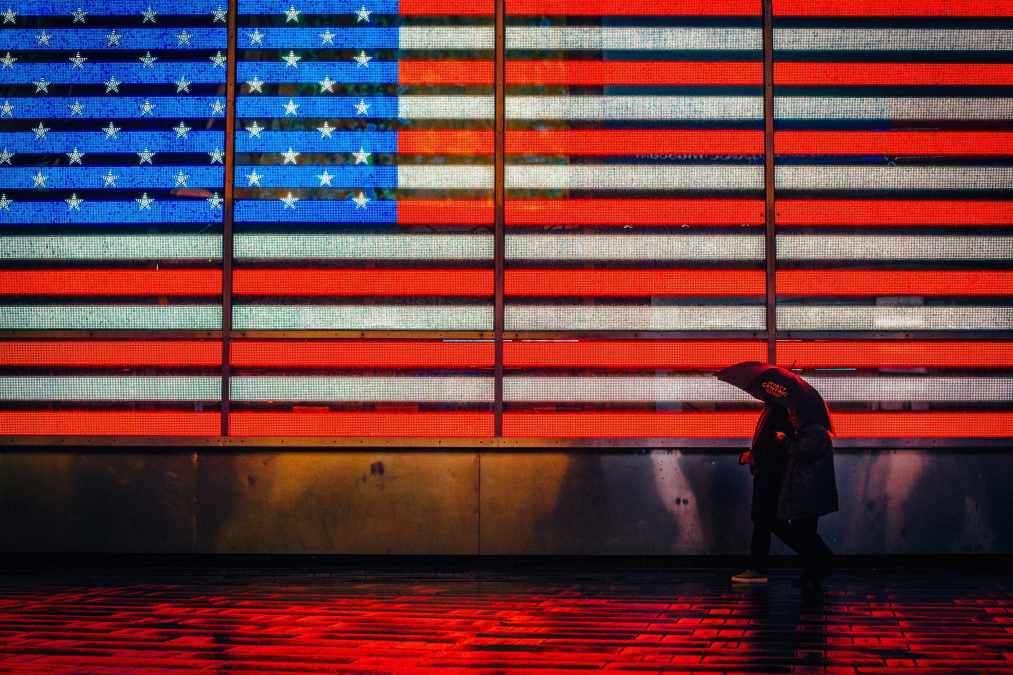 Americans live in a digital glass house. Unless we do something radically different, that house is set to shatter.
How much longer can we continue to tolerate the daily theft of our nation's secrets, technological innovation and personal privacy from criminals and nation-states? The answer doesn't lie with our government, nor with commercial firms. There is no magic pill, but there is a better way.
Our corporations, universities and research centers are the lifeblood of global innovation, having pioneered society's technological advancements over the past 75 years. Yet in spite of all the amazing innovation that has made the American economy the envy of the world, we remain the most digitally vulnerable business population on the planet.
The U.S. has poured hundreds of billions of dollars into ensuring our offensive and defensive cybercapabilities are ahead of our adversaries. But our society and businesses remain vulnerable because every aspect of our lives is either already on or quickly being rooted in our digital foundation.
China has used its intelligence agencies to steal the most advanced technologies in the world from the U.S. and Europe, in order to leapfrog U.S. advances. The Russian government has no qualms about aggressively hacking any foreign computer system in order to gain billions of dollars or influence an election. Yet the Russian government has carte blanche to wield the power of its intelligence agencies to protect its own businesses and infrastructure.
We have no such advantage in the U.S., due to the Constitution and the charters of our intelligence agencies. The government was not built nor is it authorized to give their technological know-how to American businesses, so we have to count on private sector companies to protect our business secrets and intellectual property from other nation-states. That is just a single finger in the digital dam.
We need a new solution: a National Institute of Digital Security. An organization that is funded by both our government and the private sector, but run by experienced business executives, not bureaucrats. The idea of creating a government and private sector-sponsored organization whose sole purpose is to work with American corporations and citizens to strengthen their security posture, protect valuable intellectual property and bring cutting-edge technology found inside the intelligence community to bear against adversaries can be done.
Such an organization could be funded by government and corporate money that can attract our nation's top engineers to solve hard security issues. We don't need another Amtrak or U.S. Postal Service, but an efficient national organization that can substantially help raise the security posture of all American businesses, improve basic code development and push encryption as a standard for our citizens.
This cannot be yet another bureaucratic government agency and nor can it be dictated by the insane quarterly metrics required by Wall Street. Such an organization would need experienced civilian business leadership to ensure it's efficiently managed. Instead of having talent leave in droves from the intelligence agencies and government technology sectors in order to score attractive and higher-paying jobs for dating platforms or food app companies, this organization could be a soft landing for highly experienced intelligence community talent. Publicly available software and standards can be distributed on GitHub or through an Apache Foundation model. Teams of experts can provide on-site security assessments for our transportation, power, manufacturing, medical and defense firms.
The hard and complex problems that exist in cybersecurity within the U.S. cannot be solved solely by commercial cybersecurity companies. Also, the government is not nimble enough to protect our world-leading innovation commerce engine. The idea that an organization whose sole function is to get the best-of-breed defensive technology out of the classified space and, with sensible restrictions, into the hands of our most valuable corporations is a compelling idea.
To date, Washington continues to wring its hands with the problem of what to do to stop the massive theft of our country's sensitive data and stop our less-restricted adversaries from having their way with cherry-picking American innovation.
No one in the U.S. or Europe would ever want to live under a system as crushing as China's "Great Firewall" or Vladimir Putin's iron fist, yet we cannot go by year after year allowing our amazing innovation to be stolen and our defense industry advances to be swiped by our adversaries.
We are a nation of innovators and entrepreneurs. This can work. We cannot look to our government nor our private sector to help solve this complex problem alone. Let's give up a few new billion-dollar battleships and create an organization where some of our top talent can go instead of working at yet another social media network. It's not a magic bullet or even a 90 percent solution, but if done right, could make a huge dent in protecting our digital glass house.
Mike Janke is a Co-Founder and Manager at Data Tribe, a technology incubation firm. He is also the Executive Chairman and co-founder of Silent Circle, a secure communications service and was previously the founder and former CEO of SOC-USA, one of the country's largest defense logistics and security firms with over 11,000 employees in 14 countries. Janke is a former member of the U.S. Navy SEAL Team 6.