The U.S. Air Force is outsourcing all traditional IT in order to build cybersecurity mission teams
"We want our airmen transitioning from running email and boxes to focusing on cyber defense," one official said.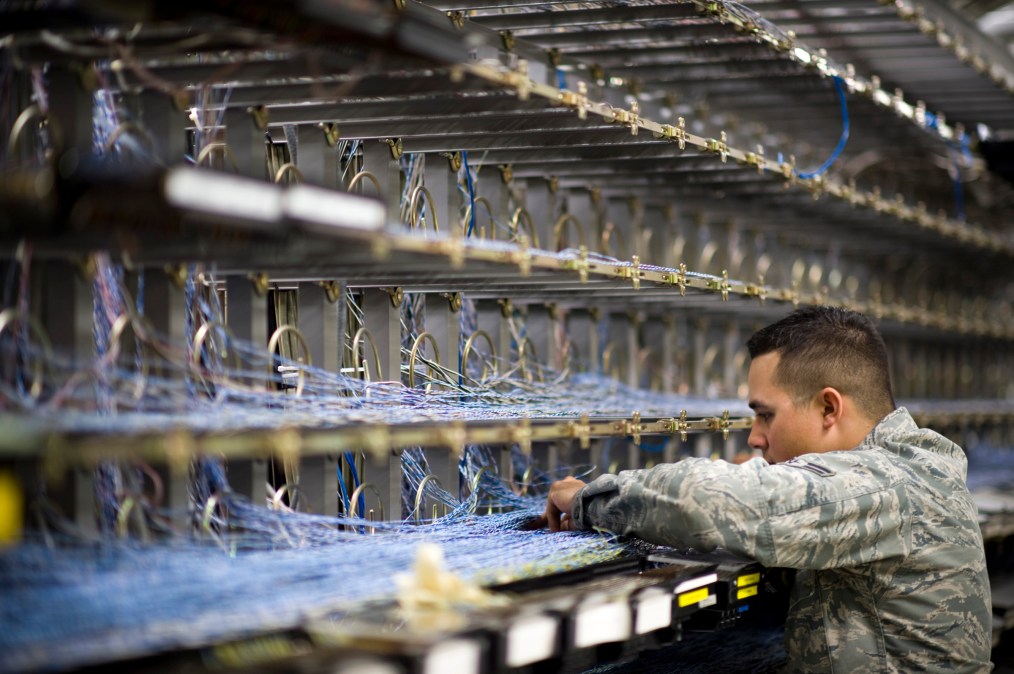 The U.S. Air Force is in the midst of a major technological shift where it is outsourcing virtually all day-to-day IT operations and retooling its workforce for cybersecurity.
It's a years-long process that now includes the biggest Microsoft Office 365 enterprise in the world, a $293 million Oracle cloud system and a $1 billion spend on a mass cloud migration over the next five years.
Silicon Valley's top companies are now running Air Force's email servers so airmen can be placed in Mission Defense Teams, the sets of operators who do day-to-day, front-line cybersecurity work at bases around the world.
"We want our airmen transitioning from running email and boxes to focusing on cyberdefense," said William Marion, the Air Force's deputy chief of information dominance and deputy chief information officer. "Every time we move to the cloud, the intent is to free up cyber-operators for the Mission Defense Teams."
The role switch is described within the Air Force as a fundamental shift so that the objective is no longer ensuring access to a Microsoft SharePoint portal or an email server, but instead the attention is on defending the mission itself.
"The strategic intent is to focus on our core competency," Marion said. "Our core competency is 'fly, fight, win' in air and space. It is not to run email servers or configure desktop devices."
Air Force officials describe the 40 existing Mission Defense Teams as internally-driven "beat cops who know the base, know the threats, know the local ecosystem," Marion explained.
To extend the analogy, officials describe the Defense Department's Cyber Mission Force teams as "SWAT Teams" and above that work across bigger issues like international threats, criminal activities and relationships across the U.S. government.
Additional Mission Defense Teams are in the pipeline as the Air Force moves more of its tech to the cloud and, as a result, migrate its workforce to MDTs in an effort to cover all bases, a goal that hasn't yet been met.
All of the U.S. military branches committed to their own transformations. In the U.S. Navy, the goal is to move 100 percent of applications and systems to the commercial cloud over the next five years.
Not every single piece of traditional IT is being handed off. The immediate candidates for outsourcing are services with mature markets — commercial email, logistics, HR and finance are obvious examples of highly commoditized services the Air Force is giving up. On the other hand, the Air Force's Defense Enterprise Accounting Management System is staying in-house.
"Large-scale ERPs [enterprise resource planning], they're running 24/7/365, they have a high transactional base," Marion said. "That can drive a huge cost if you go to commercial cloud. In this case, from a cost and security perspective, we're going to hold that inside the fence-line and its one of our crown jewel pieces."
Command and control systems, along with various classified networks, are other major traditional IT systems are currently staying in-house, but virtually everything is up for grabs in the coming years as the tech industry fights for pieces of the richest customer of them all: the federal government.