Treasury sanctions Ukrainian officials over operations for Russian FSB
One of the officials stands accused of collecting information about Ukraine's critical infrastructure, a frequent target of Russian cyberattacks.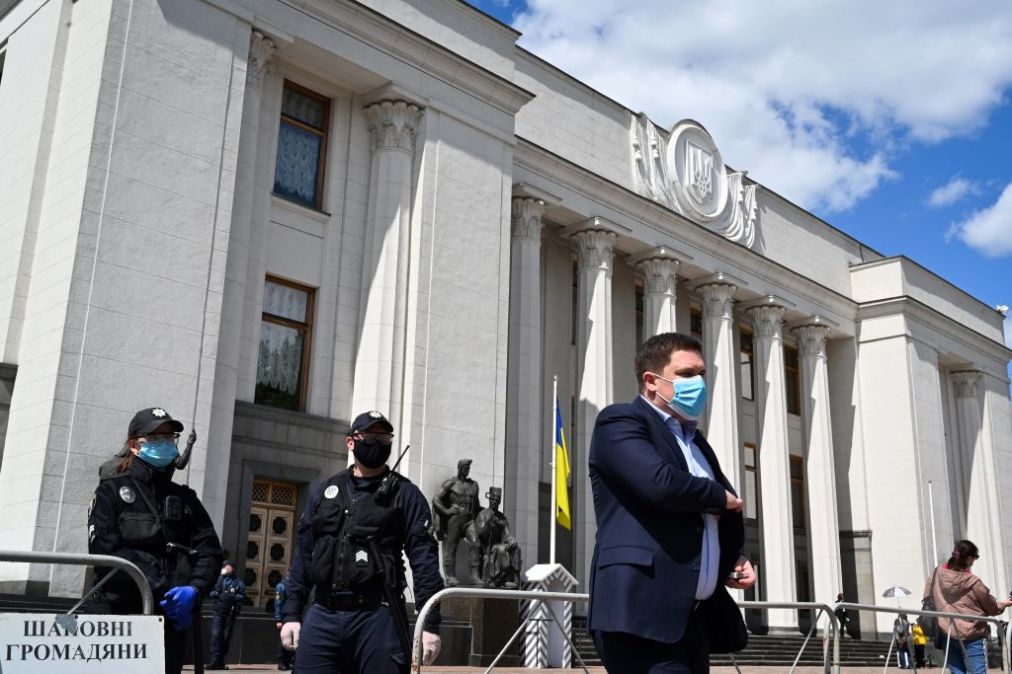 The U.S. Treasury Department on Thursday sanctioned four current and former Ukrainian government officials for allegedly supporting Russian influence operations to destabilize Ukraine, including one who gathered information on Ukraine's critical infrastructure, a frequent target of Kremlin cyberattacks.
Taras Kozak and Oleh Voloshyn — two active members of parliament — acted at the behest of the Russian Federal Security Service (FSB), Treasury said, as did former Ukrainian officials Vladimir Sivkovich and Volodymyr Oliynyk.
"In 2021, Oliynyk worked at the direction of the FSB to gather information about Ukrainian critical infrastructure," the department explained. "As in previous Russian incursions into Ukraine, repeated cyber operations against Ukraine's critical infrastructure are part of Russia's hybrid tactics to threaten Ukraine."
Ukrainian officials are already in the midst of blaming Russia for cyberattacks last week on its government agencies. While Treasury delivered the sanctions one day after President Joe Biden predicted Russia would invade Ukraine, the U.S. State Department said Thursday's sanctions were not part of possible response to an invasion.
"This action is intended to target, highlight, and undercut Russia's ongoing destabilization effort in Ukraine," said Secretary of State Antony Blinken. "It is separate and distinct from the broad range of high impact measures the United States and its allies and partners are prepared to impose in order to inflict significant costs on the Russian economy and financial system if it were to further invade Ukraine."
Treasury's sanctions Thursday aren't the first time the department has punished active members of the Ukrainian parliament for allegedly spreading disinformation on Russia's behalf, with Andrii Derkach the most prominent of them for his suspected role in a 2020 election influence campaign.
Kozak controls numerous news channels in Ukraine, which he has used to undermine the inner circle of Ukrainian President Volodymyr Zelenskyy over the COVID-19 pandemic and bolster false information about the 2020 U.S. elections, Treasury said. Voloshyn and Sivkovich likewise worked to denigrate Ukrainian government officials and spread bogus narratives about the 2020 U.S. elections.
Under the sanctions, anyone in the U.S. would be blocked from transactions involving the property or interests of the four men.