US government sanctions more Ukrainians tied to Biden family smear
It's an offensive against affiliates of Andrii Derkach, a member of Ukraine's parliament and a suspected Russian agent.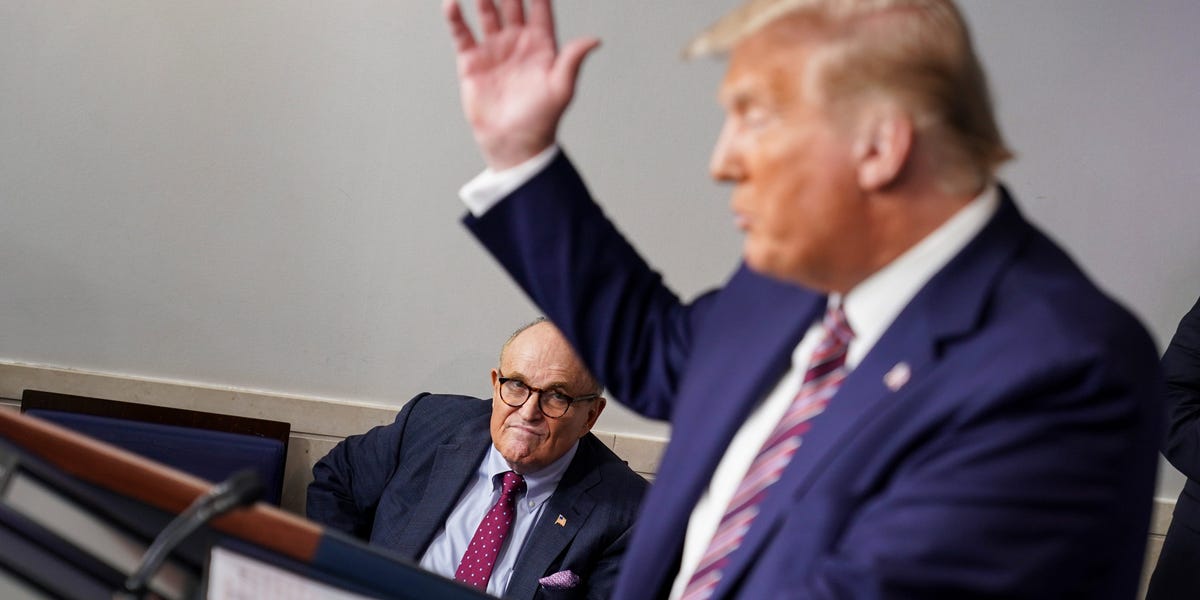 The U.S. Treasury Department on Monday leveled sanctions at another batch of current and former Ukrainian government officials it says are affiliated with a 2020 election influence campaign.
Treasury said all four men have publicly associated themselves with Andrii Derkach, a previously sanctioned Ukrainian parliament member and suspected Russian agent who has met with President Donald Trump's personal attorney Rudy Giuliani as part of his bid to spread misinformation about the Biden family.
Of the four, Konstantin Kulyk, Oleksandr Onyshchenko and Andriy Telizhenko are former Ukrainian government officials, while Oleksandr Dubinsky currently sits in parliament. Treasury says they are part of Derkach's inner circle and have coordinated to spread fraudulent, unproven claims.
In total, Treasury's Office of Foreign Assets Control imposed sanctions on Monday on seven individuals and four "media front companies" associated with the disinformation campaign. The other three men are also Derkach supporters, Treasury said.
In a sign of the delicate balancing act that some U.S. officials have practiced under a sitting president who has lashed out at the notion of Russian election interference on his behalf, the announcements took pains not to name Biden, only referring to a "U.S. political candidate." Derkach has publicly lobbed incriminating allegations at President-elect Joe Biden.
"Russian disinformation campaigns targeting American citizens are a threat to our democracy," said Secretary Steven Mnuchin. "The United States will continue to aggressively defend the integrity of our election systems and processes."
The newly-sanctioned individuals also "have made repeated public statements advancing malicious narratives that U.S. Government officials have engaged in corrupt dealings in Ukraine," Treasury said.
The sanctions will block the targets' property and interests subject to U.S. jurisdiction, and prohibit people in the U.S. from engaging in transactions with them.
Derkach has deemed the idea that he was trying to influence the 2020 election as "nonsense."